Remember how Shehbaz Sharif visited Karachi a few days ago and said some words that did not please the locals? If you don't remember, here's what happened:
In a presser in Karachi, a reporter asked Shehbaz Sharif, the PML-N candidate of this year's prime minister elections, to talk about the infrastructure reforms he will bring in Karachi. The former governor called Karachi 'Kiranchi' and referred to its people as 'paan khaane walay'.
And Yes, This Was Not Only Uncalled for But Also Received Quite An Outrage from the Locals
What on earth was SS thinking when he said Kiranchi? Dude you aren't in your private gathering where you can laugh at these slurs.

— Saad Amjad (@SaadAmjad_) June 26, 2018
Well…
Shehbaz Sharif talked about how he will make Karachi the next Lahore in terms of the infrastructure. However, his wordings depicted racism to many, while shedding light on how Karachiites weren't pleased by how he addressed them.
Not sure this 'Kiranchi' thing will endear him to the voters pic.twitter.com/rhcJ6RLosS

— Umer Tariq (@UmerTariiq) June 26, 2018
In a Response, These Three Little Girls from Karachi Reminded Shehbaz Sharif Everything About the City!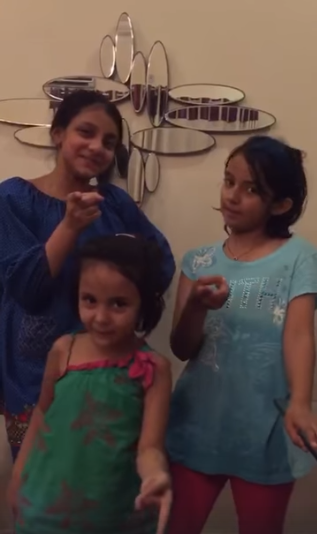 These three girls mentioned how only the people of Karachi do not eat paan and even if they do, there's nothing wrong with it. Eventually, these girls started talking about the brilliant things about Karachi – the economic benefits it brings to the country, the immense job opportunities and of course, the food.
The even mock the way Shehbaz Sharif called Kiranchi by 'teaching' him how it is really pronounced. Then the kids also talked about how paan is just one of the many things offered in Karachi – the city also offers the best biryani, behari kebab, and whatnot. Alongside this, the kids reminded how the legends of this country, such as Edhi and Afridi were born in Karachi as well.
The video ends with the girls eating paan, showing it to everyone how 'normal' it is and people loved it. However, throughout the video, the girls were speaking in English, which many Pakistanis didn't really like…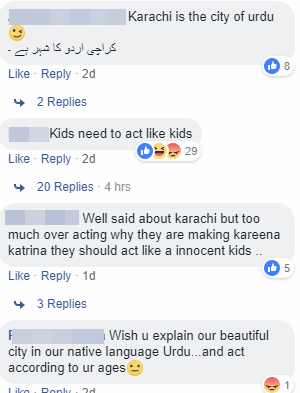 Here's the Totally Adorable Video We've Been Talking About!
Well, you may not like the way they communicated, but the end of the day, their message was the only thing that should've made some sense and it did. As kids, these little ones understood way more than the elders of the country.