Disclaimer*: The articles shared under 'Your Voice' section are sent to us by contributors and we neither confirm nor deny the authenticity of any facts stated below. Parhlo will not be liable for any false, inaccurate, inappropriate or incomplete information presented on the website. Read our disclaimer.
While we are busy nagging about our insecurities, there are people in this world who are facing the real challenges and still thankful to God. Meet Abdul Mueed, a wheelchair-bound entrepreneur, despite being a muscular dystrophy Duchenne patient, he is so determined and passionate about his life. He recently launched a startup named Rasoi, read his story in his own words.
"I was diagnosed with Duchenne Muscular Dystrophy at the age of 7. At the peak of this rare disease, the patient can not move a single part of the body without help. I started using a wheelchair at the age of 10. I was extremely passionate and wanted to become a successful person like any other ambitious young boy. I didn't quit school in spite of a lot of difficulties. My 4th class was on the 4th floor of my school and my attendant took me daily to that 4th floor. My parents, friends and school administration helped me a lot during my school. I never took my disability as a weakness rather I took it as my strength.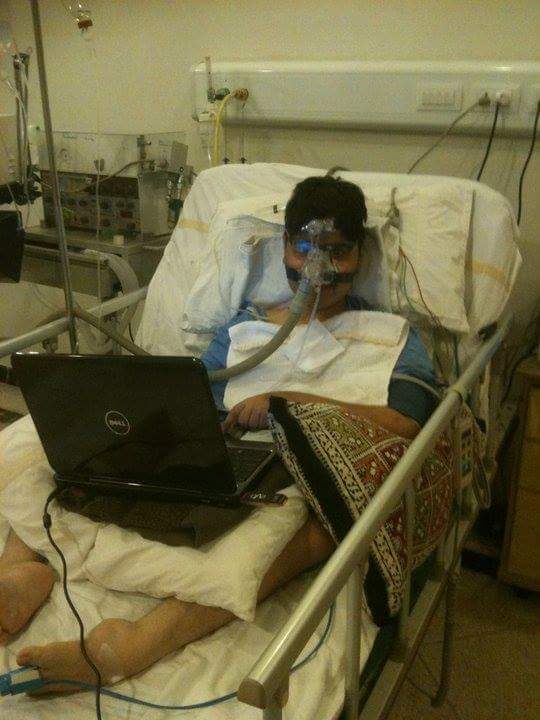 It provided me with the courage to do more and more to prove to the world that disability is, in fact, one kind of ability. I always completed my exams on time, in spite of my decreasing power of hands. I passed matriculation in 2008 in the first division. I got admission in Government College University. It was my dream to attend GCU. I faced many problems in college but I didn't lose heart and continued the struggle. I passed intermediate in 2010 with good marks. I felt really proud to be called a Ravian. After intermediate, I started the search for a University that is wheelchair friendly.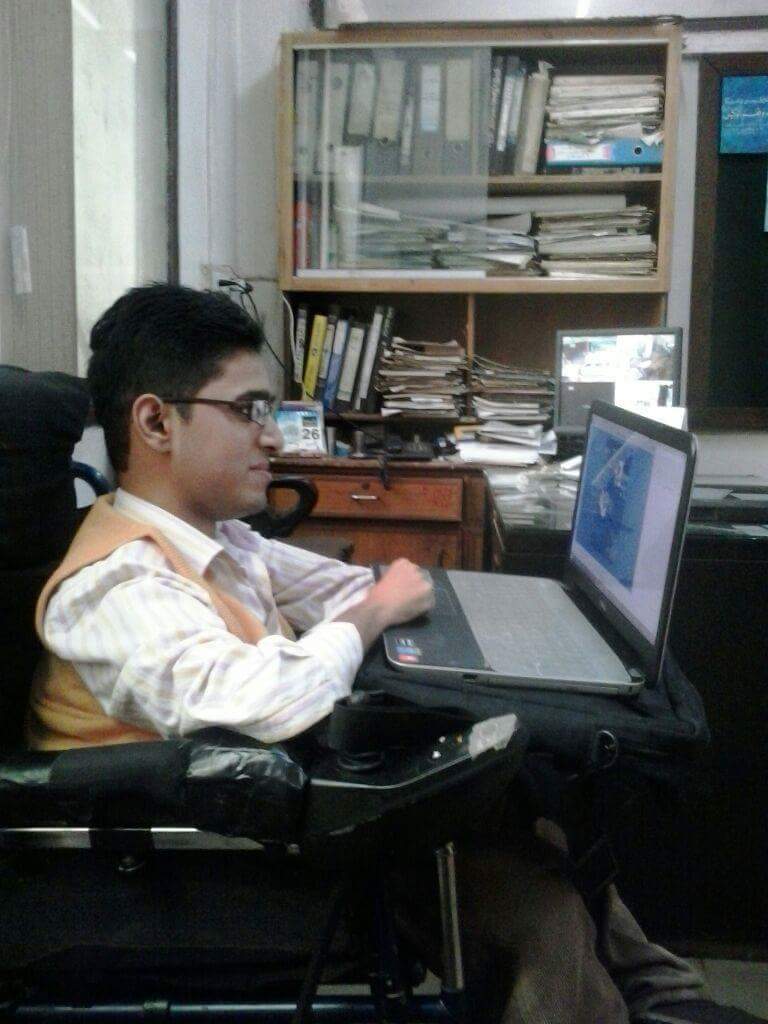 At last, I found the University of Central Punjab where I studied B.com for almost 2 months and then a tragedy happened that changed my life. On the morning of 22nd November 2010, I felt dizziness after waking up. My mother took me to the hospital where they put me on oxygen and I lost conscious. The administration told my mother to take me to another hospital, My mother asked for an ambulance or oxygen cylinder, they replied they had nothing. My parents took me to another hospital and they started my CPR. Alhamdulillah, I got a new life. But that is not the end.
Read Also: This Specially-Abled Girl Tells About How Some Places In Karachi Do Not Allow Wheelchairs And It Is Not Okay!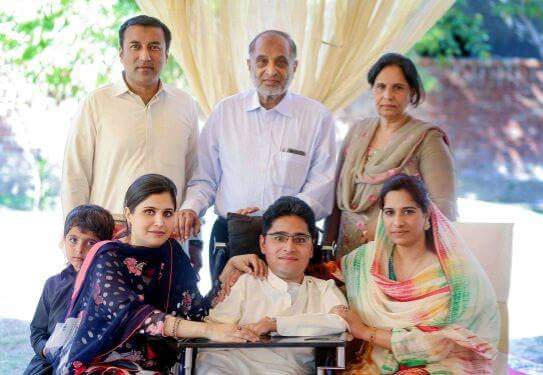 Another 40 days of hardships were waiting for me. In these 40 days, I experienced 3 near to death experiences. Alhamdulillah, I deceived death all those 3 times. This incident changed my life, I started using ventilator 24/7 with oxygen. After 1 year of struggle, I came back to life. But the next 3 years, I was totally fed up with my life. I had nothing to do. I just wanted to keep myself busy and do something productive. I realized I should do something about patients of muscular Duchenne Muscular Dystrophy.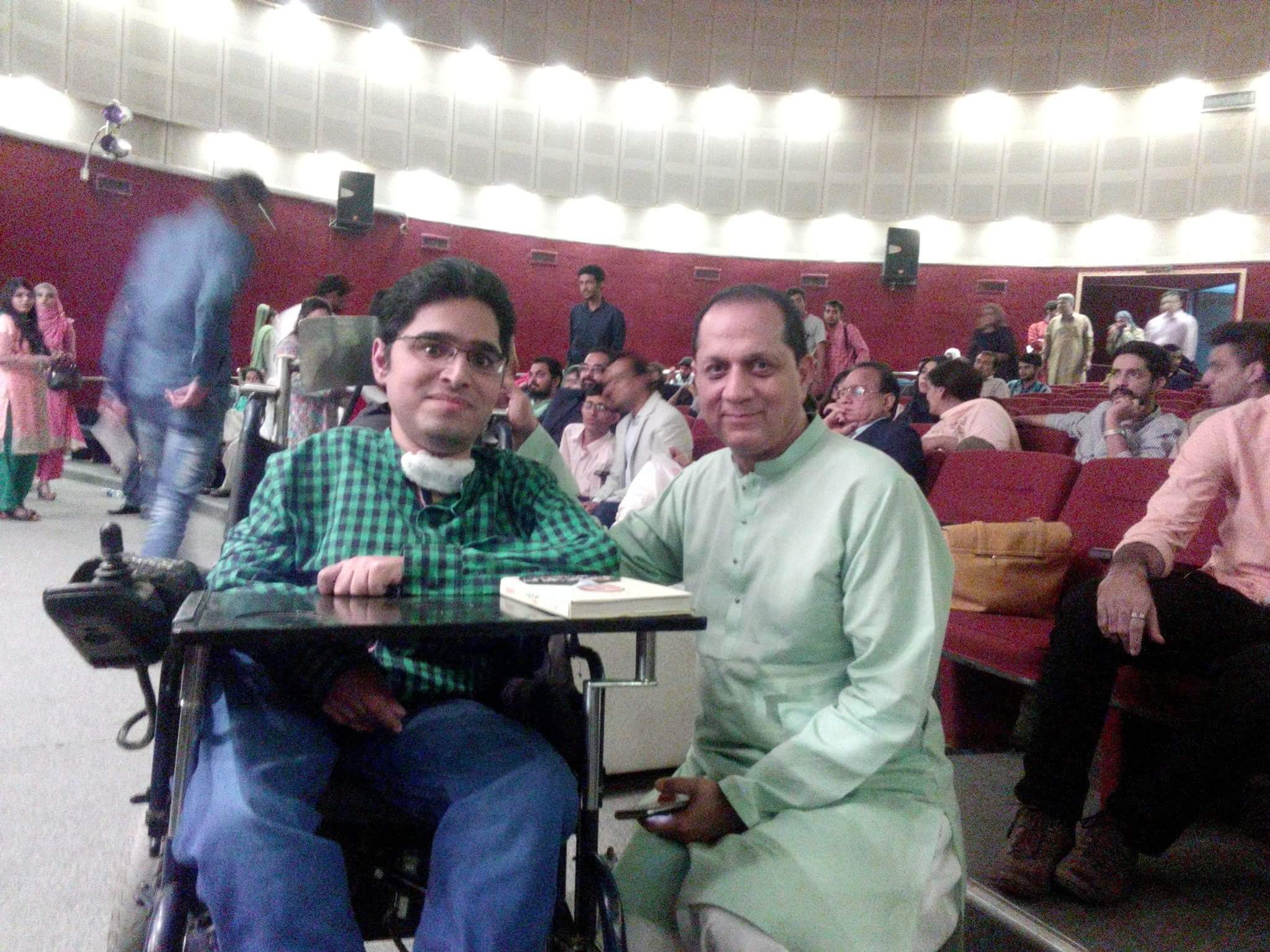 So, I decided to write an autobiography to point out those things which I didn't apply to make my life more comfortable. I wanted to point out problems of disabled persons. I run a welfare trust to help needy people as well. I started blogging with the name of 'Earfulinfo' but encountered many problems. My mother is a very good cook and has taste in her hands. She did business in 90's, named 'Home Taste'.
Due to increased demand for homemade food, I started thinking of reviving the same business. I worked for 6 months but got very few orders. I lost hope but after getting a lot of moral support from my mother, sisters, and cousin, I tried a new business of supplying homemade lunch to offices named 'RASOI'. I worked a whole month to get it started. I realized when you struggle really hard nothing goes in vain.
There is a specific time decided by Almighty Allah for your success and its good for you that you pass through failures because failures help you learn from your mistakes and finally you achieve success. Allah only blesses those people who struggle for themselves. so keep struggling and have a firm faith in the Almighty."
We wish him all the best and request you to support his initiative.