When former cricketer Imran Khan was sworn-in as the new Prime Minister of Pakistan, the slogan of PTI supporters 'Tabdeeli Aa Nahe Rahe, Tabdeeli Aagai Hai' came true. With Imran Khan's massive success, it has been observed that the millennials not only supported but voted for him too. These millennials didn't grow up with Bhuttos and Sharifs, that's why they demanded 'Tabdeeli' not 'Roti, Kapra Or Makan'.
Although the word 'change' is not new for politics but the way Pakistanis treated this word was like a prodigy! This 'Tabdeeli' slogan got huge appreciation among the masses, on the other hand, people made jokes ridiculing this term too. But the usage of this term 'Tabdeeli' in a religious congregation surprised people and annoyed them at the same time.
On Saturday, a video went viral on social media in which a Shia speaker was seen chanting a poem of praising Imam Mehdi on the tune of famous PTI song 'Tabdeeli Ai Hai'. Zakir Qazi Waseem Abbas from Khanewal is reciting the qaseeda (an Arabic poem of praising) at a suburb in England along with his three companions. According to the video details, it was July 2018 and the people were gathered to mourn Bibi Fatima.
See the complete video here.
Soon after the video surfaced the internet, people started reacting to it.
Some People Blamed Shiaism People For It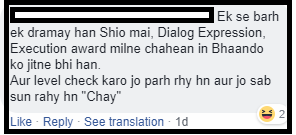 Some Shia Defended The Speaker

Jo Baat Hai…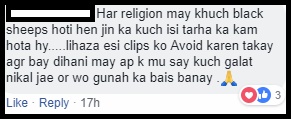 Agreed!

Ameen!!!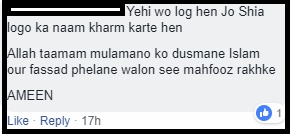 What do you say? Is it okay to use such tunes for religious poems? Share your thoughts with us in the comments.
Read Also: Tabdeeli – Winds Of Change: What Imran Khan Can Learn From Jeremy Corbyn