Word: Umar Akmal
Meaning: Dab master, selfie expert, a great dancer and also happens to be a cricketer.
Umar Akmal; a member of the Pakistan Cricket Team, is among the top talented sportsman that we have in this country. We should not be even telling you about him, because of his repute and his social media activities. Putting aside his wonderful talent on the pitch, he has started focusing on activities off the field in order to engage with his network of fans on social media from all over the country.
Working hard to entertain people even when he is not batting, Umar Akmal has managed to pull quite a lot of crowd using his "stunts". Let's go through some of them:
Love the Slippers!
Here I come Islamabad 💛 pic.twitter.com/gjTT7eykMc

— Umar Akmal (@Umar96Akmal) August 24, 2016
Even I Used to Hug My New Shoes!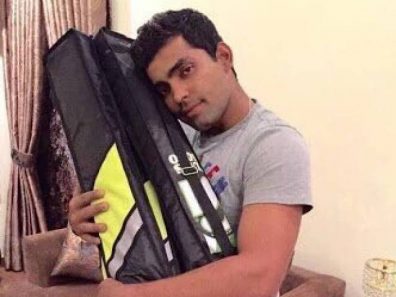 Grapes Were Mesmerizing…?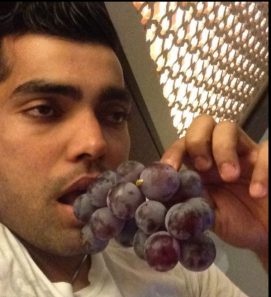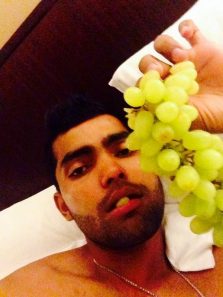 Even Ronaldo Copies His Hairstyle!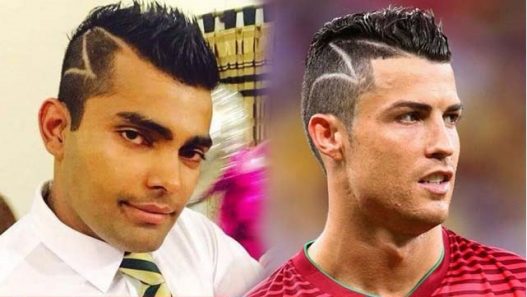 This time, he has made quite an effort towards entertainment as he takes himself to a swimming pool for his fitness. Watch the video below:
🏊🏽🏊🏽🏊🏽😊 pic.twitter.com/pfTu3ME2ZV

— Umar Akmal (@Umar96Akmal) November 5, 2016
Love his poses @Umar96Akmal 😎 pic.twitter.com/teqLwVsyAQ

— Muhammad Wasim (@MuhammadWasim77) November 5, 2016
I don't know about you guys but, the "thank you" at the very end of that video seems really suspicious. What to make of it? Well, it seems like he is asking someone to make a video of him while he acts like he is training just so that he can the show the world that he is doing it for them.
Perhaps if Umar Akmal focuses more on his training sessions, net practice, and fitness sessions, he would be more effective on the field and would not need to do such displays in order to attract his fans. Probably if he focuses more on his attitude and sportsmanship, he would not have to worry about getting left on the sidelines and out of the squad.