Disclaimer*: The articles shared under 'Your Voice' section are sent to us by contributors and we neither confirm nor deny the authenticity of any facts stated below. Parhlo will not be liable for any false, inaccurate, inappropriate or incomplete information presented on the website. Read our disclaimer.
My name is Waleed Bin Nasi, a biomedical engineer. I started my studies in dentistry but didn't find it interesting so shifted to biomedical engineering. Academically I was not so strong but always loved new ideas and lab works. When I had to choose a project for my graduation project, I didn't go for the common ones.
I started to make a bionic arm as some other groups also did but I was not satisfied, so I took a different approach. Students were mostly using muscle signals but I submitted my idea to use brain signals. Some of my teachers said it wasn't possible and that I might fail but some motivated me.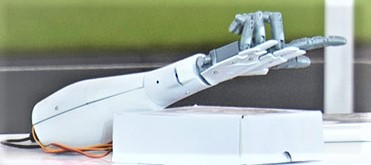 After one year of research and sleepless nights, I finally managed to make a 3D printed bionic arm that I could control by brain without doing any surgery. There were so many challenges and last minute issues such as the release of funds but somehow I managed to overcome them.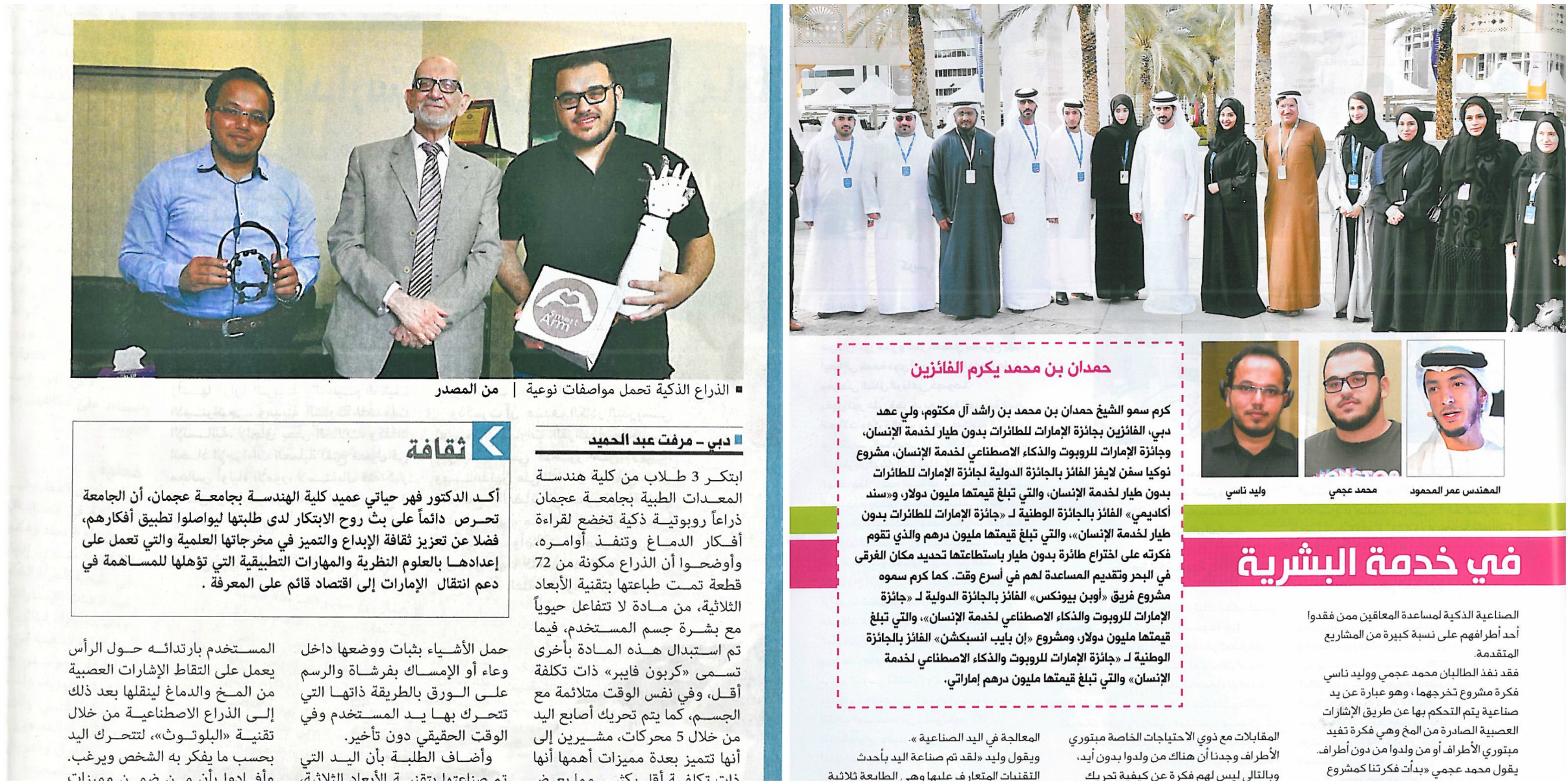 I went for the biggest Artificial Intelligence and robotics competition of UAE, in which even companies participated in. Despite this the competition, I was shortlisted among the top 10 out of 700 groups. Eventually, I managed to rank number 5 all over UAE. I also ranked number 1 all over the universities of UAE.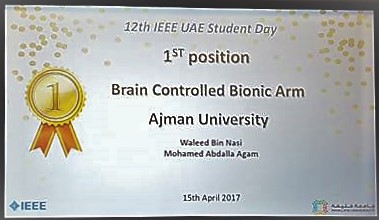 This bionic arm is 3D printed which means an amputee can customize it as he needs and also we can print it like a superhero hand for children.
My main focus was on people who can't afford surgeries or can't use any bionic arm because they lack muscle signal. I felt proud when my project was published in a newspaper and magazine of UAE and also a report broadcasted on BBC Arabiya. When people asked me where I was from and I replied Pakistan they used to have a surprised look.
I just want to say that be good enough academically to graduate but also think out of the box because books can only teach you what is already invented. I wish to help people out with my inventions.