You know how they say, "Do good and good will come to you"?
It is actually true! Life is too short to fret over little things, to overthink, too keep grudges and so on. Ever thought of letting it all go and simply following the path of just doing good to others?
Well, among the greatest things any of us can do in life is reach out and do a good deed for another human being. Whether it means offering your love and compassion or making a charitable donation of time, energy or money, there are many ways to bring light into someone's life…
Speaking of which, we're here to tell you something REALLYYY exciting!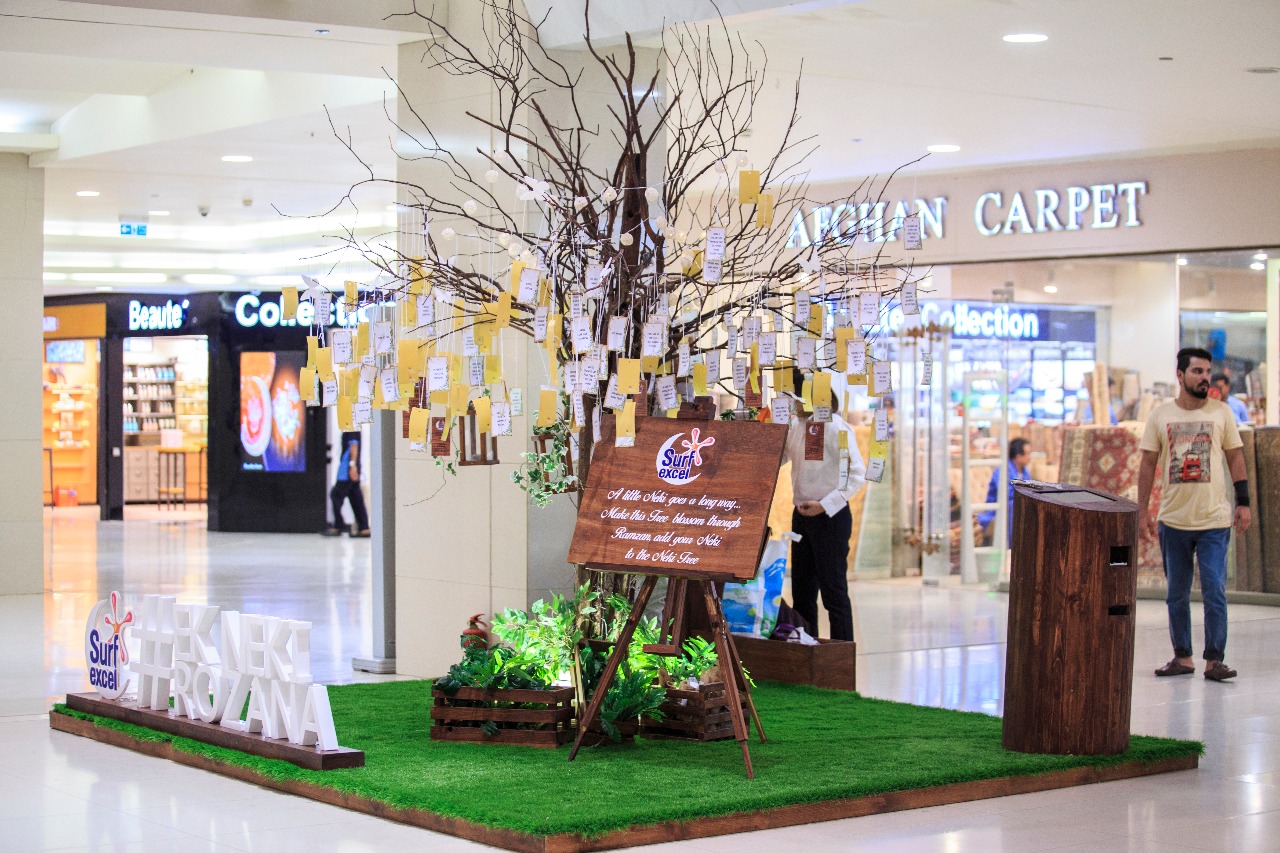 Surf Excel has collaborated with Dolmen Mall, Clifton, Karachi for an amazing cause. And, it is certainly not just ANY cause. Surf Excel has come up with a brilliant concept of an on-ground activation where they have placed a barren tree in the middle of the mall.
Why a barren tree?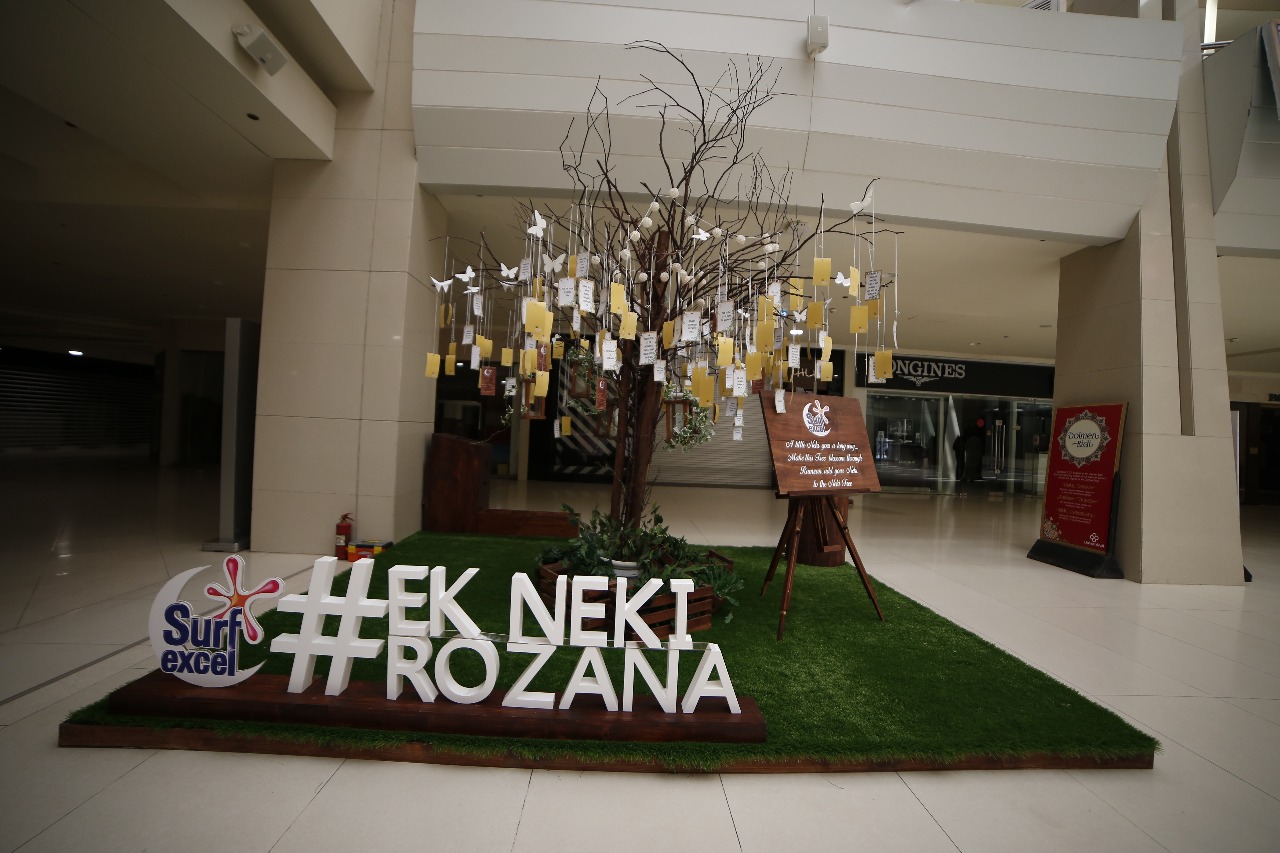 It is said that a barren tree asks for water and lots of love and care to grow. But this tree placed at the mall will be growing with people pledging to do good for others. Like the sound of that? We loved it!
So, HOW you may ask?
It is wayyyy too simple!
If you have done a Neki or intend on doing a Neki, all you have to do is hang it on the tree and help it grow. But that is not ALL there is to it. There is more! This tree is a symbol of hope as people will help it grow from a barren state to a fully blossomed, beautiful tree.
If we look at the bigger picture, this one tree is going to bring us, as a nation, together with our good intentions so that we can craft a very beautiful future for the country. It doesn't take one person with one pledge towards doing good, it takes a nation.
Here's how it looks!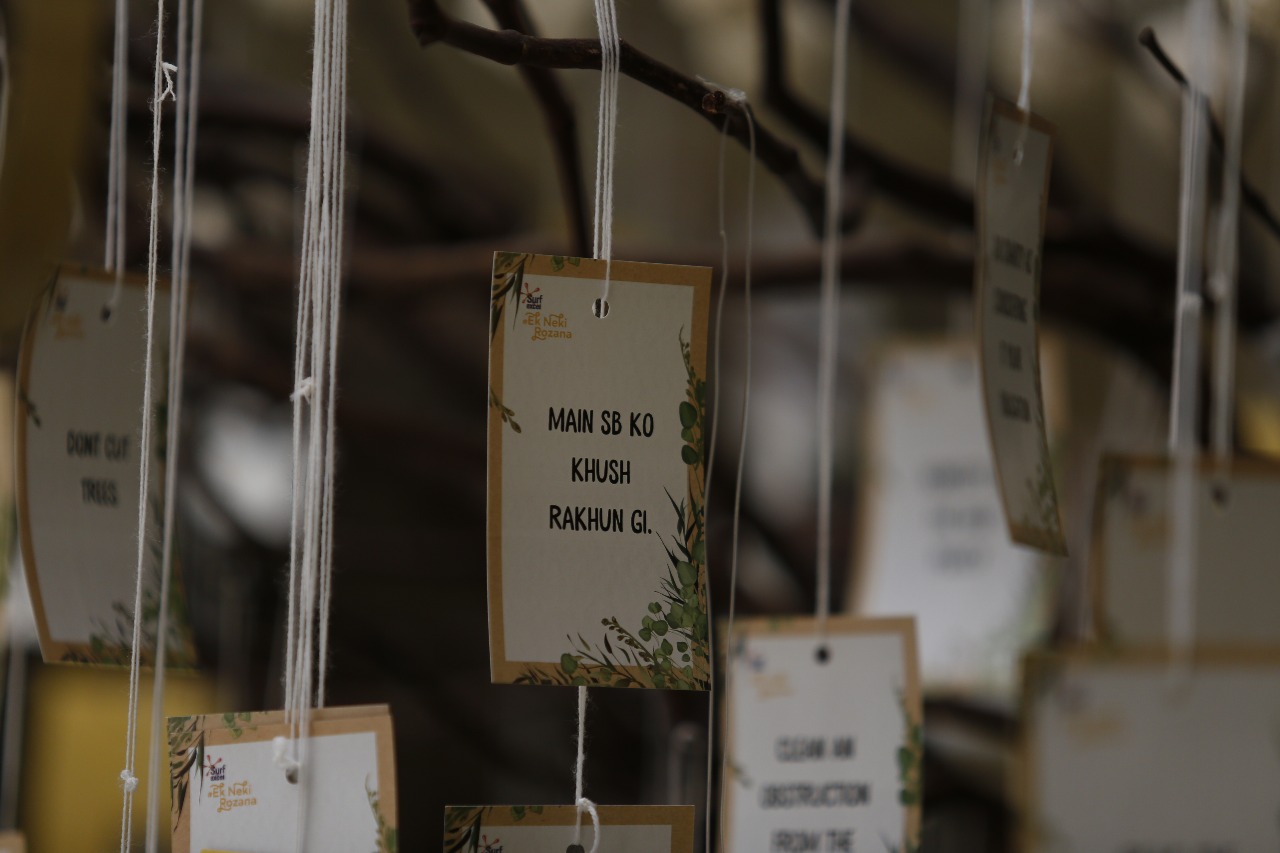 So, in this beautiful month of Ramadan, let's help Surf Excel bring this heartwarming idea to life and let's ensure we contribute our pledges to do good.
Oh and of course, you can be a part of it too! Simply text  Surf<space> Your Neiki and send it to 8833. 
So, do you pledge to #EkNekiRozana?
Let us know in the comments!
Read Also: Surf Excel's Ramadan Campaigns Have Always Shown The Month's True Essence And We Can't Wait For What's Coming!