Every other day we see and hear stories of such great women who battle all odds in order to provide the best for their family and kids. They go to great lengths to provide comfort and happiness for their families. This is a story of a headstrong determined woman who does not surrender in the face of difficulties.
Our society, however, has never been kind to women who choose 'menial' jobs, mostly out of helplessness. Instead of supporting, and respecting them for trying their best to run the stoves of their houses with dignity and respect, people make sure to give them a hard time. The same happens with the woman who sells food from her Suzuki stall near Guru Mandir Chowrangi.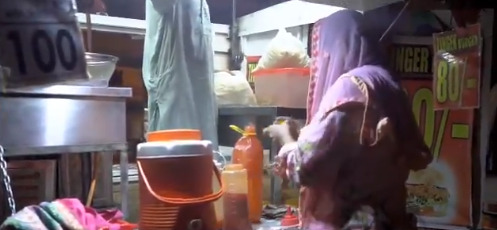 A brave woman struck by poverty runs a burger and shawarma stall at the side of a street to support her house. This particular story from the city of Karachi is uplifting and infuriating at the same time. 
She sells burgers with fries for only Rs100, and without fries for Rs80. Besides burgers, she also sells shawarma. Near Guru Mandir Chowrangi opposite Yameen Kebab, she puts her Suzuki food stall every day to support her family.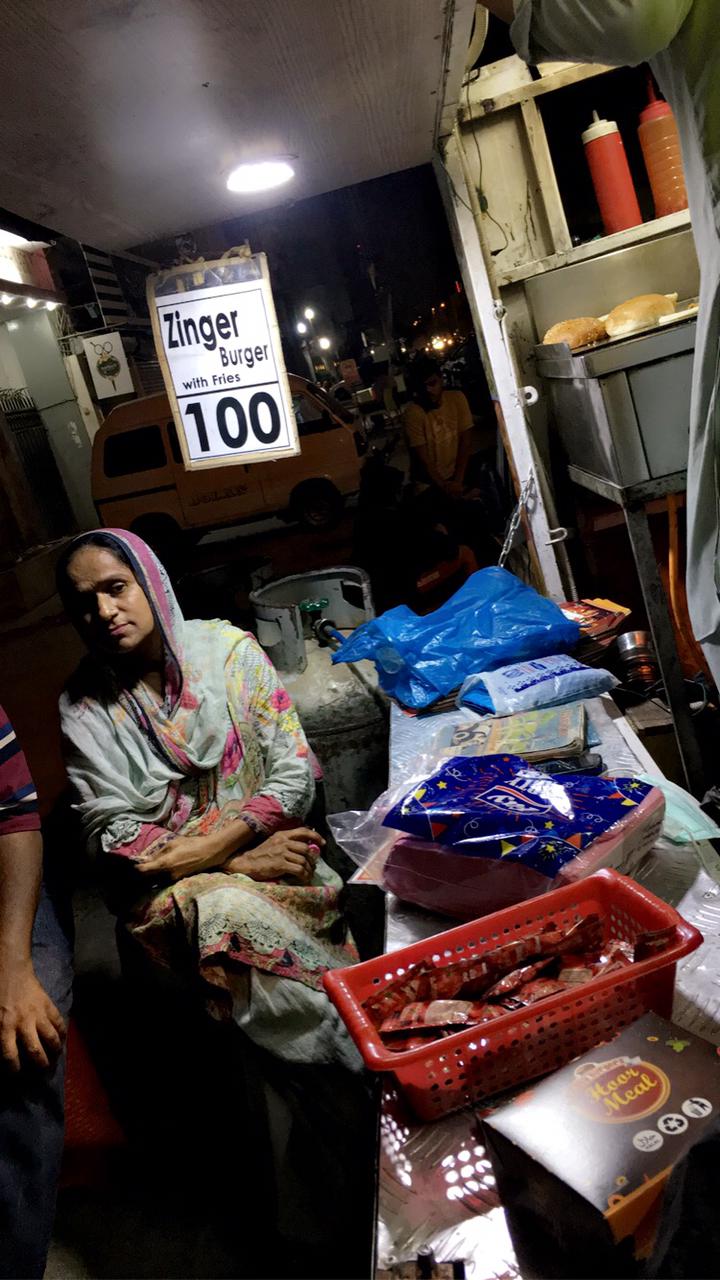 Speaking to Karachi Walay, she shares her ordeal of how people have made it difficult for her to make a living. "It is very hard for women to get out on the streets in this society," she says.
The stumbling blocks
"I started selling burgers for Rs60 but people on road did not give me a good response," she shares. "My husband used to open the stall and I came in the evening since I had to look after my ill father-in-law. One of us had to stay home to look after him."
In the beginning, the police bugged the couple for selling food on the street, and always asked them to move away. They once even took her husband and threatened to file a report if they did not move their stall somewhere else. After that, the couple shifted their stall someplace else. But they forced to leave the new place again.
"A shop would make it so much easier but it requires a lot of money. From advance, rent to other expenses, it is not in range. I cannot afford it," the woman explains. "I have two children who have studied till 2nd year. I want them to study further but I cannot afford it."
There is also a mother in Rawalpindi who sells street food for her 5-year-old daughter's operation and needs your help! Another brave woman sells lunchboxes with a toddler beside her to help her husband in running the family.
What do you think of this story? Let us know in the comments section below.