Disclaimer*: The articles shared under 'Your Voice' section are sent to us by contributors and we neither confirm nor deny the authenticity of any facts stated below. Parhlo will not be liable for any false, inaccurate, inappropriate or incomplete information presented on the website. Read our disclaimer.
PIA (Pakistan International Airlines) has been ranked 3rd on the list of worst airlines in the world. The ranking was done on the basis of on-time performance, quality of service etc. PIA never fails to receive on and off criticism.
A video is going viral on social media in which PIA switched off air conditioning and closed the doors for about two hours after all the passengers were on-boarded including infants struggling for fresh air to survive. PK 750 Paris to Islamabad was scheduled to depart from Paris at 9 pm on Friday 3 August but delayed for 2 hours and 39 minutes without giving any reason to the passengers onboard. A mother was begging the crew to open the door and to save her child who was completely unconscious when the air conditioning system was completely off.
https://www.facebook.com/riz.khan.52/videos/10216283622539019/
People have shared their personal experience on the comments as well: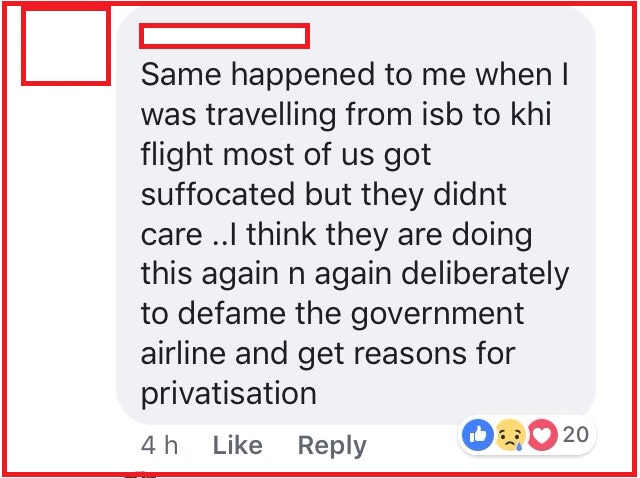 This Is So Sad…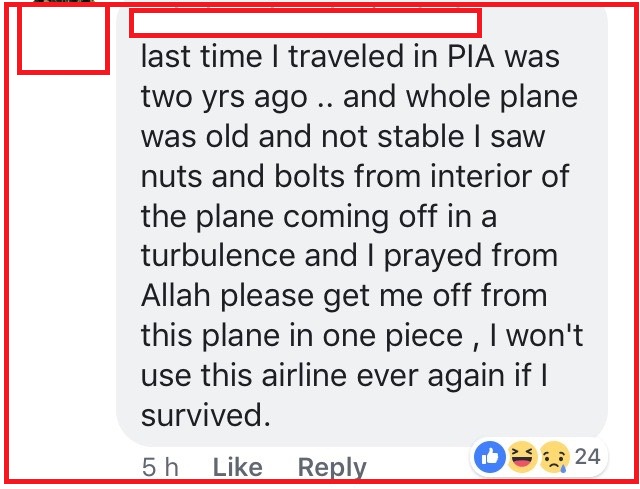 Here Is Another Story!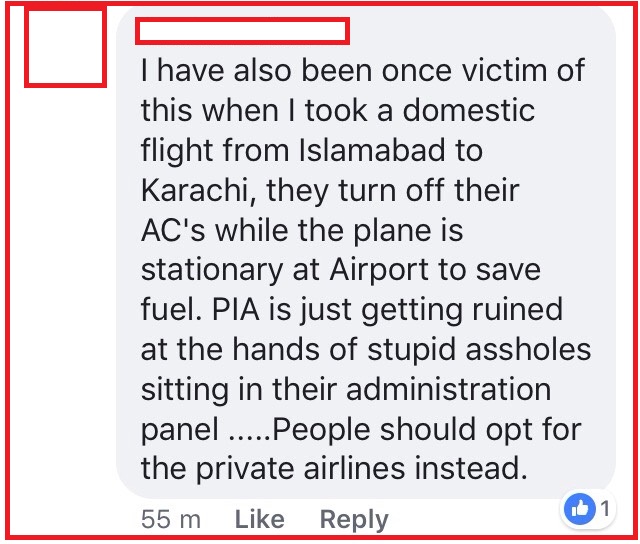 Please Are Sharing More And More Stories!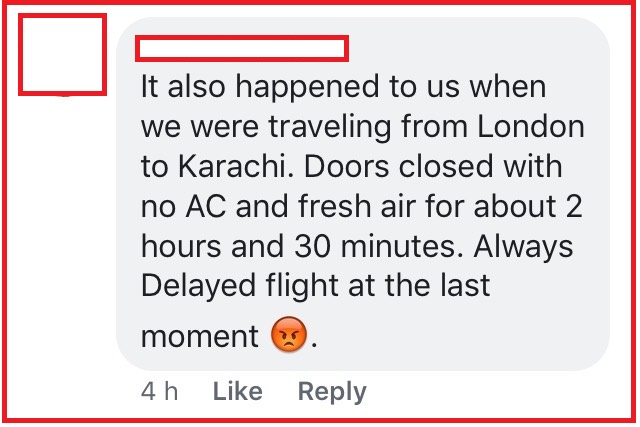 People Are Also Concerned About The Baby

This Surely Is…

Yes, hope that the baby is safe and sound!

This isn't the first time anyone has complained about PIA, their services are spiraling down with the passage of time. We do not know the exact reasons for this but it could possibly because of the privatization fact. PIA is a government-owned organization but as it is not doing so great controlled centrally, people and the organization itself wishes PIA to be privatized.
What are your views on this? Let us know in the comments below
Read Also: A PIA Pilot Allegedly Spotted A UFO During His Flight To Sukkur And The Details Are Spine-Chilling!