Yes yes, we hear you. The increasing taxes are killing all of us. Soon there will be tax on breathing as well. But do we really understand the ideology behind it?
For years, Pakistan has functioned on foreign aid and donations. From IMF loan to CPEC loan and various other institutions, the total debt on Pakistan continues to grow, without any signs of paying it back. With the increase in prices and devaluation of the Pakistani rupee comes the need of increasing taxes. However, the taxpayers of the country are certainly not happy with the new reformations.
Recently, Clothing Brands Were Asked to Increase the Sales Tax
Various local brands acknowledged the reforms and insisted the locals accept this.
Every other Clothing Brand is putting it on REVISED GST in budget and adding 17% GST in the total amount.
Weren't they (all brands) paying GST before as the prices were tax inclusive before & no sale invoice mentioned GST separately to consumer. pic.twitter.com/VFbKwkYYgh

— Hina Safdar (@hinasafi) July 5, 2019
In different parts of the world, paying tax has been a practice for decades. For Pakistan, this is something new. And this can be very well explained by this little kid.
[adinster block="3″]
This Little Kid Tells You Why Imran Khan, As the Prime Minister of the Country, Is Doing the Right Thing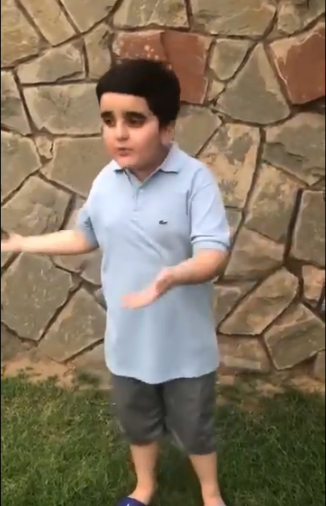 So he starts his video by telling how his mother shopped from Khaadi, a Pakistani women's brand and had to pay 16% of sales tax. He states that since yesterday, his mother has been complaining about the high amount of tax she had to pay.
The kid goes on explaining that implementing tax is important because people need to start paying for the projects that will be implemented in our country in the future. He also mentions that the progress countries of the world has laws that require the locals to pay their taxes.
Furthermore, the kid stated that Imran Khan is not taking these taxes and keeping them in his pocket, which is why locals need to start working in favor of these reforms.
So Does it Make Sense to You Now? Watch his Complete Video Here:
میری مما کل Khaadi سے شاپنگ کر کے آئی ہیں اور سر آسمان پہ اٹھا رکھا ہے کہ ٹیکسز لگ گئے ۔۔ جو اچھی معیشتیں ہوتی ہیں وہاں لوگ ٹیکس پے کرتے ہیں ۔۔ عمران خان ٹیکس اپنے ساتھ نہیں لیکر جائے گا بلکہ آپ کا پیسا آپ ہی خرچ ہوگا ۔ pic.twitter.com/NbbYnzzbNO

— MNA (@Engr_Naveed111) July 13, 2019
What do you make out of this video? Share with us in the comments!