We all know how The Chai Wala went viral over the social media with his good looks and gorgeous deep blue eyes without any intentions to do so. There are many guys who have jumped on the bandwagon after that and we just couldn't believe our eyes!  This eye candy seems to be blooming from everywhere! "Hayeee". However, we didn't know finding a room would lead to so much attention!
*Girls, consider this as a warning because it's Ramadan!*
Meet Rehan Munir, 26, from Pakistan, who currently resides in New York.  Rehan's good looks made him go viral just after he posted an ad on 'Gypsy Housing' – a Facebook group to connect with members who need housing. Rehan, too, looking for a room, posted his ad as well…
Here's what he had to share…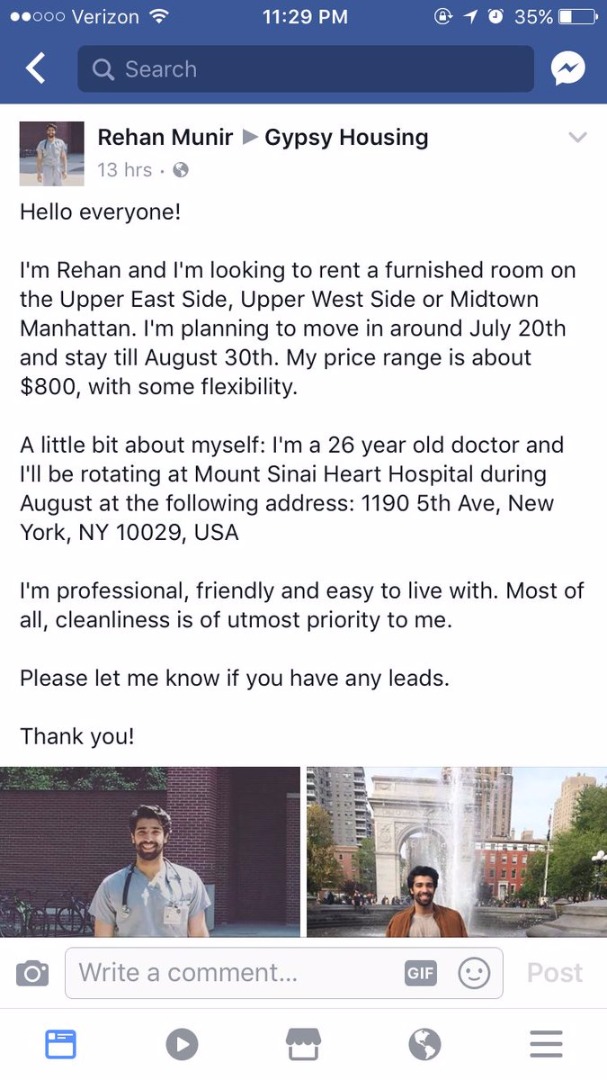 The response was certainly not what he had expected! Neither did we!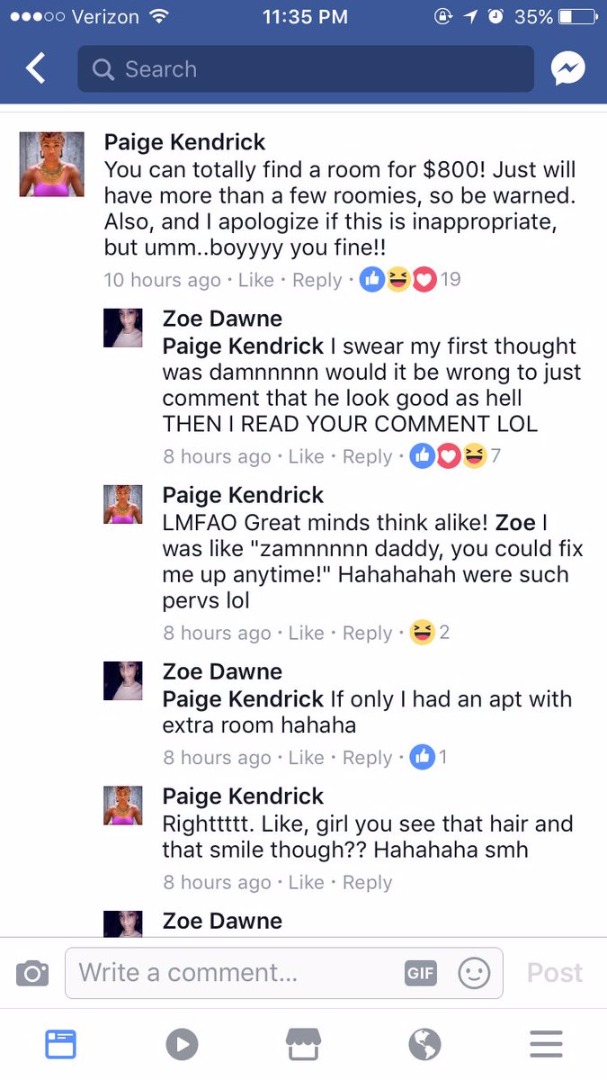 The comments are absolutely hilarious! A few women even offered him to move in with them!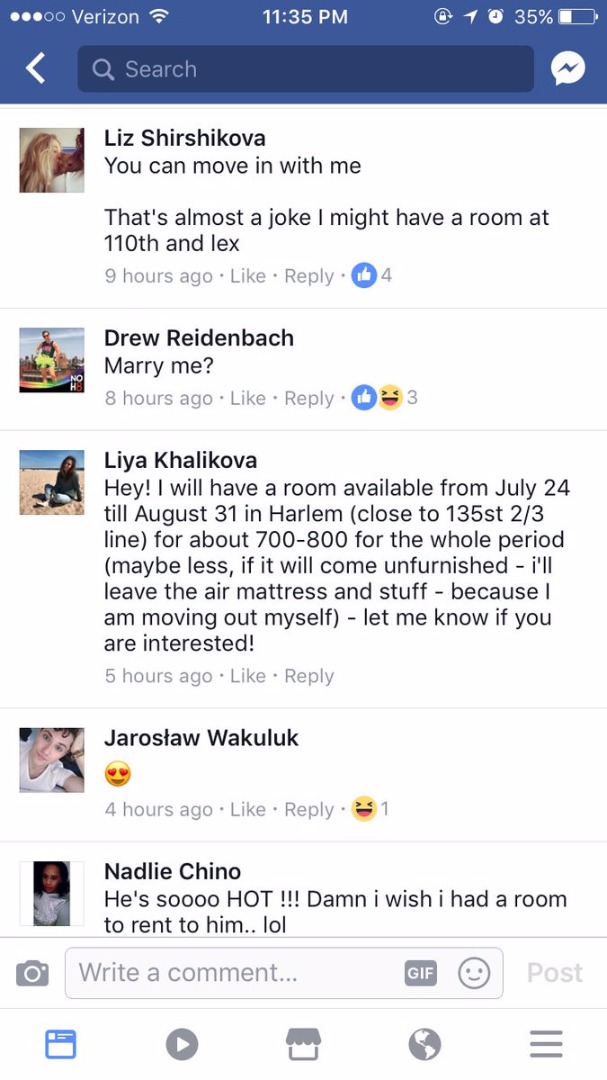 Well, seems like the ladies were just waiting for him to place an ad and willing to offer him everything! Who said only the Pakistani awam is tharki? Dude, tharak is everywhere; even in Amreeka! LOL! Pakistan is surely doing a terrific job by retaining its rank on the 3rd place for having the sexiest men in the world! And, we all can sure see that… and man, is it lovely! 😛 When is Pakistan going to be ranked 1st place?
Despite his good looks, sexy hair, perfect physique, and his profession, we wonder why he posted a picture of himself? Was he trying to advertise himself or what? HAHA! What do you guys think of this eye candy? We agree to the fact that he's truly handsome and maybe we'll see him modeling in the future just like our Chai Wala did!