Disclaimer*: The articles shared under 'Your Voice' section are sent to us by contributors and we neither confirm nor deny the authenticity of any facts stated below. Parhlo will not be liable for any false, inaccurate, inappropriate or incomplete information presented on the website. Read our disclaimer.
This blog was long due. I did not have the energy to write it but now I feel that it's time to share my experience so that others could take notes for traveling Europe. I traveled solo around 11 Schengen countries. Here are some useful tips to do Europe solo – that too on a budget.
Packing Essentials Tips:
Buy zip lock plastic bags and travel organizer bags to pack your stuff. It will keep things more organized, easier to locate and looks clean. Keep sunblock, moisturizer, lip balm and sunglasses at all times. An umbrella is a must have for it rains like kuttey and billiyan in Europe and weather is as unpredictable as Mehboob ka mood. Keep an eye on the weather and be prepared accordingly.
Buy small travel-size bottles of shampoo, conditioner, and shower gel etc., if you can't find your brand of shampoo, conditioner in small bottles then go for travel size small pack of bottles and jars. You can buy them at a very cheap price from Miniso. Fill up these bottles with your favorite shampoo, conditioner, creams etc.
Some cheap airlines sometimes keep your hand carries as hold baggage on gate especially during busy and full flights. To prepare for such instances, always keep a small bag inside your hand carry which should include all your important documents, laptop, camera and some clothing to bring in the plane just in case you lose your baggage, you do not lose everything.
Do not carry heavy makeup bags as you won't need much makeup. In EU, skin already feels clean and glows so keep your Sephora favorites and big makeup pallets at home. I remember one of my friends took her makeup box which weighed 5 kg. Remember that 7-10 kg is standard weight allowed for hand carry so if you carry 5 kg of makeup you won't have much space left for other things.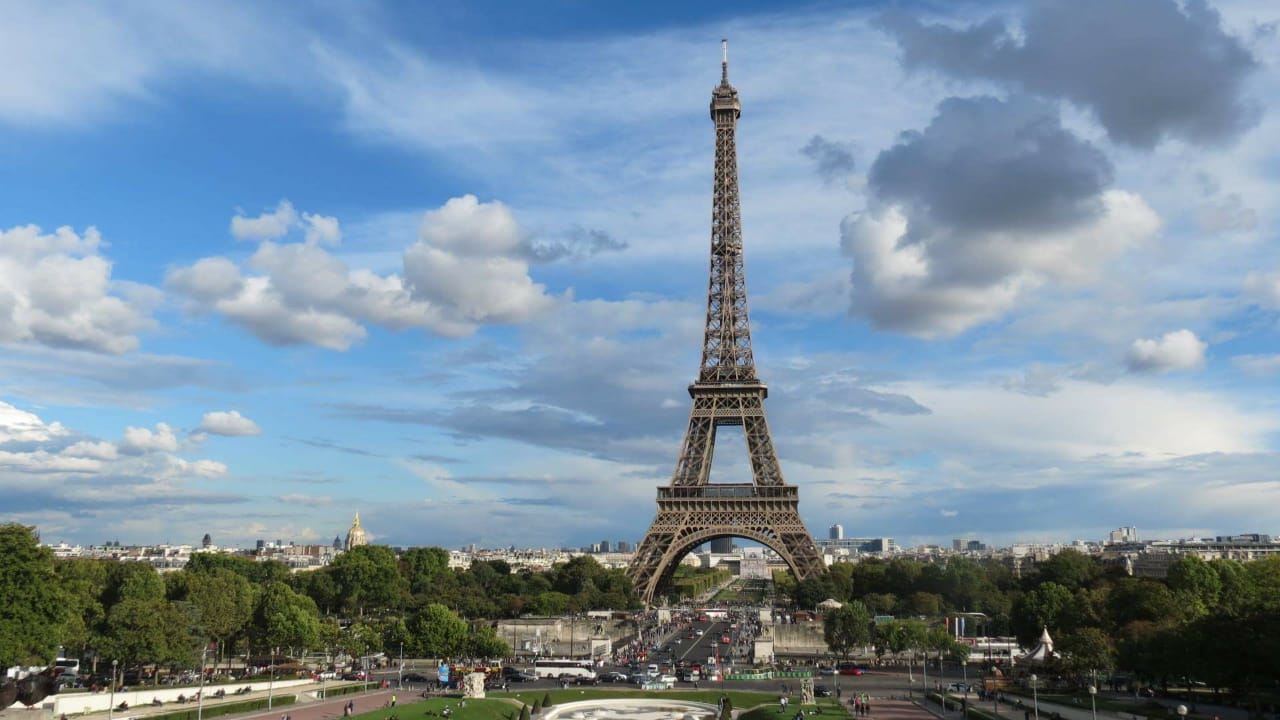 Buy insoles for shoes as you have to walk for hours and hours. It's always better to explore cities on foot rather than using bus or train as everything in Europe is so beautiful you don't want to miss out on those enchanting cobblestone streets, narrow alleys, colorful neighborhoods and cute houses which add their own charm.
If you don't want to pay extra for baggage be careful with weight, piece, and size dimension limit of each airline. All those cheap airlines in Europe allow only hand baggage for free. You have to pay for the checked in the bag so be careful with hand luggage size, weight and piece concept. Some airlines only allow one bag they don't even allow a handbag, laptop bag or even duty-free bag is sometimes not allowed (for example Easy Jet). They only allow one piece while some like Ryan Air allow 2 pieces, a personal item and carry on.
However, most airlines have metal cases there to literally check size dimension of your bag like Ryan Air, Wiz Air, Transavia, Easy Jet have those metal cases although they don't check on every flight but still be on the safe side to avoid paying extra. Believe me, sometimes the price of extra baggage is even higher than the price of your actual ticket.
Don't buy heavy souvenirs. That gigantic model of Colosseum and Eiffel tower will make a great décor at home but they are freaking heavy so go for mini models. Don't buy perfumes or liquids more than 100 ml as you can't carry them back with hand luggage as liquids are not allowed all over EU. If you have a checked luggage put them in there. If not then don't buy unless you want to see Victoria's Secret, Gucci, Lancome treats being thrown away at the security check by officers. *it's a big heartache*
Keep an extra lock and key with yourself to lock your locker/bag as in many hostels they don't have lockers even if they have they don't have locks so you have to buy locks.
Buy a backpack cum trolley bag it's easier you can use the wheels on smooth pavements and when you have stairs to climb or muddy streets you can wear it as a backpack. Keep a small backpack with you to keep a water bottle, umbrella, extra jacket, basic makeup and other stuff in it while you roam around the city better than handbag as handbag/shoulder bag can cause pain in shoulder or hand and are uncomfortable for long periods. Backpack keeps your hands free.
Take a good camera along to take mesmerizing photos, it's the photos that prove you have been to Europe 😉 plus there is no other way to make those friends jealous who ditch you on travel plans. I had my phone only which did only an okayish job. (The first thing I did when I came back here I saved and bought DSLR for my next trip!!!) Keep a small cross body bag and wear it always to keep the money, mobile phone, and cards. It's convenient and safe from pickpockets.
Download These Apps Just After Landing! 
Download different apps like Go Euro, Cheap Flights, Flixbus, Wizz Air, Bla Bla Car, Ryan Air, Hostelworld, Booking.com, Couchsurfing, Air BNB, and Google flights.
Transportation: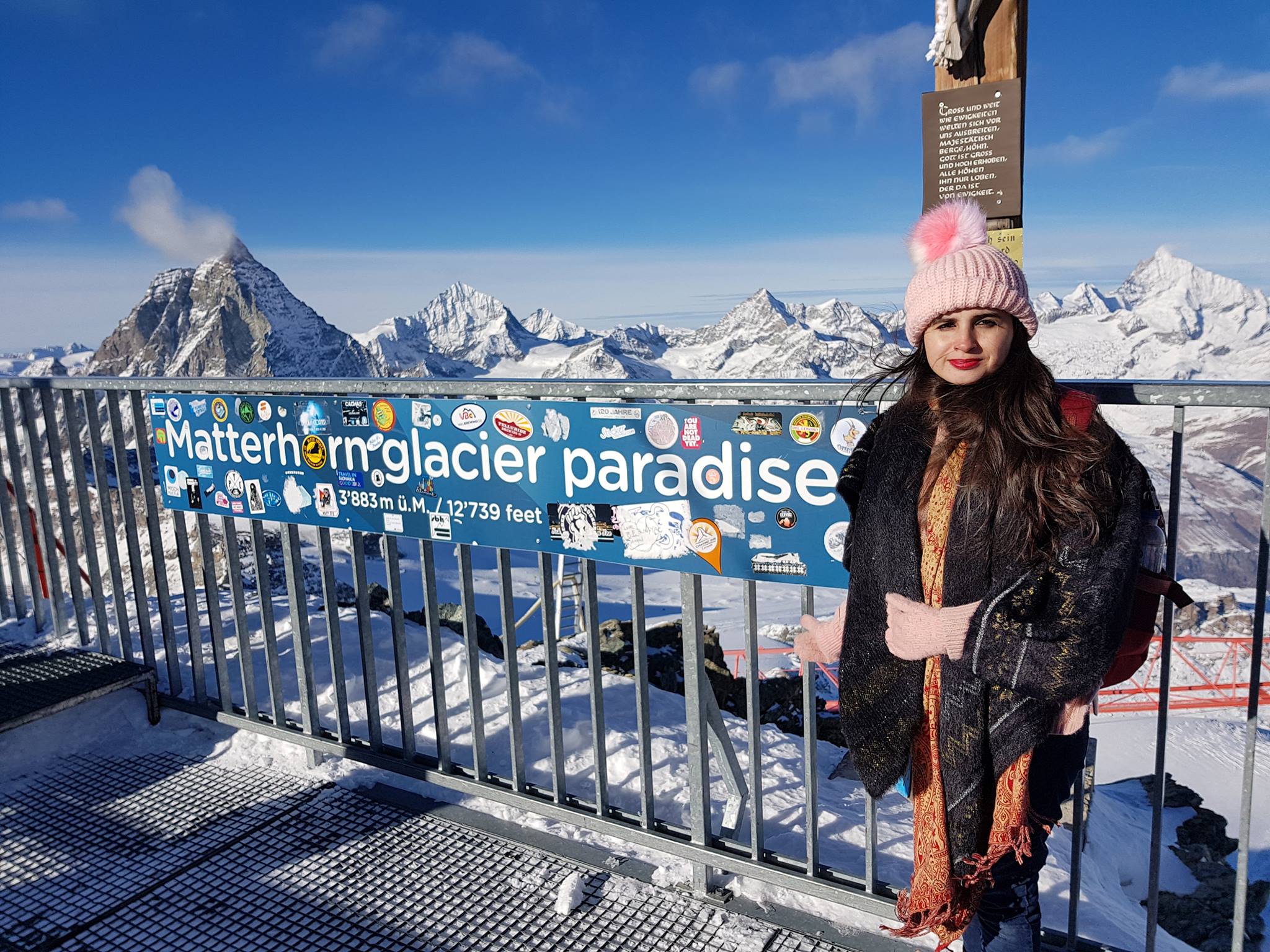 Never change money at the airport, they have ripped off change rates. I was totally ripped at Prague Airport. Just change a small amount at the airport then the rest of the money can be changed from the city center at any reliable exchange company. Ask at your hostel reception to suggest you a place to exchange.
Although you have everything in your phone: your boarding pass, e-ticket, hostel/hotel booking confirmation etc. but always write down your hostel/hotel address and phone number in your diary just in case you lose your phone you should know where you are going and who should be contacted.
Trains are expensive than flying in Europe plus time taking hence if you are short on money and time just fly. Book your bus/flight/train tickets at least 2-3 months prior to your departure it will save up to 70% as flights/busses increase their rates insanely high on last minute. Bla Bla Car is another cheap way of traveling from one city to another or hopping from one country to other countries. Flixbus is quite cheap and comfortable with free Wi-Fi. You can use this bus for short trips for up to 8-hour trip. If the trip is long I recommend flying, its time saving and about the same price.
What To EAT?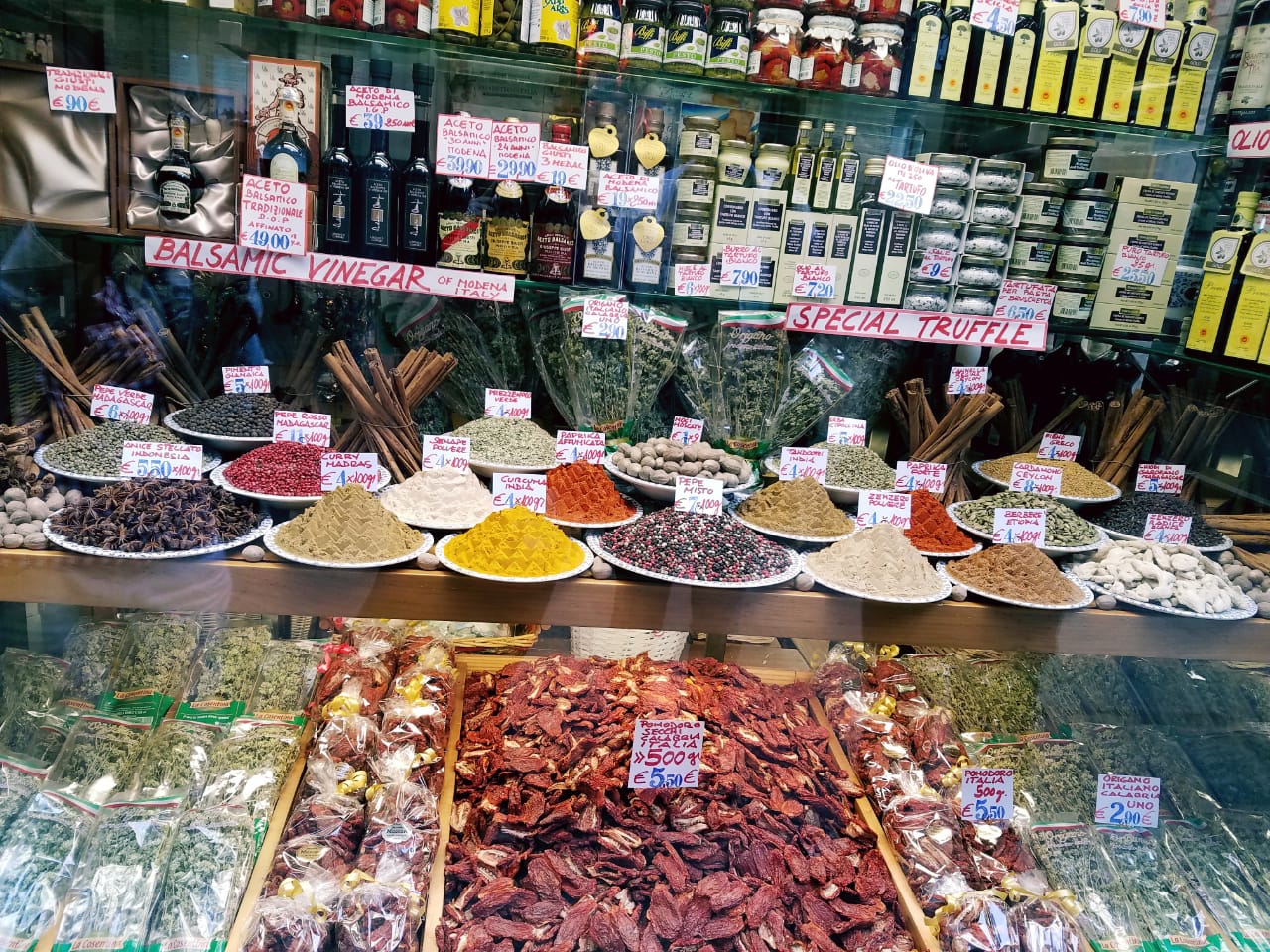 Eating out usually adds a lot on expenditure hence try to find cheaper eating places on trip advisor; read reviews on places about hygiene, taste etc. then choose accordingly. MacDonald's, Falafel and Shawarma are always there for on the go. However, I suggest trying the authentic cuisine of each country at least once to satisfy your taste buds. For example, when in Italy try their Pizzas and Pasta you will fall in love with the taste. Try crispy yummy 1 euro waffle in Belgium, Swiss chocolates, Nutella crepes, Hungarian Goulash and other local delicacies. Tap water is drinkable almost everywhere in Europe it is safer than the mineral water we get here so refill your bottle and save money.
Need To Go To Toilet In A Cheaper Price?
Toilets are paid for in most touristic cities around 1 to 2 Euro is charged to use the toilet. So before heading out to use your hostel/hotel's bathroom further use the toilets whichever restaurant you have your lunch, coffee etc. or else be ready for the most expensive pee of your life.
Save Your Money!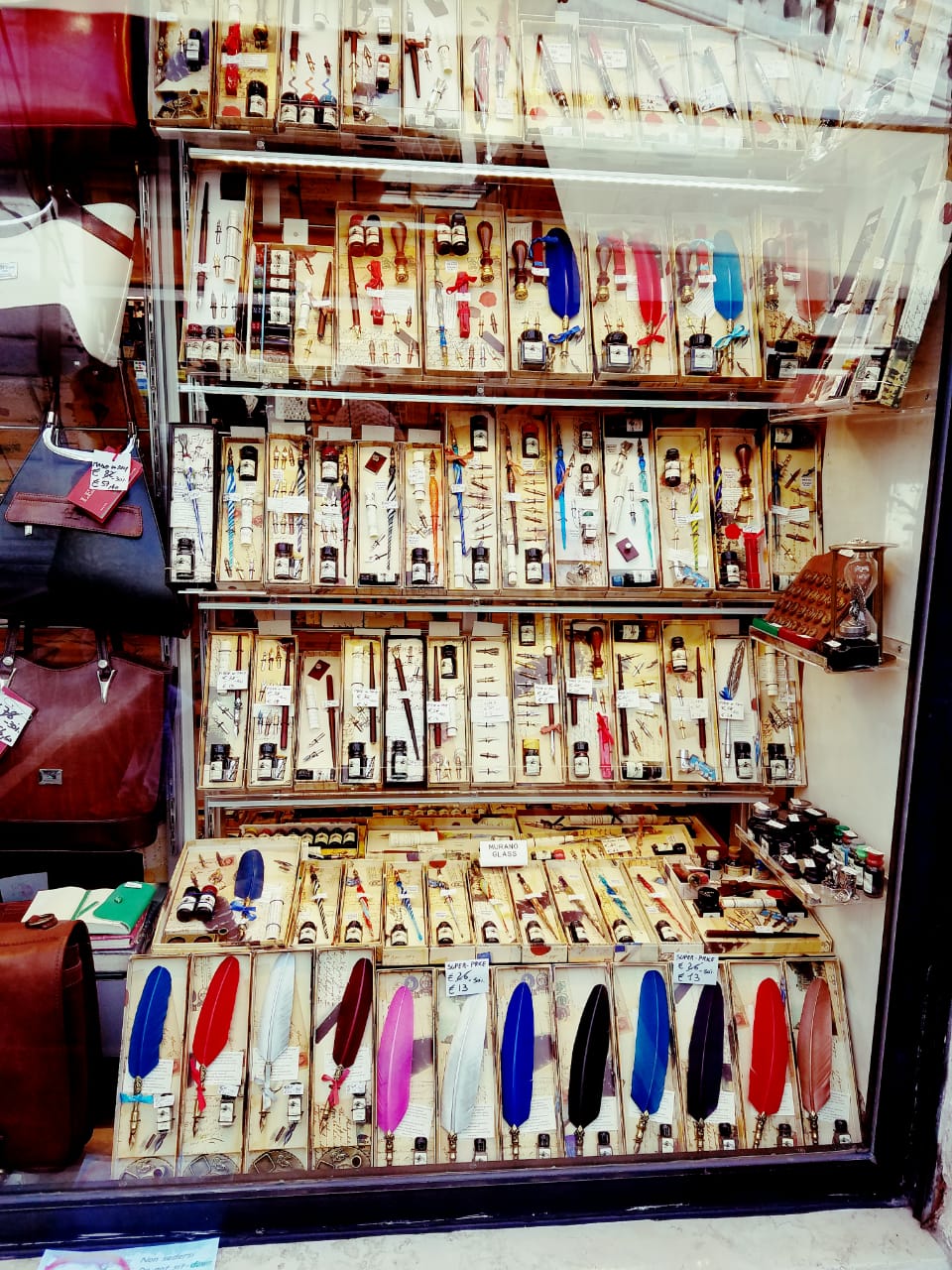 Don't bother to pay extra to the airlines for priority boarding, choosing a window seat, extra legroom blah blah there is no need to pay extra for these. You will board on the plane anyway then why pay extra? If God forbid a plane crashes, we all DIE!! The seats of those who paid extra do not detach and continue to the destination so don't bother to spend extra.
Choose Youth Hostels Instead Of Five Star Guestroom!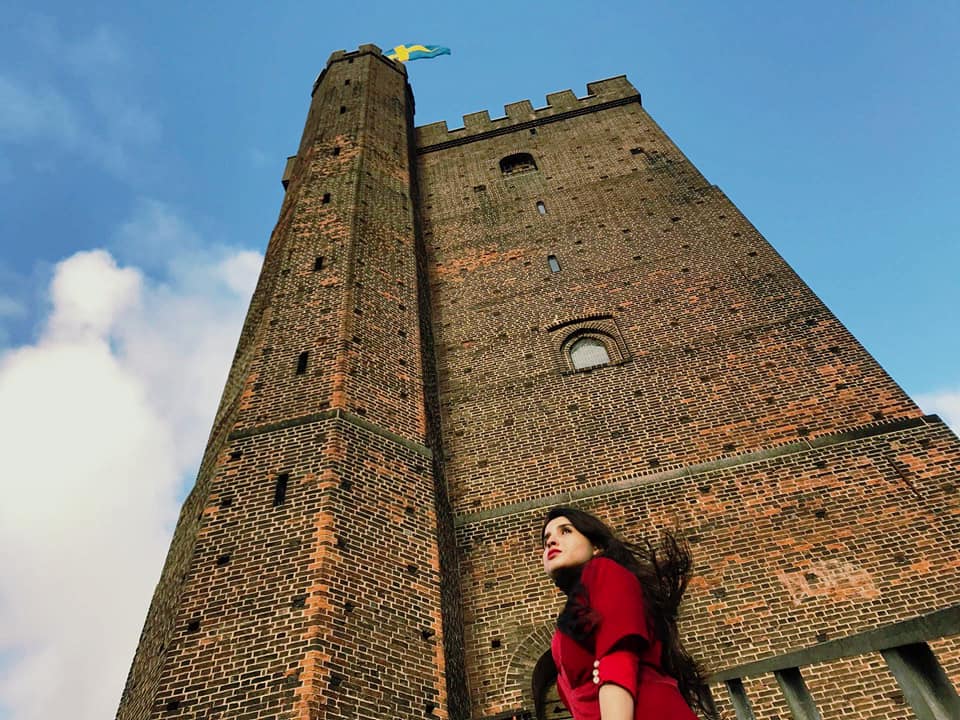 Youth hostels are cheap, great for socializing with other like-minded people and make new friends with them. Honestly, as much as I had doubts and fears about staying in a room with a bunch of strangers from all over the world, this experience became the highlight of my travel. The best thing about hostels is you can socialize with other solo youngsters, listen to their life stories, get inspired, tell them your stories, and can cook there with them as well hence save money from expensive restaurants. You can share stuff with each other, go sightseeing together. In Rome, I along with 2 of my roommates cooked Pasta for dinner which cost us total 2.5 euro so less than 1 euro per person for dinner. We also went sightseeing together and had crazy fun. You get free maps of city and free city sightseeing walking tours in hostels as well.
Euros Are Not Accepted In Every European Country!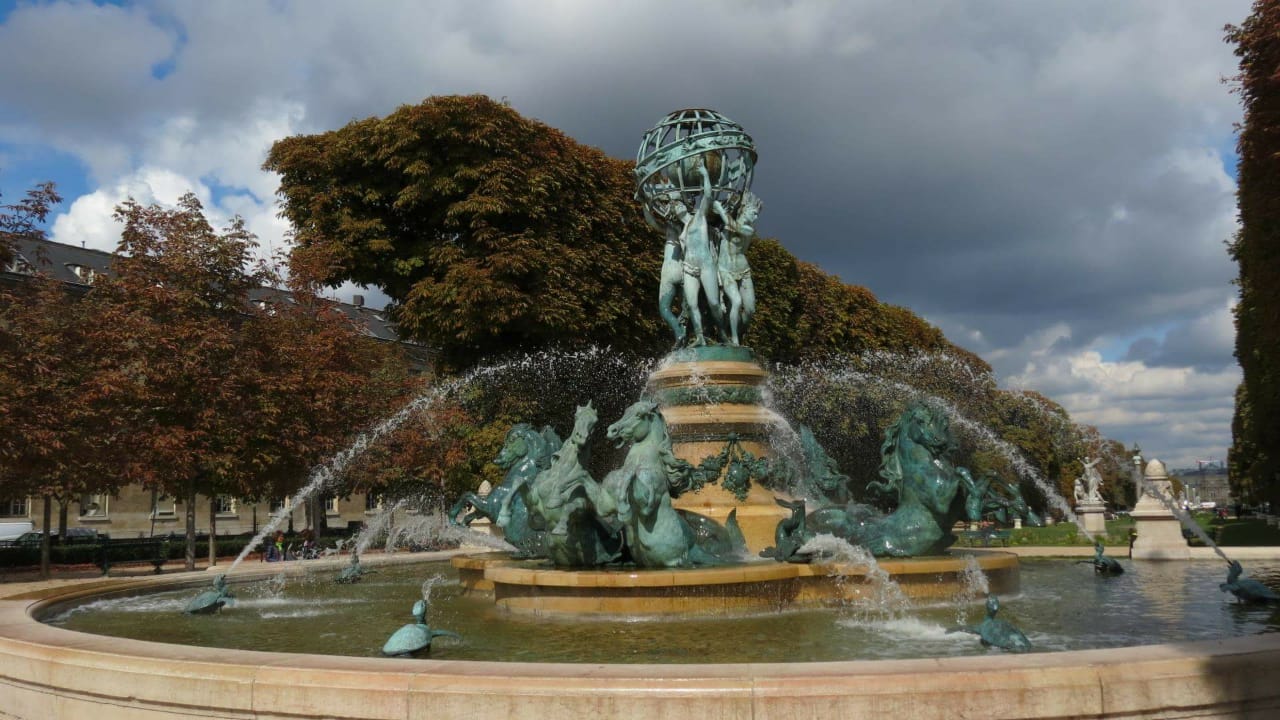 Not every country in Europe accepts euros. This is a major misconception among desis, many countries have their own currencies so don't expect to work euros there.
Keep A City Map With You!
Always keep city map for an understanding of attractions and transport routes you can get it from your hostel for free. Google Map helps as well
Never Let Your Smartphone Feel Alone!
It's better to buy a European sim for using data all over Europe. Also, keep power bank as a backup so if your phone is dead you can use it. MacDonald's is a safe place for charging the phone, using the toilet, free Wi-Fi and taking refuge for some time.
Be Careful About The Timings!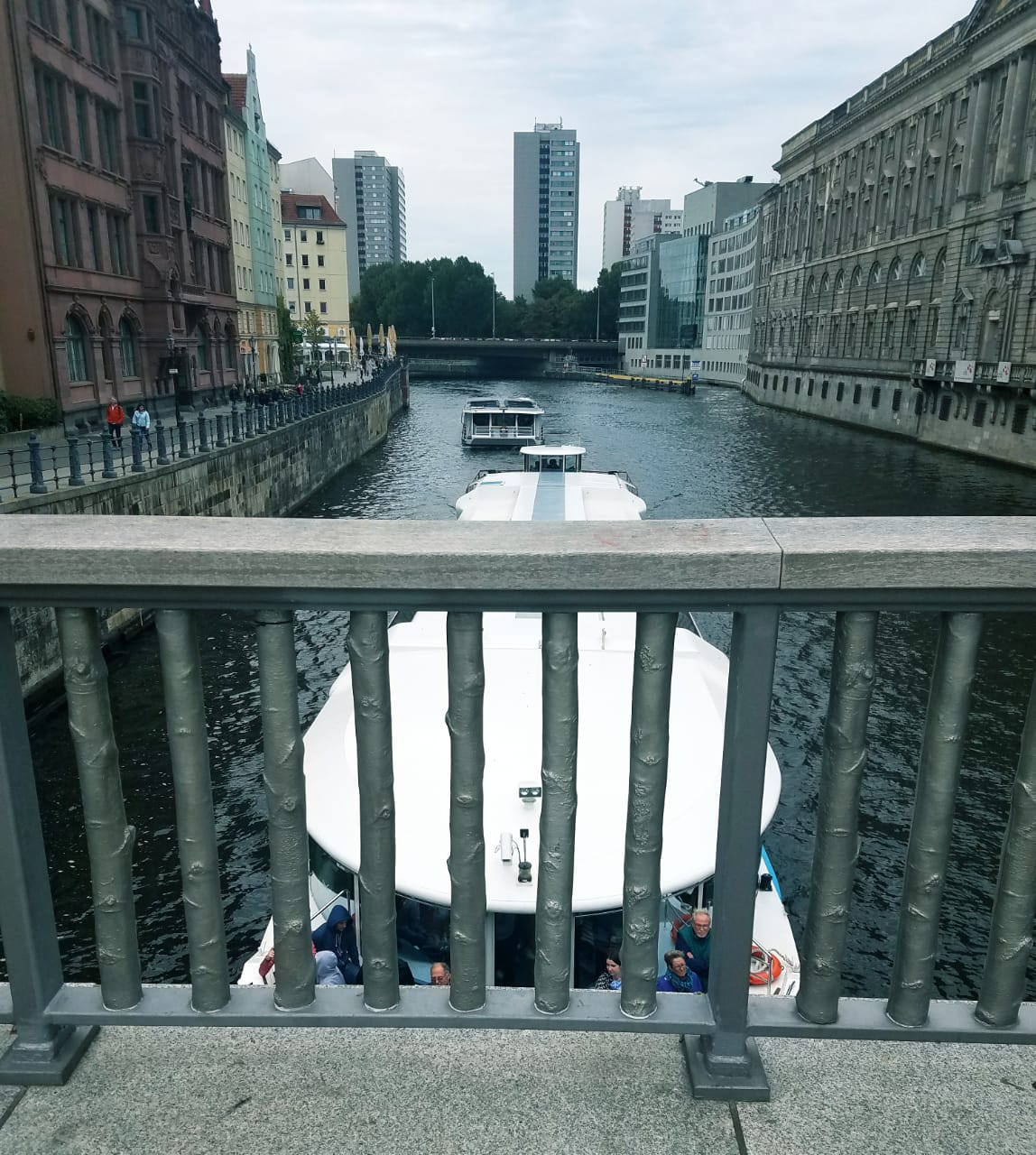 Europe is closed by 8 pm don't expect it to be open all night like Karachi and Lahore. Many museums and attractions close on Sundays so be careful while you plan your visit.
Although everywhere its absolutely safe in Europe but after 8:00 pm everything closes down and streets are empty so if you are women and traveling solo it's better to take safety cautions. If you are landing too late and it's difficult to reach your hostel via public transport, if you have a long walk from your train station/bus to hostel then ask your hostel/hotel for airport transfer pay a little extra for your own safety. In some cities, airports are quite far from the city center for example in Paris, Brussels, and Budapest etc. for that there is always a train/bus from the airport to the city center. Get to the city center and hire a taxi for cheap as hostels are usually in the city center. Taxi is expensive even thinking about taxi is blasphemy so stay away from it unless it is unavoidable.
If you don't want to do all this hassle spend a little extra to book a convenient flight that lands in the morning if you are with friends no need for taxi it's more fun to find out ways to reach destinations on Google maps with friends.
It Is Good To Take Walk Tour!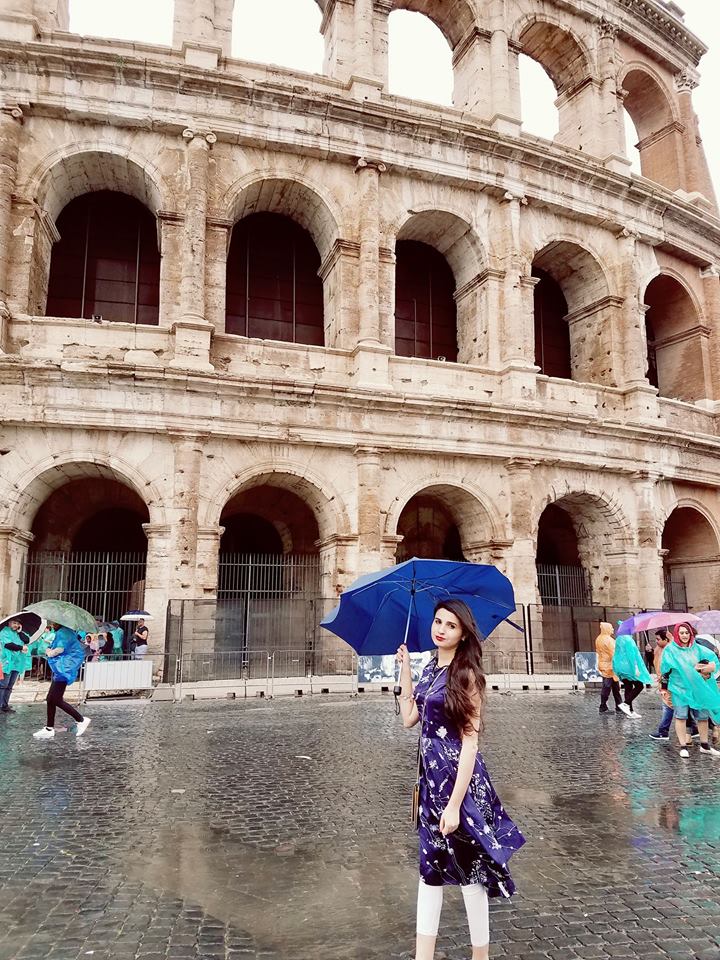 Take free walking tours if you want to know hidden, historical facts of the cities you are visiting. They will take you everywhere on foot while giving detail information including historical aspects of each attraction. Remember to pay some tip to the guide of the free walking tour. You never become poor by giving tip to someone who gave you service. Around 5 to 20 euro should be paid according to your affordability and the liking of your tour.
Need A Partner? Download This App!
Couch Surfing is one amazing app for socializing. You can use couch surfing hangout to find out who is hanging out in the city you can invite them to join you for a coffee, sightseeing, exploring the city this way you won't be all alone and socialize with other solo travelers or locals which is quite fun. However, I do not recommend solo women travelers to look for a host as you will be alone and vulnerable.
Go For Other Than Mainstream Countries!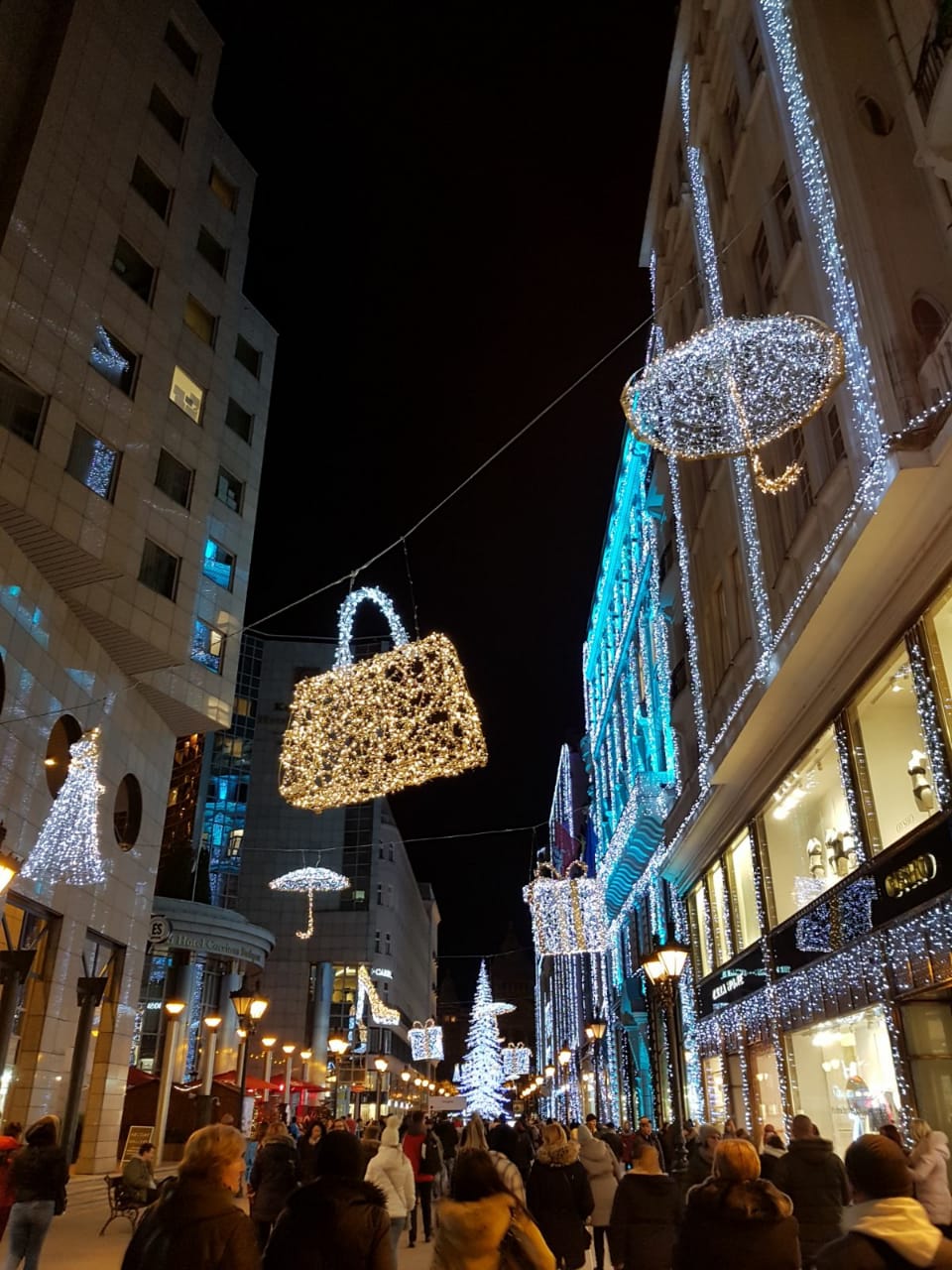 I know we are fascinated with mainstream cities like Paris, Venice, Amsterdam and I agree these are beautiful and worth exploring but I would recommend doing some other cities which are less popular and much more beautiful and magical than those famous ones. For example, Prague which is truly enchanting, Rome for its history and awe-inspiring architecture, Santorini for cleansing yourself, peaceful walk and exquisite sunsets.
Do your research on cheap airline carriers. You can find flights as low as 5 euros. If you are on the budget don't do fancy stuff don't go for Switzerland, France or Scandinavia. You can do 3 countries with the price you are going to spend on Switzerland. Go for Prague, Budapest, Athens, Baltic countries these are quite beautiful and budget-friendly places. Don't run behind big cities only. Opt for small towns which are very charming, cute and less crowded.
Save Money… Save Money… Save Money…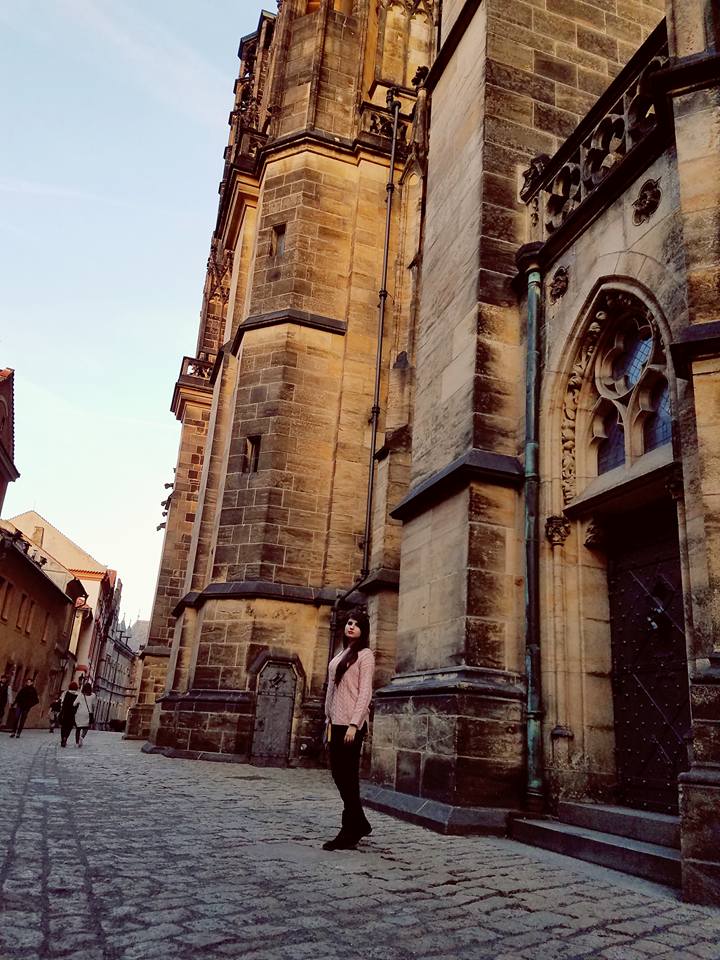 Don't spend 100 euros on the gondola in Venice, take a walk I did all Venice by walk and I saw more places than those who do it by gondola and that too expensive. If you want to ride a boat you can do it cheaply on a local boat for 5 euros no need to spend 100 euros on the gondola. You can share a gondola with other people that would be budget friendly but then you have to wait for it to be filled and it's more fun to explore by walking.
Remember you live only once so make the most of it, go to your favorite destinations, struck things out of your bucket list and live it to the fullest see the world it's beautiful you aren't born to stay in one place all life.
Read Also: This Guy Shows How Pakistanis Can Take A Euro Trip On Minimum Budget For A Whole Month!