Sadiq Saleem, a CA by profession and a Dubai-based Entertainment Journalist and his wife arranged an unforgettable wedding ceremony which can easily trump the famous #Virushka wedding for 2017.
The amazing wedding took place in Dubai last week and the wedding undoubtedly had a diverse audience! For a diverse audience, there had to be something done, extraordinarily.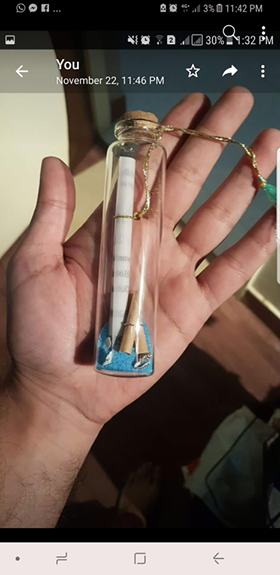 Nearly everything had a customized touch to it, especially the hand-stitched decorated flowers and the personalized visiting cards.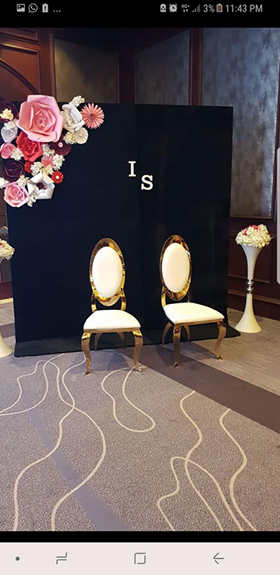 Apart from the astonishing start and the customized bits, nothing has gone untouched, which leads to the show stopper, and that is the glamourous magical wedding gown by Faraz Manan, as shown in the picture below. 
Beautiful…
And here is sneak peek at the stunning entrance…
The Entry!Zeeshan Gaya Syed Muhammad Haris Zuhair Javaid Photography Aadeshraj Madhok Babar Ali Hashmi Syed Owais Iqbal Rehan Hassan Zuhair Javaid Rahim Ladhani Malika Merchant Mehnish Fayaz Kerai Shahida Ladhani Farwa Saheras Waqar Hasan Shradha Subramanian Swapna Subramani #sadiqwedsishrat #pakistaniwedding desiwedding Yogesh Pandit #groomsentry #desishadi #bollywoodwedding #SadiqSaleem

Gepostet von Sadiq Saleem am Montag, 25. Dezember 2017
But what stole the show was the groom's sister's speech. Malika Merchant opens her speech with the mandatory introduction and mentions how they have to trump 2017's most talked about wedding of Virat Kohli and Anushka Sharma with ''Sadiq weds Ishrat". It has been difficult for the family to find a bride for Sadiq when there was a long checklist of the qualities required.
No doubt, every man wants a wife that is perfect in every way. An ideal partner. A wife who should be smart, beautiful, intelligent yet understanding, cooperative and a good homemaker. Malika mentions with all her honesty that It surely has been a nightmare indeed, she resembles it with finding a parking at Dubai mall on a New Year's night.
Finally got hold of The Wedding Speech! Let me remind you this is the most mellowed version 🙂 #sadiqwedsishrat Sadiq Saleem Ishrat Jehan Mumtaz Saleem Nizar Merchant #weddingspeech

Gepostet von Malika Merchant am Montag, 25. Dezember 2017
She sheds some light on their differences and similarities. How their sense of direction isn't much but that is a minor bump on the road to their journey of forever being together. However, their similarities are much more to share the love than the differences they can overcome. She mentions some of the positives, "They share the same love for art, same love for music, aesthetics and their creativity goes beyond measures". She jokingly points out the creativity on the invitation cards and appreciates it as well. She dwells on how she never thought she can meet anyone else as creative as Sadiq but her opinion changed when she met Ishrat, as she is just equally creative and that is how they are meant for each other. Malika lovingly mentions how Sadiq brings joy, laughter, energy to any situation and Ishrat compliments him by bringing calmness, stability, and composure.
She ends the welcoming speech by formally introducing Ishrat Jehan into the family, as her own sister, as she always wanted one, and not as a sister-in-law because then it reminds her of some unpleasant star plus dramas. Malika blesses the pair and wishes them to a happy married life.
Read Also: You Won't Believe The The Places Virat Kohli And Anushka Sharma Are Visiting On Their Honeymoon!