Disclaimer*: The articles shared under 'Your Voice' section are sent to us by contributors and we neither confirm nor deny the authenticity of any facts stated below. Parhlo will not be liable for any false, inaccurate, inappropriate or incomplete information presented on the website. Read our disclaimer.
This article was originally submitted by Alishba Masood
"Mechanical Engineer and a self-taught artist struggling to break stereotypes."
An Instagram description that indeed speaks volumes! I recently came across an article about this strangely interesting Pakistani artist who had a career in one of the most monotonous professions but a passion and taste in the fine arts, and that gave me some serious anxiety imagining how messed up could that be.
It's hard to imagine both co-existing in someone's life and I always had a perception; that one has to make a tough choice at some point in life. The more I followed this person, I realized how true his Instagram description really is and how inspirational his entire journey is – He literally is breaking stereotypes without a doubt!
With a story that so many people; in our youth, could relate to and the power-packed talent, not often would one come across an engineer; working in the engineering sector, and yet have such a cheerful side to his personality. This is none other than Zeeshan Nayyar; who has been featured on several online platforms earlier in 2018 and 2019, as well for his jaw-dropping skill and his consistency; in producing massively inspiring work.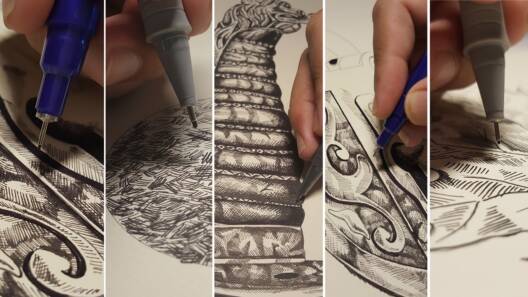 Things became even more interesting when I discovered his YouTube channel by the name of "Impressions by Zeeshan Nayyar"
https://www.youtube.com/channel/UCfkmCWOKpVpTEoU46Ay
The recent lockdown in Pakistan in the effect of COVID 19, gave him an incredible opportunity; to put his to-do-list into action, and he definitely didn't let this time go to waste. His work screams class, simplicity, and finesse with a minimalistic quality. You would rarely cross paths with a Pakistani artist with an Art Channel; as engaging as his, and the content he is creating is as good as you can anticipate.
Inspired by the famous quote by Chef Gusteau, he is a staunch believer; of the fact that anyone can draw, if provided with the right direction. Carrying on the vision, he recently started putting up tutorials for beginners; who aspire to be skilled artists, like he did in his past.
Check it out!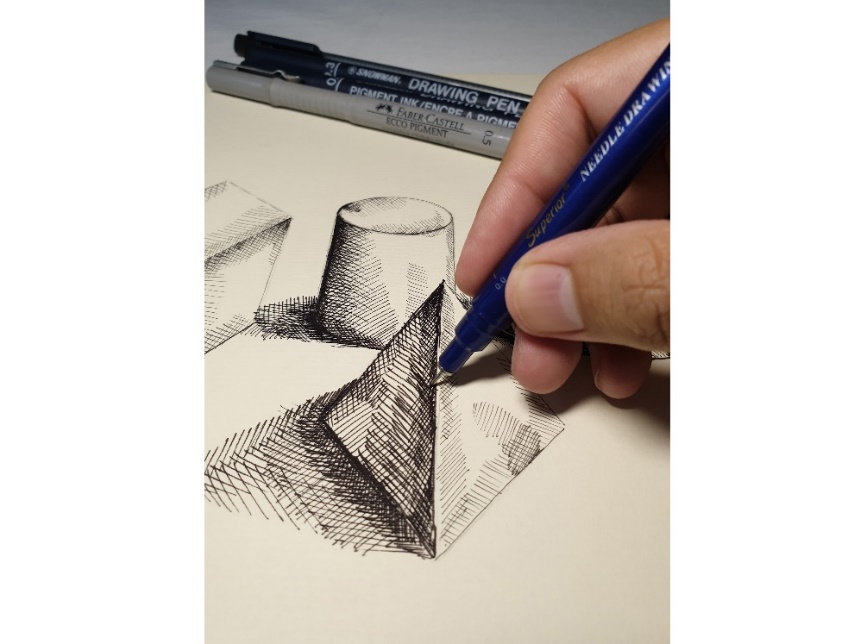 His videos are aesthetically very sound, visually pleasing, aesthetically composed and without even uttering a word, a viewer interacts magically with the content he creates. Whether it is the camera angles, subtle background sounds, the lighting; or the incredible pen skills, his videos are a dream come true for those; who wish to view quality art content and, learn new techniques and methods.
He is a strong follower of abstract art, and cubism and impressionism fascinate him the most.
He started out his journey on freelancing platforms; about 7 years ago, and soon his direction took a whole turn when he shifted to getting commissions; directly from local and international buyers. With an achievement of completing 1000 commissions, he now works directly; with international publications and galleries. He has given rights of using his work to several publishers; in Europe and Scandinavia and, provides services to them from time to time.
After a remarkable struggle, his work is now on a go and being recognized and well-received; on social media platforms, enthusiastically. In just a frame of 2 months, he has made some remarkable art content; which I haven't come across by any other Pakistani artist. Here's a glimpse into the content, he has created in an unbelievably short time.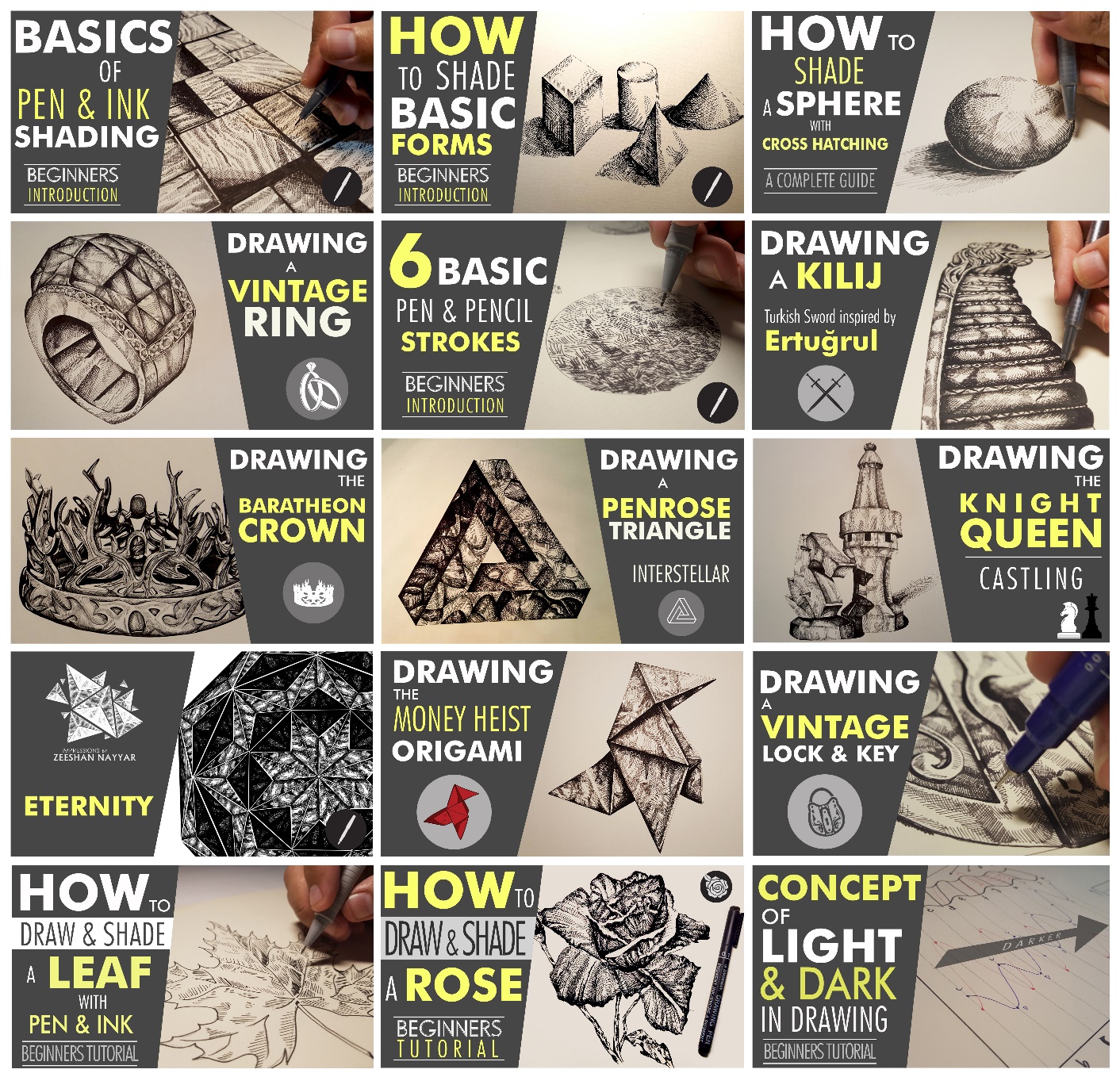 Pen and ink are some of his most admired mediums and, the work; produced by him in this medium, is literally lifelike. Not an overstatement at all!
Here's some of his work. Check out more on his channel!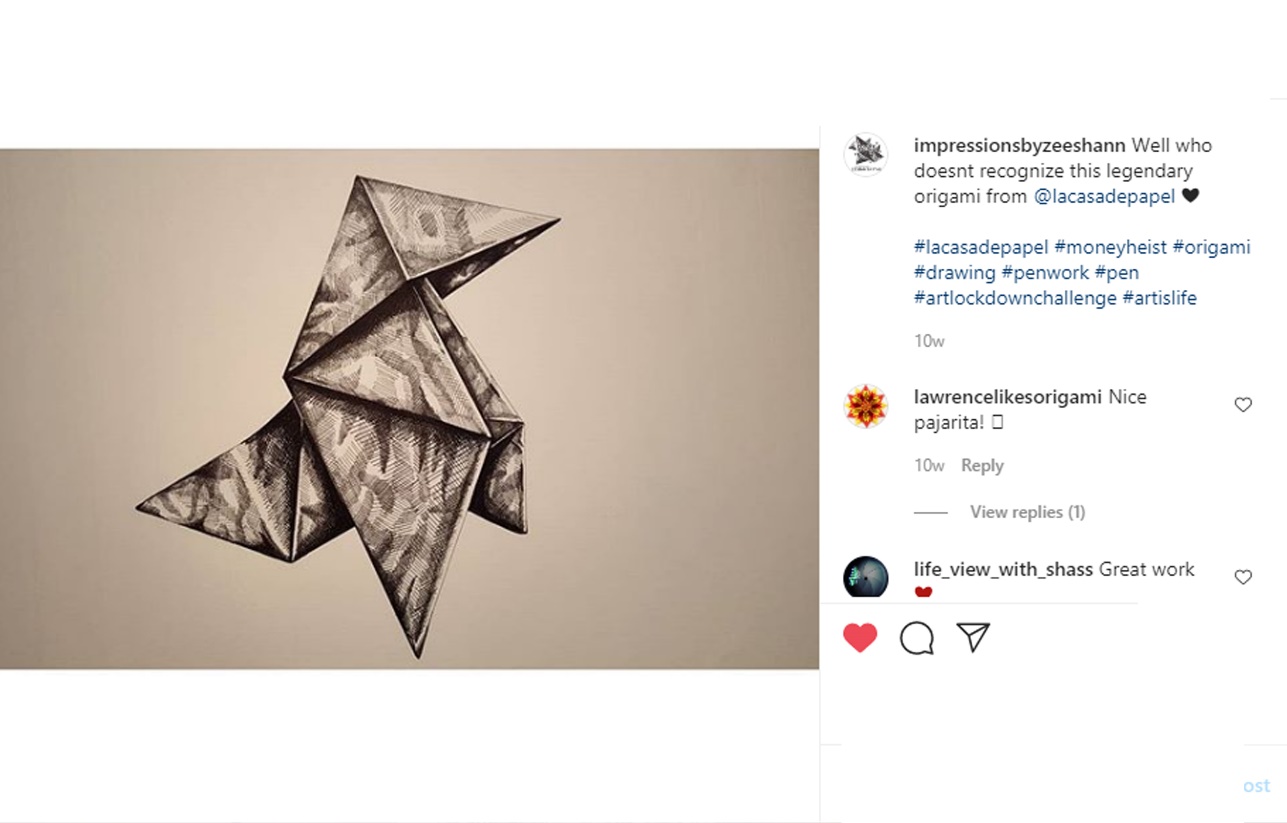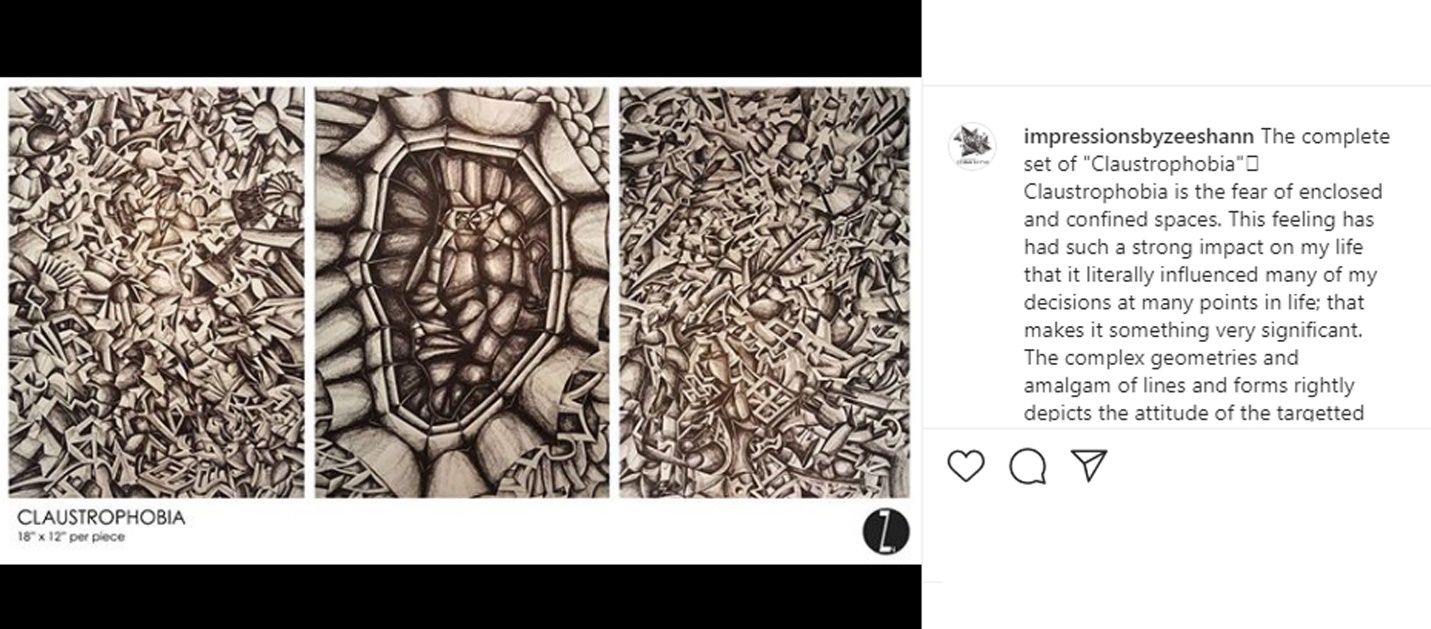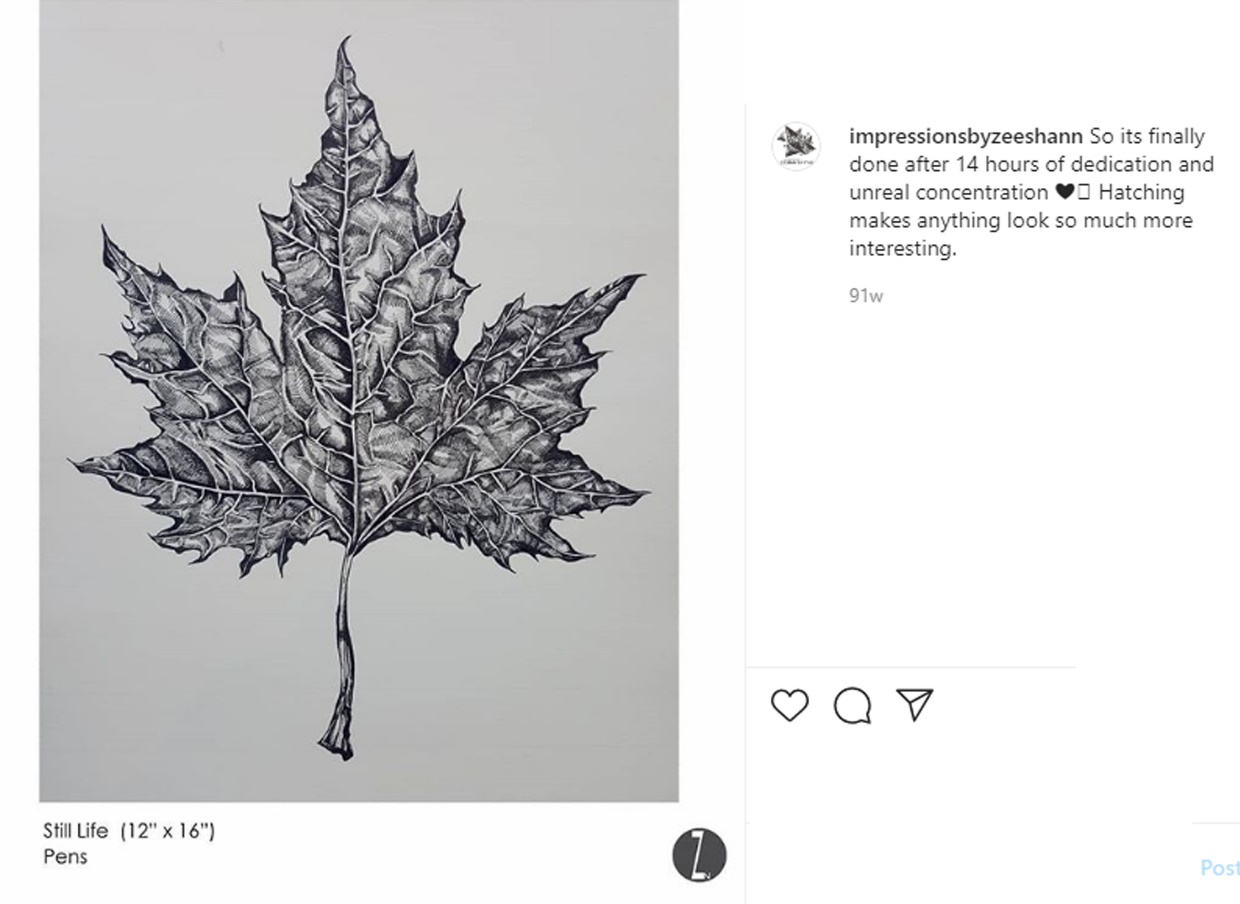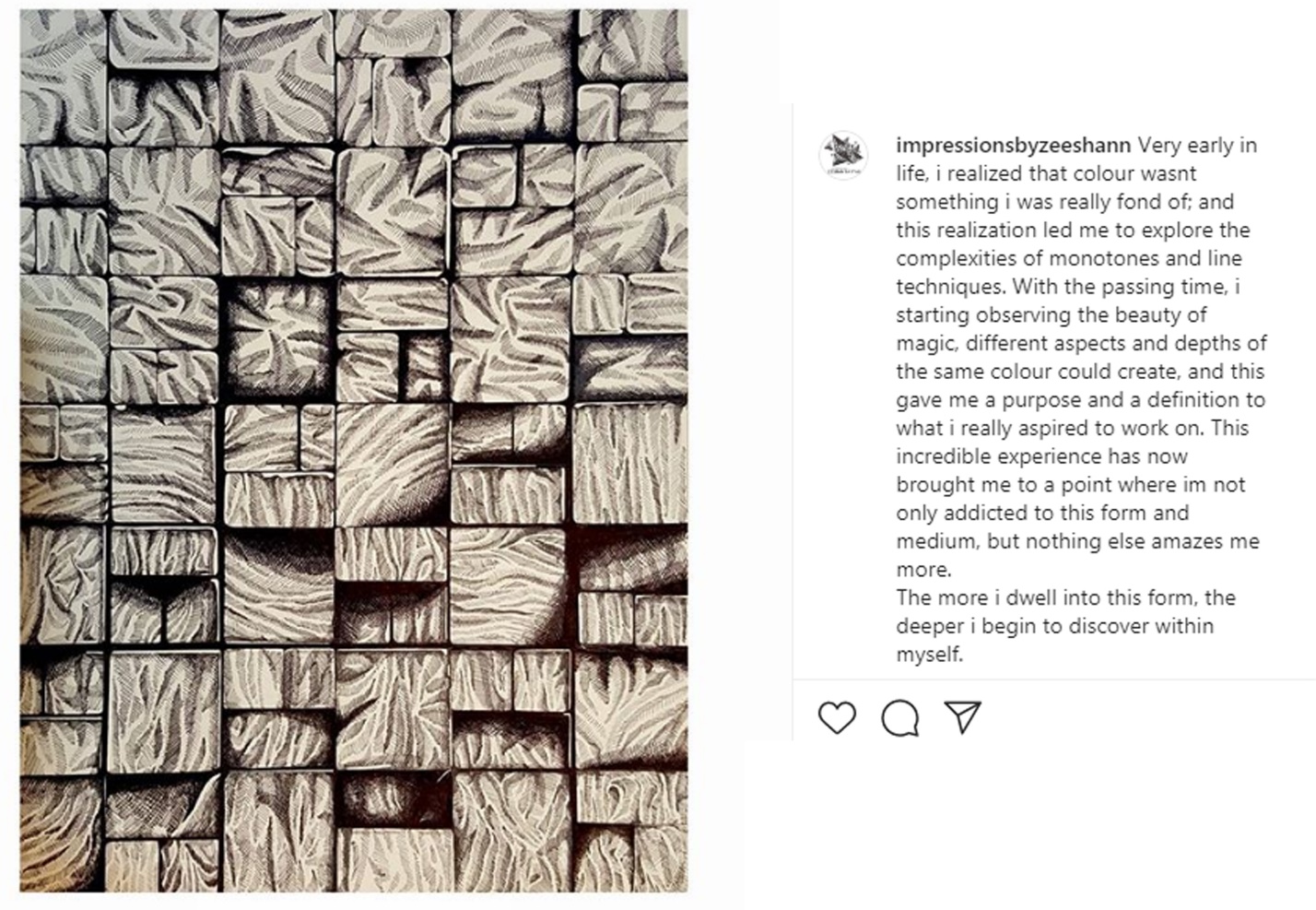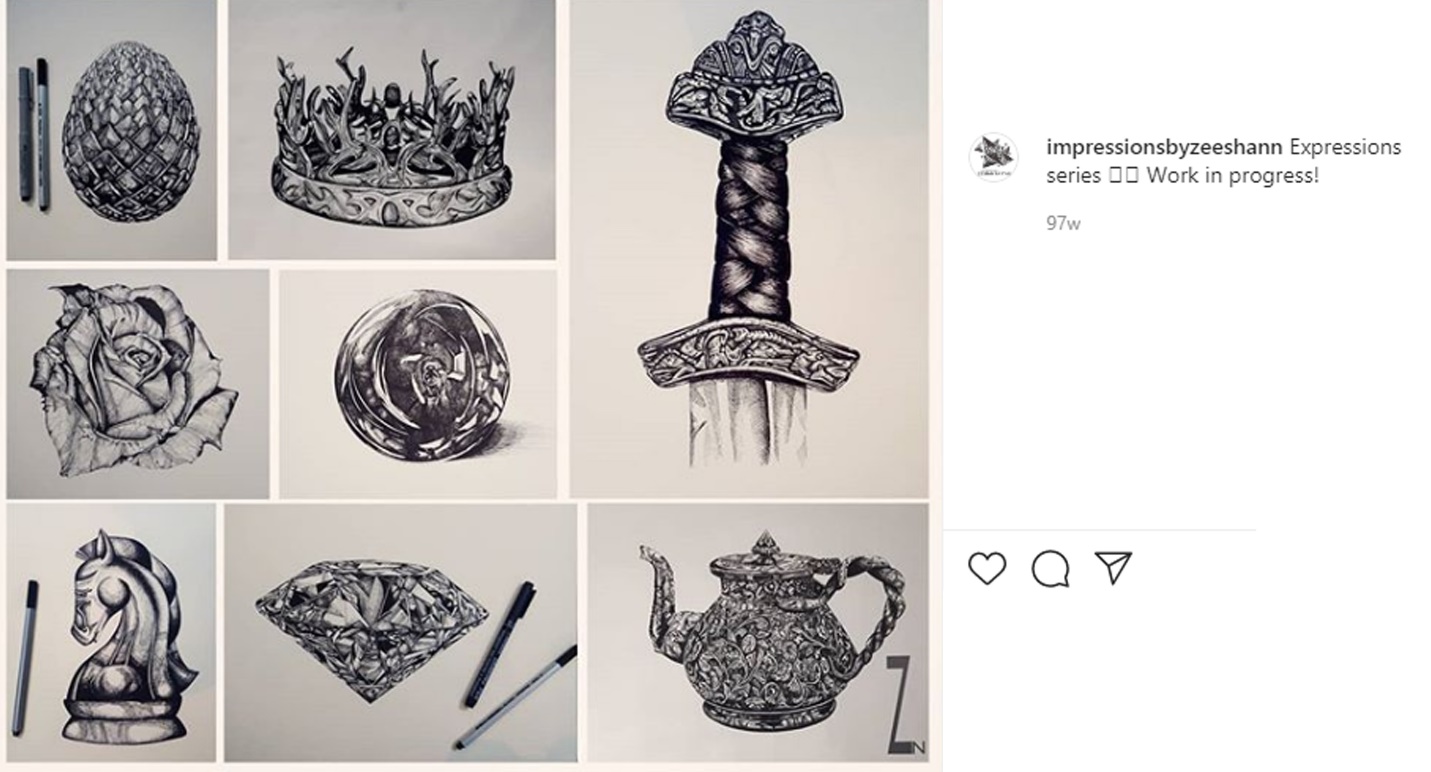 Pakistan definitely has an infinite pool of unparalleled talent and Zeeshan is an unprecedented asset for sure. Look at some of the amazing work he has crafted!