We always hear that identical twins are a mirror to each other, carbon copies. This myth has been brought up by fiction and led down by science and society! Identical twins are no more mirrors of themselves, they are doppelganger, like two sides of a coin!
But people like me who were born as singles and are still singles (tsk tsk), have been blessed with a website by Microsoft which can help find your doppelganger. TwinsOrNot is launched by Microsoft Project Oxford API's that make it able to detect patterns and carry out facial recognition. People are calling it the revised and improved version of How-Old.net service which was released earlier that guesses the users' age.
But who is the doppelganger of who in our drama industry? Let's have a look.
1. The Heartthrobs! Kum Kay Mele Me Bichar Gaye Thay Bechare
The fans of "Pyare Afzal" are actually those girls who have a crush on "Edward Cullen", with 81% similarity these heartthrobs hold the first position!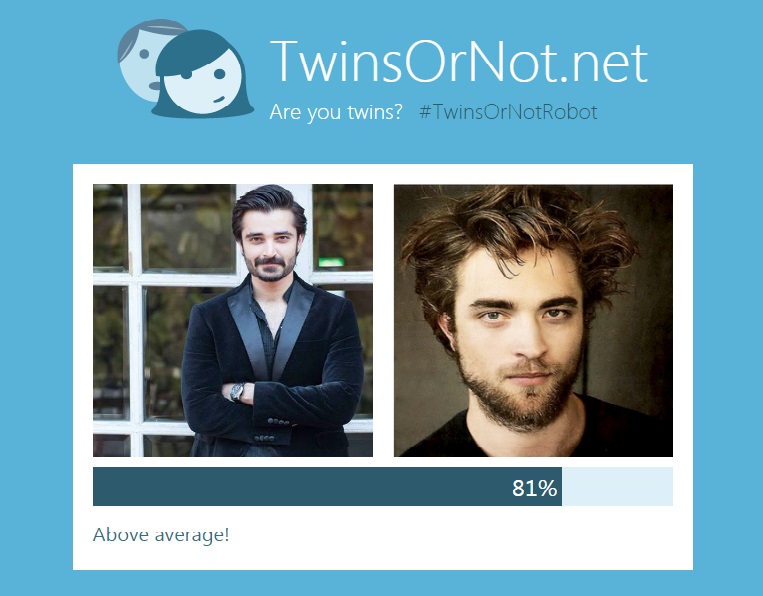 2. The Iron Power Heroes Of Their Industry! Thora Thora To Milte Hain!
I think if Shan Shahid was provided with some sort of mask before his outclass appearance in Punjabi movies, he would be about 90% similar to the Iron Man!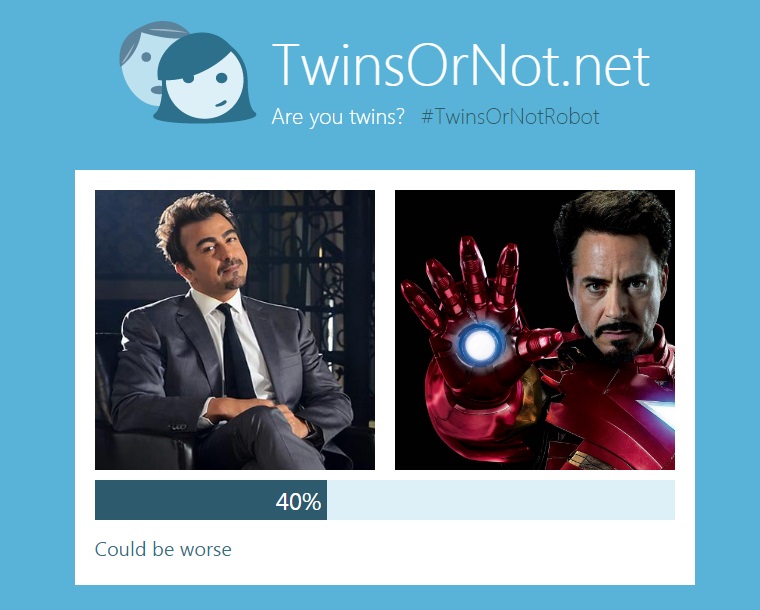 3. Kuch Ziada Nae Hogya?
After the clear statement of Ahmed Shahzad that he doesn't look like Virat Kohli, but I still have a feeling. And see, I was right!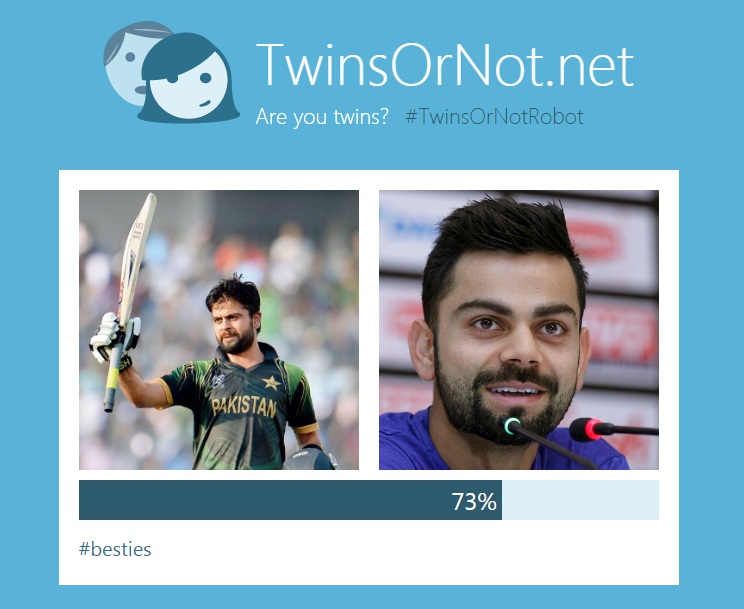 4. The Imrans!
This 50% similarity wouldn't be recognized with the facial patterns, its Bipasha's love actually. Well!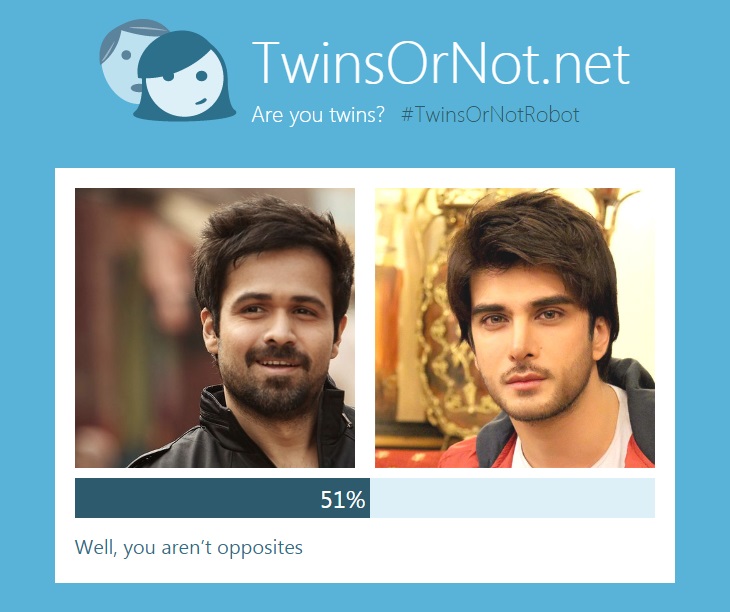 5. Oye Hoye!!!
With a proper haircut, Orlando Bloom would be our Osman Khalid Butt. What do you think, girls?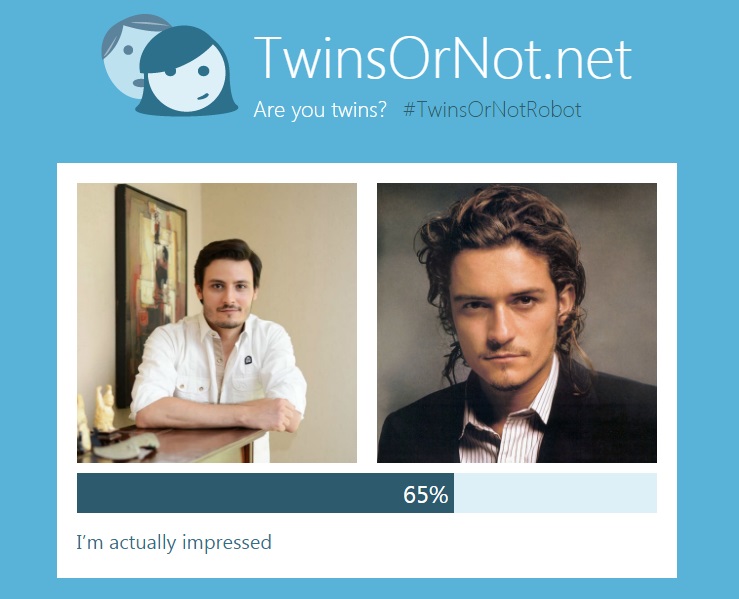 6. I Thought They Were From The Same Clan! Bechare Pakistani
Actually, Bella Swan married Edward Cullen in the end. Warna tou same they yaar!
7. Let Sanam Remind Anushka "Bachpan Ki Batain" To Get Her Back!
And I could imagine how the "Pakistani chichoray" start sending proposals to her. Behen ban ker aegi bhaiyo!!!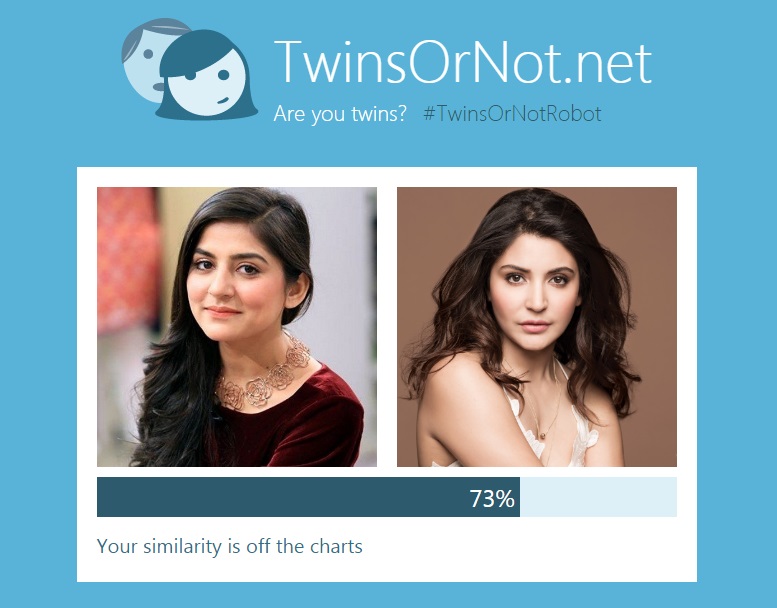 8. Who Said That They Are The Same?
I do remember some "desi" news anchors of our channels chanted Fawad Khan looks like Tom Cruise. Aunties! Check this out!

9. Partition pe Bicharne Wale Do Masoom Bache!
This is something really amazing! Hrithik found Shehryar at Mohenjo Daro.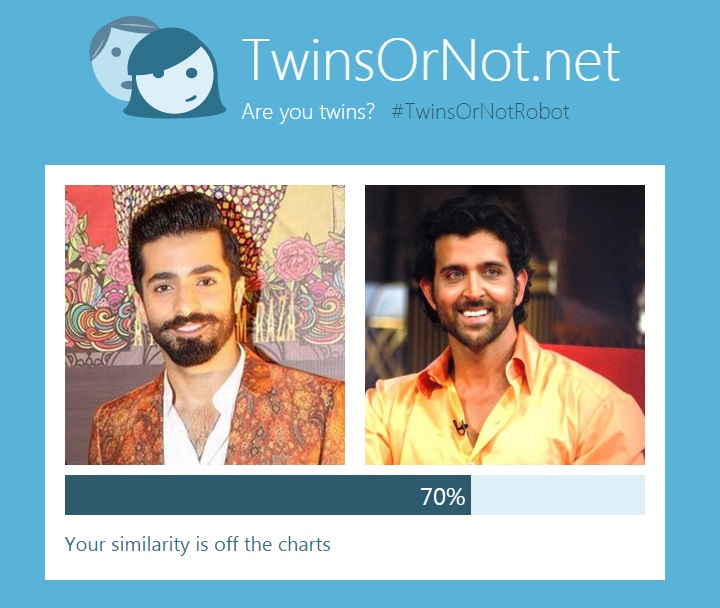 10. Mast Mast Nain!
Sallu Bhai should consider casting our Javeria alongside his next sequel of Dabangg.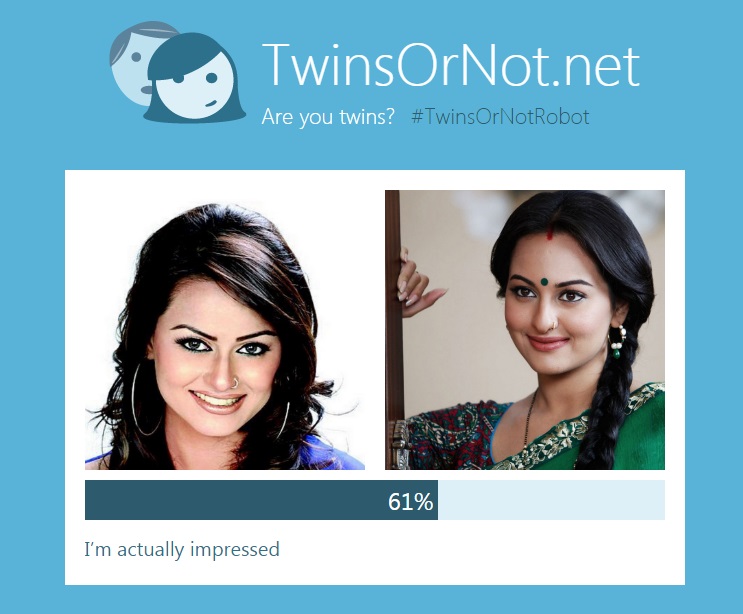 11. Classics!
The real doppelganger!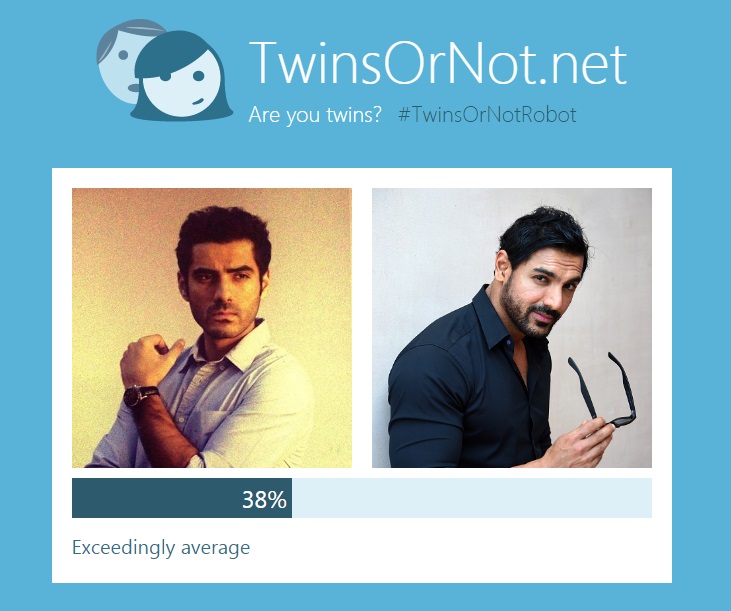 12. Khatron Kay Khiladi
This one is epic! If Akshay wore glasses, he could be our Shamoon!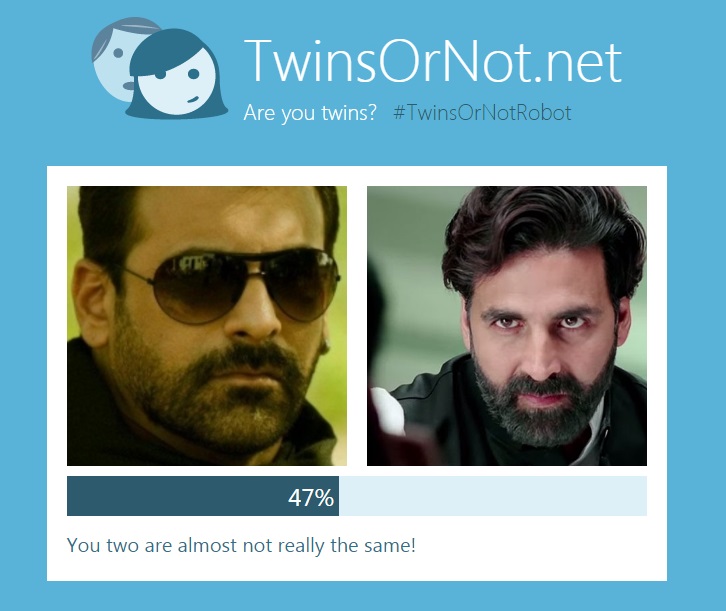 So, go to the website and check out your doppelganger!