People are rapidly shifting towards creating creative content online nowadays. Making videos are becoming more mainstream around the world.
Since the rise of Apps like YouTube, Snapchat, Instagram and TikTok, youngsters try to portray their work through their videos be it by telling their own story, talking about a hot viral topic on the internet, or giving reviews of a device or product.
Content Creators work according to the algorithm and laws of the application to avoid any harmful act or avoid showing anything dangerous through their content to the general public.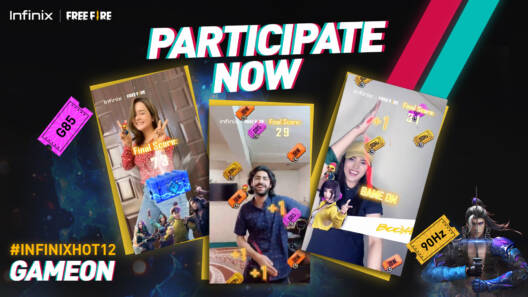 Among all the video-based platform, TikTok is used widely used by the younger audience and has become a common mean to make short videos. They express themselves and their views through short 15 – 60-sec videos to make it attractive for the audience as well. Though every App comes up with viral trends and hashtags nowadays for the general public to relate to and recreate their version on it, TikTok has been taking the lead in this segment. Rather it be any filter, topic, product or service; users on TikTok find it convenient to express it all through TikTok. This is also multiple brands are also seen digging up on TikTok trends.
Recently Infinix has come up with unique Game based TikTok filter in collaboration with FreeFire in regard for their new Game On HOT 12 series. 
Featuring the voice of Urdu rap sensation – YoungStunners, #InfinixHOT12GameOn challenges the users to score more by playing the fun filled game. Creators can also show their own creativity or dance moves by using the filter and participating in the #InfinixHOT12GameOn – TikTok Challenge.
Talking about the #InfinixHOT12GameOn challenge, many famous TikTokers have been seen using the filter and it has been taking massive rounds over the internet recently. The #InfinixHOT12GameOn challenge is currently live so its not really late to participate and get a chance to win the latest Infinix HOT 12 with MediaTek Helio G85.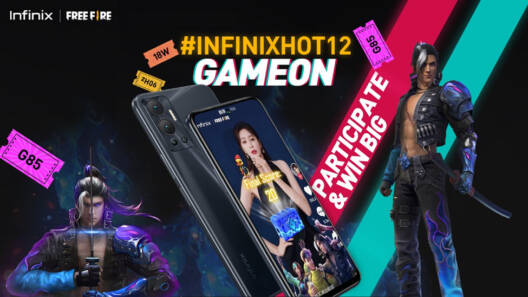 Since Infinix never fails to attract its customers through its up-to-date devices and with the upcoming gaming champion HOT 12, it has totally levelled up the whole smartphone gaming scenario.  
Powered by a dedicated gaming chipset and 90 Hz rapid refresh rate display, Infinix HOT 12 is destined to become an ideal choice for gaming enthusiasts and entertainment lovers. In regards for Infinix HOT 12 series, the #InfinixHOT12GameOn challenge is also live and it's time that everyone should try this fun challenge and get creative!
What do you think of the story? Tell us in the comments section below.