Imagine it is the end of the month, you are broke and you need to courier something urgently but it is costing you a lot. What will you do now?  Ask someone to lend you money? Take some cash out of your savings that you do not want to touch or look for options that are cheaper?
The most convenient option would be the last one and the good news is, you will not be left disappointed. There's a new courier service in town that will deliver things for you overnight within cities, only for the cost of rupees 50. How does that sound? Amazing, right?
Yes, you are reading it right, this is not a dream. It definitely looks unbelievable but it is not! M&P Express Logistics – the leading courier service of Pakistan, in lieu of its launch, is offering amazing rates for within city and across city shipping.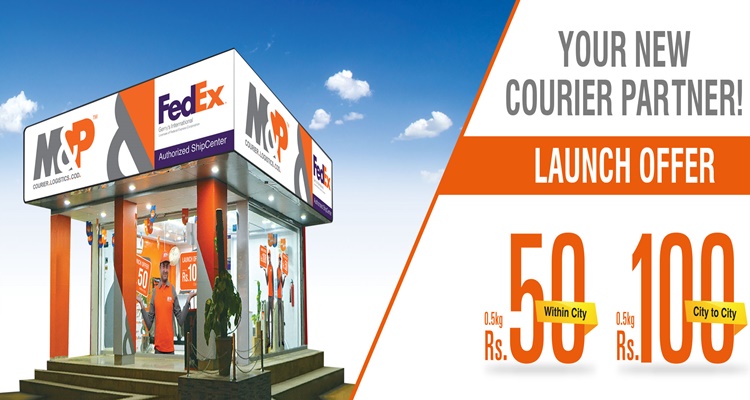 Customers can send 0.5kg city to city shipment in Rs.100 & within city shipment in Rs.50 only. It's indeed a great offer for the customers to avail. Remember, it is a limited-time offer and is only valid till 31st of May. So don't waste time and test this new and amazing courier service as soon as you can.
M&P, formerly known as OCS Pakistan, after its acquisition by Muller and Phipps Pakistan (a 103-years-old distribution house specializing in Pharmaceutical, Telecommunication, Healthcare, Consumer product & financial services), has gained an impressive market share in a short time. With a vast infrastructure on the ground with 480+ Courier centers, catering to 1300+ delivery locations and a Chartered Boeing 737 in the air, M&P makes overnight deliveries in record time, giving its competitors a tough time.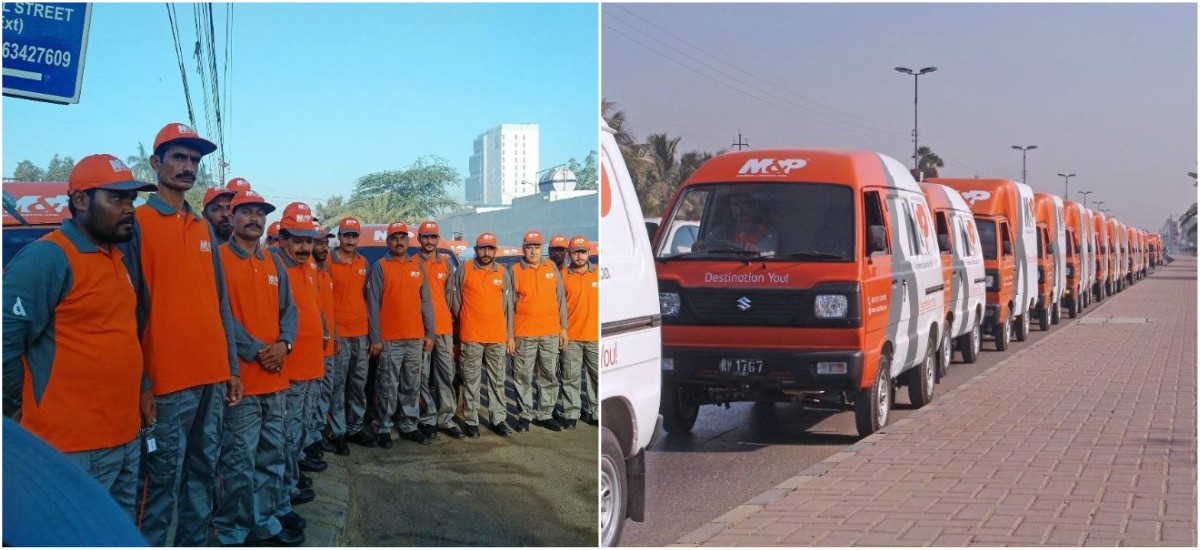 M&P is equipped with more than 93 owned and rented vehicles that allow it to make millions of annual deliveries across Pakistan. As far as M&P's International deliveries are concerned, it has partnered with FedEx to form the first FedEx Authorized Ship Center in Pakistan to book International shipments on behalf of FedEx (Gerry's International, a licensee of Federal Express Corporation).
Apart from its domestic Courier and Logistics services, M&P has some great services to offer you, including, Cash on Delivery, Print and Distribution and Gift Delivery.
Considering the fact that M&P has just emerged recently, it is actually gaining momentum at a very fast pace, which is commendable. Keeping in mind all the services and the fact M&P has always made bulk deliveries quickly and swiftly, like no one else,  it remains the first choice for anyone looking for logistical solutions.
This might not be a good news for the competitors but for the rest of you, it is. So what are you waiting for? Put those 50 rupees lying in your wallet to use and avail M&P's amazing offer.
It's a limited-time offer, so hurry up!