On 4th January 2018, when a 6-years-old girl Zainab Ansari was brutally killed after being raped in Kasur, the whole country shook from its core and drew condemnation from every corner. The commons also demanded the proper legislation from the government of Pakistan to make our children secure. On the other hand, awareness about child abuse considered as an important part of our children education so that they could instantly identify the pedophile.
After private or government schools, madrassas are the third option for parents who can't afford school fees. Unlike schools, most of the madrassas never made changes in their curriculum. According to the madrassa owners, subjects like Science, English, and Mathematics are already taught by universities, so there is no point in making amendments in the syllabus.
However, Islam gives us a complete code of life. Almighty Allah and Prophet Muhammad (PBUH) have guided us about every aspect of life. Whether it is about treating the non-muslim neighbors or showing kindness to animals, Islam has told us everything. Sex education, on the other hand, always considered as a controversial debate between school and madrassa owners. According to school owners, it is okay and needs of the time but for others, it is totally haraam.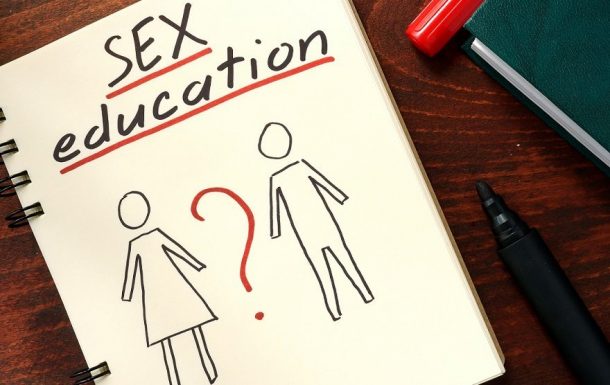 Recently, an Islamic scholar Manzoor Ahmed Mengal's video went viral on social media in which he is explaining the use of adult-toys by university girls. Mengal is delivering a lecture on how Hazrat Ibrahim was blessed with Hazrat Ishaq at a very old age while reciting verses from Holy Quran open in front of him. He quoted a scholar in his lecture that how he never felt ashamed of giving birth to his son at the age of 75 because "He used his power at the right time and right place!"
See the video here.
ہاسٹل کی لڑکیاں آج کل بینگن غلط جگہ ڈالتی ہیں،پی ایچ ڈی ڈاکٹر عالم دین مولانا منظور مینگل نے بے شرمی کی حدیں پار کردیں۔

Gepostet von Baloch youth am Freitag, 25. Mai 2018
In this session, Manzoor Ahmed Mengal admitted that the madrassa students are involved in "touching themsleves" which made the floor of the washroom greasy. He also mentioned the use of adult-toys by female university students in hostels and named it "Bengan – Brinjal" indirectly. Mengal laughed while telling his students about this unique usage of brinjal.
After this video of Mengal, people started blaming him for recent incidents of "touching themselves" in public. They also think that if Islamic scholars would deliver this sort of lectures in their madrassas, only sexually disturbed people would be produced in our society.
Read Also: 3 Ways Pakistani Parents Can Give Sex-Education To Their Children