It isn't surprising to hear that Pakistan might be one of the countries where criminals are hardly ever caught and brought to their judicial end. Our population is so used to the futility of a law enforcing agency that we hardly ever report any robbing and thievery they personally go through.
How many of us have been the victims of mobile snatching on gunpoint and yet very few of us have actually reported it to the police!
But there's another problem at large amongst us; mob justice!
Be it any incident of alleged "blasphemy" or accusations of robbery, a mob at hand will be riled up and ready to commit manslaughter!
It basically stems from the mistrust in law enforcing agencies of the country that people feel responsible for bringing justice themselves.
We have seen a similar situation in Sialkot before when Muneeb and Mughees, the two brothers who were incriminated by the mob and murdered by hanging and lynching at the hands of the mob! Later investigations proved that they were innocent.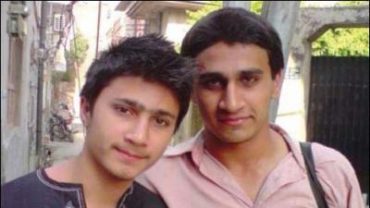 There have been countless such situations and we haven't even touched the surface yet!
A person who was thought to have stolen car batteries was tortured prior to being handed to the police!
An alleged thief in Gujranwala was tortured by the public before being handed to the authorities. This is a big problem in our society where we try to obtain justice through beatings and physical torture rather than approaching it through the legal ways.
This is, in part, blamed upon the inefficient justice system as well as the innate sadistic sentiments of the people that often goes unpunished when practiced out on the "criminals".
What do you think about this entire situation? How can it be controlled?