A man noticed two mistakes on Rs100 note but Pakistan's central bank agrees to disagree with him. And, now fixing the "blunders" has become his lifelong goal.
Eight years ago, Muhammad Mohsin noticed what he says are mistakes on the Pakistani 100-rupee note. According to him, the note has misspelled the title of Muhammad Ali Jinnah. Moreover, Ziarat city in Balochistan was misidentified as being located in Quetta.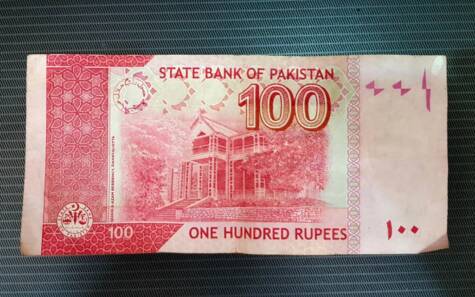 "There's a picture of the Ziarat residency [on the Rs100 note] … and it is written 'Quaid-e-Azam Residency, Ziarat-Quetta'," Mohsin told Arab News in a recent interview.
Ziarat city is located some 130 kilometers from Quetta. It is home to the famous Quaid-e-Azam Residency where Jinnah spent the last two months before his death.
"Ziarat doesn't fall within the geographical jurisdiction of Quetta. It is a separate district." Mohsin said the grammatical particle in Urdu – that links two words together – should be spelled in the Latin script as "i" instead of "e."
"Being a senior citizen, it is very painful for me that we don't know the correct spelling of Quaid-e-Azam," complained Mohsin.
Pakistan's English-language daily Dawn, founded by Jinnah, spells the founding father's name with an "i", Mohsin added. He pointed to Dawn's masthead which reads, "Founded by Quaid-i-Azam Mohammad Ali Jinnah."
State Bank of Pakistan disagrees with Mohsin
Arab News added, the Quaid-e-Azam Residency has appeared on the Rs100 note since 2006. At that time, the State Bank of Pakistan (SPB) had launched new designs for the Rs100 and Rs50 rupee banknotes.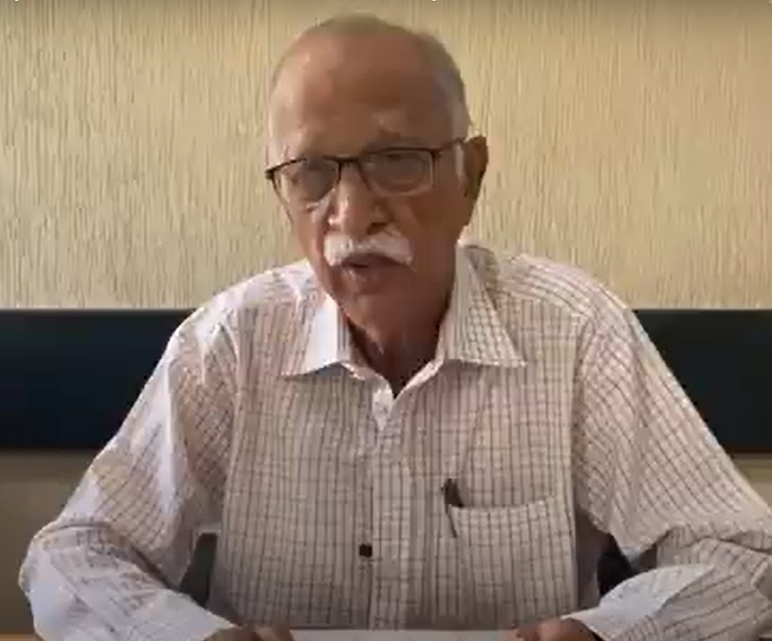 After 10 years, in 2016, Mohsin decided to write a letter to then central bank governor regarding the issue. However, Ashraf Mahmood Wathra never responded.
Mohsin then wrote a second letter to then finance minister Ishaq Dar, but he also never replied back.
Meanwhile, Mohsin never lost his hope and continued with his petitions. Result? No answers ever.
SPB told Arab News that Quaid-e-Azam was a compound word that in Urdu could be written with both "e" and "i." Chief spokesperson Abid Qamar pointed to instances where, like the Rs100 note, Jinnah's title was spelt with an "e". For instance, "Quaid-e-Azam University Act 1973 … Quaid-e-Azam page on pakistan.gov.pk; Quaid-e-Azam college of commerce, University of Peshawar."
Banknotes & pictres of national monuments
The spokesperson said the reverse side of banknotes carried pictures of national monuments. To place them in a geographical context, "their locations are identified specifically as well as generally with reference to the nearest city/town already known to the public."
"As most of such monuments are located in provincial or federal capitals their specific and general location converge at the same place. It sometimes creates an impression as if specific identification of the location is the policy in this area," Qamar said.
"Where such monuments are located in places other than provincial or federal capital, specific and general reference for identification of the location of the monument is the practice. For example, Rs20 carries the picture of the remains of Indus Valley Civilization. The geographic location of which has been specifically identifying Mohan Jo Daro, as well as generally by reference it to the nearest well-known town, Larkana."
"The word Ziarat is identifying a specific location of the residency. Whereas Quetta being the nearest well-known place, is providing the geographic context to the audience. The SBP practice of describing national monuments on its banknotes should be examined holistically rather than individually by isolating a single denomination."
What an interesting story! Did you know a guy actually visited and captured every monument displayed on Pakistani currency? Meanwhile, fraudsters gave Rs86,000 in fake notes to a poor goat vendor in Bakra Mandi last year. How wicked!
Story Credits: Arab News
What do you think of this story? Let us know in the comments section below.