The entire world was hooked to their television screens when Real Madrid went against Liverpool FC on this year's Champion League final. With both clubs having the biggest fan bases in the world, it was indeed a battlefield with a lot at stake for both sides.
What made this a bigger game for Liverpool was how they managed to beat their way to the top and of course, with the redefining season they had been having this year. The Golden Boot Winner, Mo Salah, also happened to be one of the top reasons why football fans all over the world, be it Egypt or England, were glued to their screens to see the final.
However, Things Took a 360 Degree Turn When Mo Salah Was Injured During the First Few Months of the Game
After a brutal tackle by Real Madrid's captain and defender Sergio Ramos, Mo Salah went down and suffered a shoulder injury.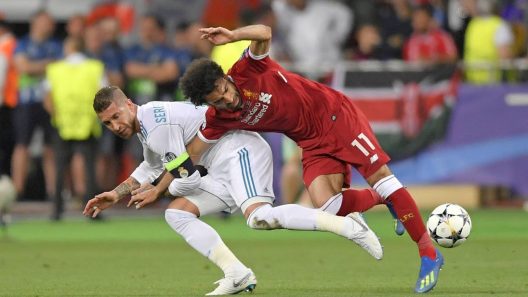 This broke hearts of football fans who were thrilled to see Salah make his way to the final after a much-deserving season.
While Salah Was Out Due to the Injury, An Islamic Preacher Believes That Allah Was Behind the Injury of Salah, Not Ramos!
Kuwaiti Islamic preacher Mubarak al Bathali said, "God punished him for eating before the game in Kiev against Real Madrid on Saturday,"
In addition to this, he said, "there was no excuse because jihadists fast despite being in a state of war and facing the enemy,"
He also invited Salah to repent by saying that the door of repentance is open. On the other hand, Salah already shared how he won't be fasting before the game as it won't be a fit option, which is why Salah abstained.
The media, on the other hand, didn't focus on Karim Benzema, Emre Can and Sadio Mane, the other Muslim players who played the final.
In addition to the game, Salah was also traveling, which makes it fine for him not to fast before the match. The Islamic preachers who claim this was a "punishment" from Allah are absolutely absurd!
Read Also: Here's Why Tonight's Champions' League Final Is The Most Important One In Years