It was a normal day for Dawood Siddique. He had a party at home and was busy making arrangements with his family. His father called him and asked to take a long iron rod to the roof of the house. Sadly, on that days, his life changed forever.
The iron rod in Siddique's hand overhead power lines, resulting in a loud explosion. Moreover, the shock was so severe that his body caught fire for a few moments and he lost consciousness. People around him picked him up and put him under the sand. As he regained consciousness, he could only say, "Get me out of here. Something is happening to my heart."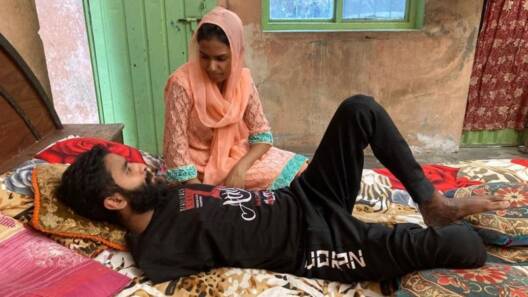 Siddiqui was bedridden in a ward at Jinnah Hospital in Lahore with white bandages wrapped around his body. His arms and one leg were amputated to save his life. The doctors said they could be reattached, however, they would not active again.
The incident took place in November last year. Now, he stays at his uncle's house. It was a few months before the devastating incident when Siddiqui met Sana Mushtaq. They were relatives.
Ever since he regained consciousness, he worried about what would happen with Mushtaq now. They talked for the first time at a house party, and don't even know when they fell in love. They used to meet and talk on the phone, however, their families had no idea.
'Will she accept me now,' he wondered
When she found out that the incident, she ran to the hospital with one of her cousins. However, Siddiqui had been shifted to Jinnah Hospital by then. After contacting his uncle, she found out about his whereabouts.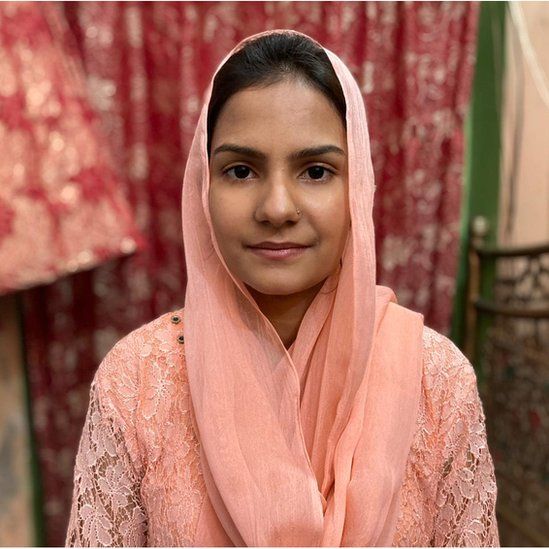 Mushtaq convinced her family and visited. Speaking to BBC's Umer Draz Nangiana, she revealed that she secretly went upstairs on her own and less than eight hours had passed since his operation.
"He had not yet regained consciousness or opened his eyes. His whole face was swollen. I whispered his name in his ear. He immediately opened his eyes. I said don't worry, I'm here. I will not leave you," she added.
The hurdles in the love story
Her father did not agree. "What are you going to do? He has no arms, no legs." he asked.
"I said I don't care. I have to support him." The family said, "Will you leave us all for one person?" Mushtaq replied, "I just want Dawood."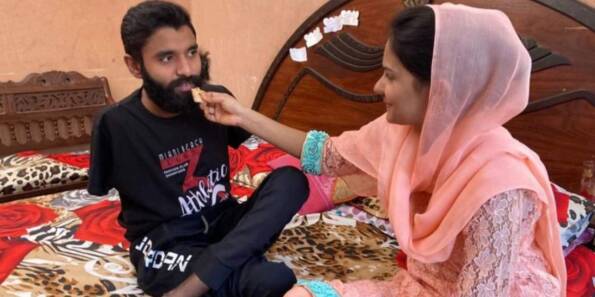 Meanwhile, Mushtaq's marriage was arranged elsewhere. Siddiqui also tried to explain to her that her family is right. However, she stood her ground. Mushtaq left home two weeks before the wedding and went to her aunt's house.
Later, the two got married in a small ceremony at Siddiqui's uncle's house. However, the bride's family did not attend.
"No one can do what Sana has done," Siddiqui says. "I appeal to philanthropists and the government to install my prosthetic arm and leg or let me run a business so that I can take care of my family."
Saying this, he bows his head and Mushtaq looks at him and says, "Dawood's arms and legs should be attached and he should just walk around me. I don't need anything else." Moral of the story: Fight for what you love!
Read More: Life Is Not Easy But 'Mitho & Mithi' Prove That True Love Can Overcome All Miseries
Story Courtesy: BBC Urdu
What do you think of this story? Let us know in the comments section below.