We all go through a struggle at some point in our lives. Sometimes, it's not so hard and only lasts for a little while. But sometimes, it's horribly tough and seems to last for an eternity. It's a part of life that can't be avoided. However, that doesn't mean you won't make it through. You can and you will.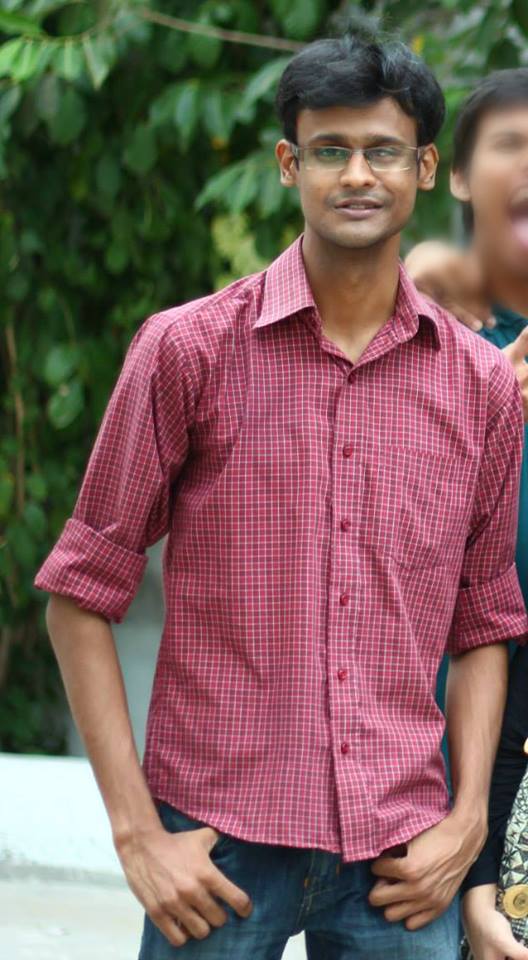 This is the story of Fahad Naseem, a man who didn't let any obstacles get in his way. He started from the bottom and is steadily working his way to the top.
He started event management in 2007 with an NGO called Karachi Youth Organization lead by the inspirational leader, Rabi-ur-Rehman. Fahad credits him for building his confidence as an individual and a sense of self-belief. Following that, as a student at Bahria University, he organized a series of successful events which received an overwhelming response thanks to the support of the Student Support Center which provided him with a platform. "This further made me believe that I could pursue this as a career," says Fahad.
So while he was completing his BBA, he finally decided to open his own company. Along with three other co-founders (who are currently at various positions in the company), he formed 'Orangehead Productions'.
When Orangehead was formed, the company was unable to get a single client the first year. "This lack of response and interest by potential clients made me realize that the company had no direction, no purpose and needed a few changes," said Fahad.
However, things got better
Luckily, Orangehead Productions managed to get their hands on a couple of events which lead into a make or break situation for them.
Now, Fahad's future as an entrepreneur was dependent on these clients. He had decided if these events worked out, he would continue pursuing his dream. Otherwise, he would opt for an office job in another industry which, according to him, was his biggest nightmare.
"Since I am also a musician, I used to hang around concerts in Karachi a lot and always noticed that people never paid enough attention to the stage and lights set up," said Fahad to Parhlo.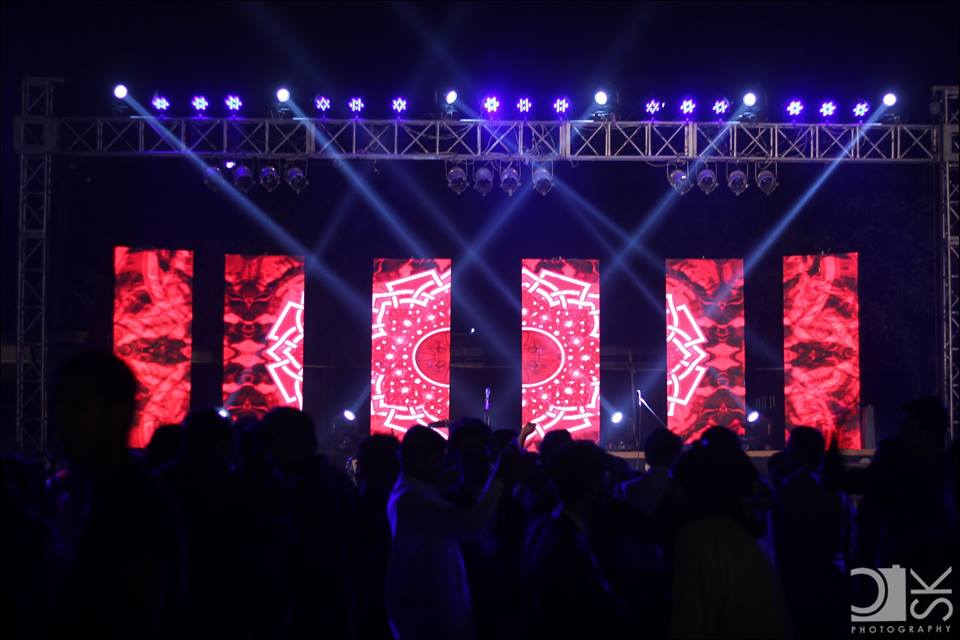 "To them, only the artist mattered. It made me want to experiment with that thought and with those two new clients I had, I decided to innovate my set ups with more focus on creative stage designs, something that had never been done before in Pakistan".

He designed two set ups with rare technical features, which were hard to get in Pakistan. He called one 'Digital Hysteria' and the other, 'X Machine'. These were the first two branded setups in the history of Karachi's Event Management industry.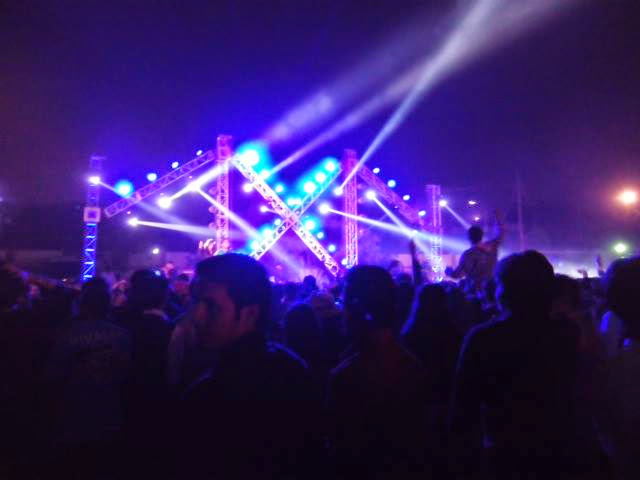 He pitched the same idea to the corporate sector and received a positive response within three days.
"They way that events worked in Karachi, the client always told the vendor how to go about the sound, lights and that too, very unprofessionally. Like 'Ispay chaar lights aise laga den, pillars aise lagaden, screen aise lagaden'. To eliminate this ambiguity and unprofessionalism, I created custom set ups and branded them under Orangehead's name so the client could simply tell me they need Digital Hysteria."

Thanks to this revolutionary step of branding stage set ups, Fahad got an excellent response from the corporate sector and his sales went up 3 times.
"Alhumdulillah, now we have five branded setups and the next one is set to launch in November. At the moment, it's just the beginning of an era that will revolutionize the stage design and set up industry and our future ambition is to lead this revolution."

Fahad's dream as a CEO is to put together the most unbelievable branded Orangehead set ups for concerts, corporate events, and BTLs throughout Pakistan and have the kind of identity that once you'd looked at the stage, you'd know it's Orangehead.
Fahad's Obstacles
"I had absolutely zero resources to start off with and the couple of bucks I had, those I generated through a couple of jobs I did while I was studying."

Whichever company he went to, they'd always ask him for legal documents and legal registrations. As a new startup, Fahad had none of them so the companies always rejected his offers. To even get these legal docs done, he needed financial resources.
"These companies would never take me seriously due to my age. They'd think I'm an amateur and bacha samajh k serious nahi lete thay. It took me a lot of time to eliminate the age factor."
His family was used to a normal routine job with fixed hours of 9 to 5 pm so it took them time to accept the difficulties that lie in the path of an entrepreneur. However, they got supportive and encouraging when Fahad started getting results.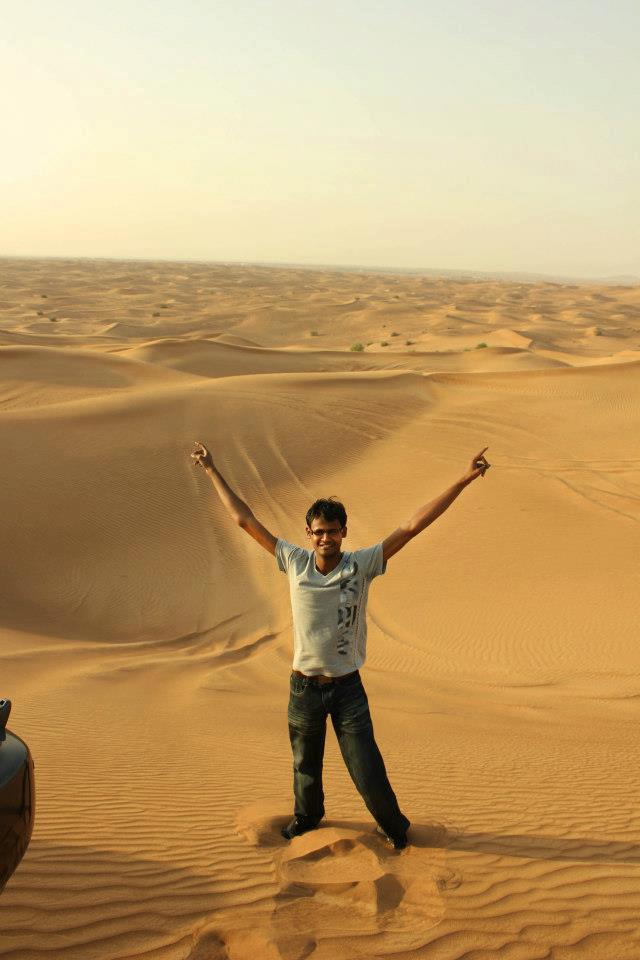 "It is true, that nothing is possible if you don't have your family and a few close friends by your side. So I'd just like to thank Azeem Ibrahim, Husnain Abbas, Obaid Nasim and Mohsin Bukhari for contributing to this journey of Orangehead Productions."