You are not a proper desi unless you have experienced Jinns and Bhoots once in your life and you haven't shared the incident with your friends and family 1000 times.
Horror Hollywood Movies, Eh What?!?
When it comes to our desi stories related to jinns, be it Hollywood horror movies or Indian horror dramas, nothing beats what happens to us in reality. Same happened to this guy from Islamabad who illustrated his story on Twitter and more than scared, we were all bursting into laughter.
Note: The name of the guy has been removed from the tweets as per his choice.  
So It Starts With This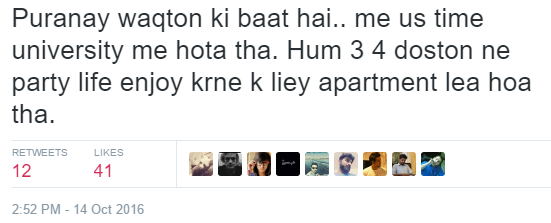 The Point Where He Realized There Is Extra Company In His Apartment

And Here's How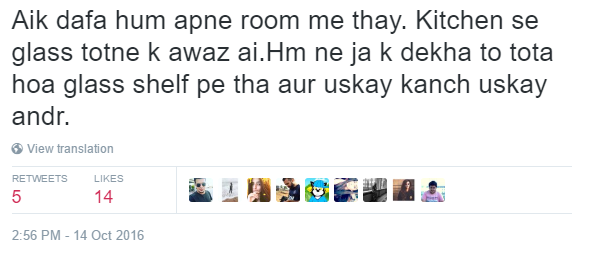 Jinn Got High, Bro

But Our Brotherly Jinns Didn't Like "The Stuff" That Day

This Is What Happened Next


Wait For It…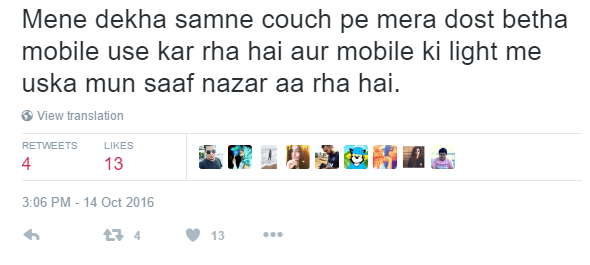 Oh.My.God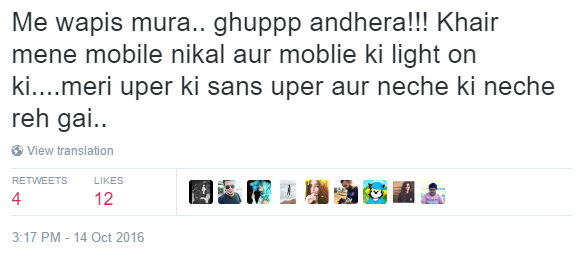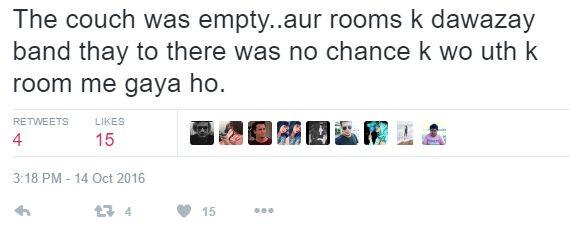 Pack Hogai, Bhai!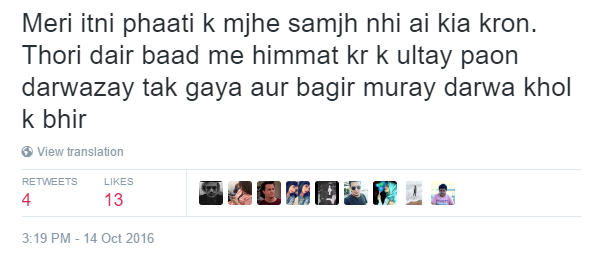 Here's A Twist


Ghost Nae Jaddu Ki Jhappi De Dee
Anyway,


And They Lived Happily Together With The Jinns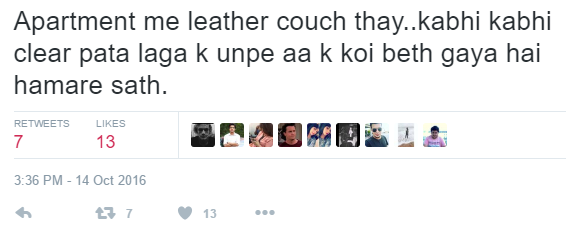 What Sweet Jinns, Yaar

I am surprised how these boys had the courage to live and spend time in that apartment with their invisible friends.
Keeping that aside, it sure seems that the boys had a lot of fun and made new friends. And no, ye high hone ki waja sae bikul nahi hua tha.