Hailing from Lyari, the 19-year-old Razia Banu is all set to enter the professional world of boxing just like her mother, Haleema. After watching the funeral of American boxing icon Muhammad Ali, Razia was left inspired and that's when she decided to put on boxing gloves and make a career in boxing like her mother.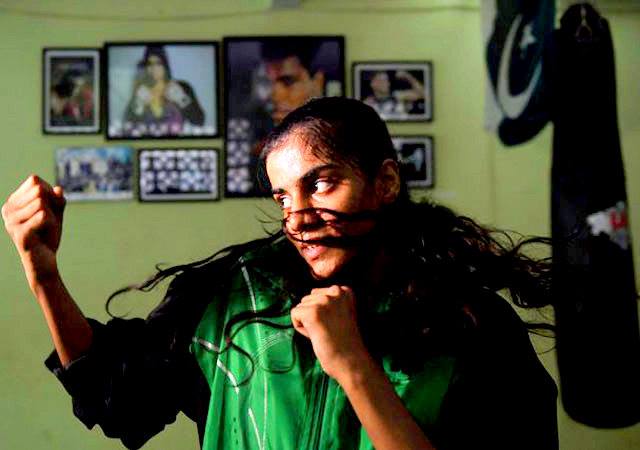 Like most of the struggles women in Pakistan face, Razias' journey so far isn't an easy one.  She went to her mother to get permission for getting enrolled into a professional female boxing club that started last year, which also happens to be the first and only boxing training club for women in Pakistan.
Her mother, Haleema Abdul, was worried about her daughters' request and decision as she was coping with financial issues, given her husband died five years ago. As a widow, she had no money to even pay for the school fee of her children. As a supportive mother, she agreed and allowed Razia to follow her dream and get the groove on.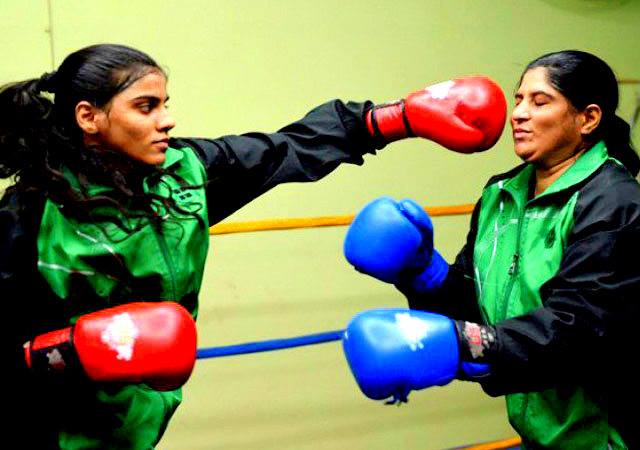 After dealing with financial issues, Razia was left with another struggle she had to fight. This battle was with the deep conservative atmosphere where she was living. Living and surviving in the controversial area of Karachi known as Lyari, it wasn't a common norm for women to wear boxing gloves and fight in rings. However, Razia was more than that. Her passion didn't stop at this point.
Razia is now a girl with the 'reach-the-stars' attitude and she wants to become a professional boxer to represent Pakistan on international forums.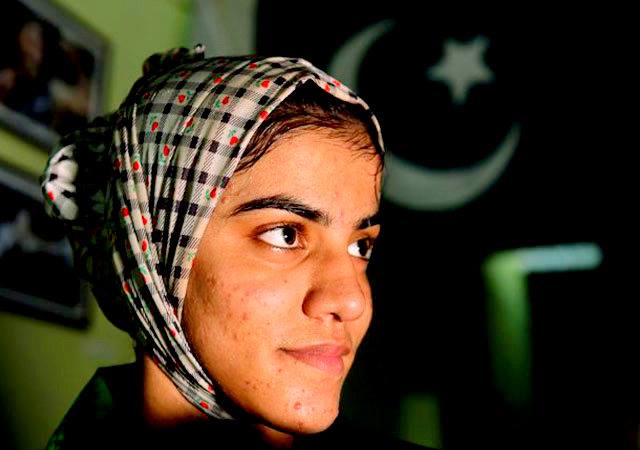 Everyday, she leaves her home early, works as a receptionist, studies at a college in the afternoon and when dusk hits the town, she gets her gloves on and practices at the boxing club.  There, she skip ropes and punch bags until she sweats to the core and drills like there is no tomorrow.
And when asked about her wish, Razia commented:
"I wish to box in the Olympics – and not just participate, but to win the gold," she said with her eyes sparkling with lust of achieving her dreams. "I will keep striving for my goals. The hard work does not go waste."
More power to you, Razia. Hope you shine bright and reach your dream one day.