A video recently emerged on Twitter showing a young boy channeling his frustration into a song. The Punjabi lyrics may come off as funny at first, but they contain real and raw anger on behalf of the poor.
The viral video shows a young boy offering a powerful message to Prime Minister Imran Khan at Lahore's Minar-e-Pakistan.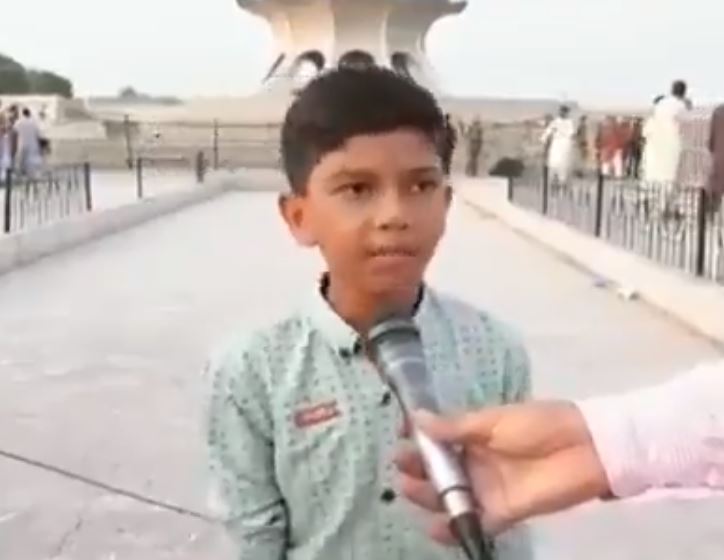 From "Yeh banda qasai hai [This man is a butcher]" to "Banya firda hai kaptaan, yeh shaitaan da bhai hai [He roams around like a captain but is actually devil's brother]" – the boy's satirical take on Pakistan Tehreek-e-Insaf's (PTI) song 'Tabdeeli Aayi Re' is filled with his anguish towards PM Khan.
The boy expresses his frustration with the ruling government by citing the constant struggle people face with rising inflation in the short video. Following PM Khan's comparison with a 'choro ka sardar' [chief of thieves], the kid criticizes the 'tabdeeli' [change in power] that turned the former cricketer into the most powerful figure in the country.
He continued by calling the premier an 'elder brother' to Punjab Minister Abdul Aleem Khan and a 'younger brother' to PTI leader Jahangir Khan Tareen.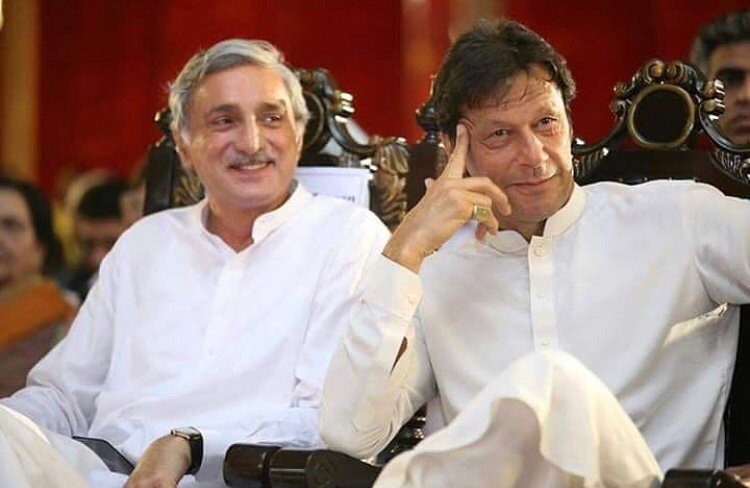 Before the COVID-19 pandemic, Pakistan was going through a sugar and wheat crisis. The PTI government failed to tackle the problem and hold culprits answerable.
The FIA report on the sugar crisis stated three people as the main beneficiaries of the crisis, including PM Khan's go-to man Jahangir Tareen. He was reportedly involved in the sugar scandal. Hence, the kid calling Tareen a 'cheeni chor' [sugar thief] comes as no surprise.
Have a look at it!
Who is this kid?
As the video made round on Twitter, activist Ammar Ali Jan identified the boy as Ali Haider. "His father, Amir, is part of our organization (HKM) from Chungi Amar Siddhu, Lahore," he wrote. "The family is struggling to pay rents and afford Ali's education since Amir bhai lost his job 2 yrs ago. Behind the comic lyrics, there is genuine, raw anger of the poor."
It did not take long for the Lahori boy to become viral, with Twitter users gushing over his melodious performance.
More so, Taumur Rahman, the lead guitarist from Pakistani band 'Laal,' asked Ammar Ali Jan for the kid's contact so he could record him with his band and pay him. Not only that but he also offered to financially help his family.
Ammar, please send me their contact. I can record him with my band Laal and pay him for the recording. It will also financially help his family.

— Taimur Rahman (@Taimur_Laal) September 25, 2021
The band Laal sings socialist and progressive political songs, especially poems by leftist Urdu poets such as Faiz Ahmed Faiz and Habib Jalib. It would be wonderful if the boy could sing with the band.
Since coming in power in 2018, several events have only eroded the hope that PM Khan had evoked a few years ago of transforming Pakistan.
What do you think of this story? Let us know in the comments section below.