Saudi Arabia is considered as the true land of Islam as Makkah and Madina Munawarah, the two holiest places for every Muslim are located there. It has been seen that Arabs of Saudi Arabia consider themselves superior to other Muslims, they also claim that they are the direct descendants of Hazrat Muhammad (PBUH). Last year, Crown Prince and ex-Defense Minister of KSA, Prince Muhammad Bin Salman has made a controversial statement in which he humiliated Muslims of Pakistan and India.
A renowned Pakistani journalist, Tanveer Arain, shared a letter of Prince Salman from his Twitter account in which he referred Pakistanis as the slaves of Arabs. Late King Abdullah of Saudi Arabia made a similar statement. He said that "Indian & Pakistani Muslims grow beards to look good like us, but they look like they've come straight from the forest."
Pakistani are our slaves : Saudi Defence Minister. pic.twitter.com/a2fdko8aoN

— Tanveer Arain (@tanvirarain) June 10, 2017
Unfortunately, this thinking in Arabs of Saudi Arabia still prevails. A few days ago, a video went viral on social media in which an Arab guy is sitting with a Pakistani guy in a car. It seems that they are somewhere in Dubai. The video is a compilation of Snapchat stories, it has been seen in the start of the video that the Arab guy introduced Pakistani guy and then all of a sudden, he said something in Arabic after which a camel put his head in the car and started eating the food that the Arab guy was offering to it. The Pakistani guy is seen pleading him to stop but the Arab guy, and his other fellows in the car are enjoying the whole situation.
See the complete video here.
A Facebook page shared the video with the caption of 'It was prank only' after which people started bashing the Arab guy for intentionally mistreating poor Pakistani.
Allah Is Watching!

What Do You Say?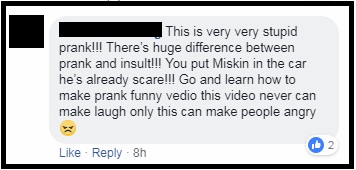 Sad Reality!

True That!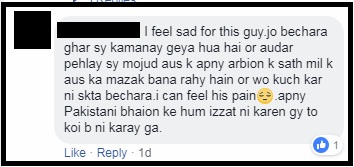 Jazbati Ya Haqeeqat Pasand?

What do you guys say? Do Arab people really mistreat Pakistanis  or it is just an assumption?