Today we are going to take a personal look at the bands who we never knew about, the talent that remained unseen for years until brought up by Pepsi Battle of the Bands. Every week we see the bands performing their hearts out and now it's time to take a closer look at their lives, their journeys and what makes them rock the stage week in, week out.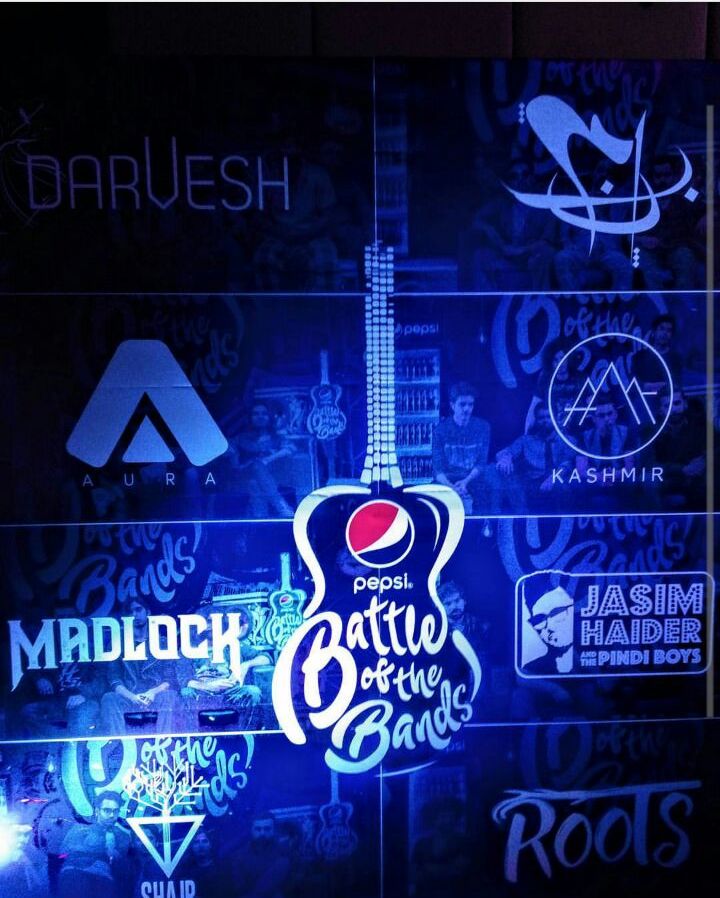 Let's start with the band that managed to win everyone's hearts with their amazing performances
1. Jasim and the Pindi Boys have totally given "Pindi boys" a new meaning
Pindi boys may still be a cultural pun but how Jasim Haider and the Pindi Boys have redefined the notion of it, giving it a new style and projecting it in a fun and positive way is worth a mention. They always surprise the audience with their magical performance.
2. Their style is half the reason why we love them on stage
They are a unique bunch in Pepsi Battle of the Bands. Their stage presence is killer! The creativity, style and the uplifting beats create an impulse of amusement that might take a long time to grow on you but remains very enjoyable about this group.
3. Did you know? Jasim can shuffle between vocals, harmonicas, drum kicks and acoustic tunes all during a performance
What can this guy not do? Here he talks about how Pindi boys came into being, and shows us a teaser of his magic:
4. Badnaam is a refined reflection of underground bands Pakistan is known for
Talk about a complete and well-integrated bunch, Badnaam is your answer.
5. The front man of Badnaam is one man capable of many things
Ahmed Jilani rules the art of synching vocals with the bass tune. The way he pulls off creative rifts with his vocals before the mic and lets those fingers pull strings; all that serves for the reason why he's the powerhouse of the group. Treat for the eyes, music to ears… this man is the biggest strength of the group.
6. Roots have been given a new life as soon as their vocalist pulled off falsettos
That once advice by Meesha Shafi totally changed the game for this bands. Kudos to them for cashing it out! This ultra talented band is famous for having unique vocals and fusion of music.
7. Daud Ramay's (Roots' drummer) catchy beats that roar on stage
Now, let's talk about the contestants who have been the life of Pepsi Battle of the Bands since day 1
8. The powerhouse Vais Khan and Usman Siddiqui
Vais' guitar solos are arguably a much sought-after part in every performance by Kashmir. He's Jon Snow from his hair and Slash from the way he pulls those strings. Whereas the bassist, he's behind that bass work we go gaga about every time Kashmir performs. It's interesting how the best renditions and original records are built around the bass tunes by Usman, which have been integral in the success of Kashmir. Here they are stunning us all once again:
9. Kashmir is diverse beyond imagination
There's so much diversity in this group that the members aren't only capable of a particular genre. Jazz, Alternative Rock, Indie, Classic – each member has a knack for these genres. The way Bilal can pull off falsettos speaks volume about it.
Now the question: how did they all do in Episode 5?
We had to say goodbye to one band this week. It was a tough call since each band pulled off spectacular performances as they all seemed fighting for the gap.
Sadly, in this episode, we bid farewell to Jasim and the Pindi boys whose memorable run came to an end in Pepsi Battle of the Bands.
You can catch all the exciting performances in the episode below and if you're a fan of Zeb Bangash, you don't want to miss this one!
Congratulations to Kashmir, Badnaam and Roots. They are our top 3 and we shall see next week what mayhem they create on stage. All the best, guys!