"Wow – did you just kick a ball?" – Probably one of the most heard statements by guys when I started playing football. Jeez men had given their level of excitement and shock, it felt like I've given birth to a chicken.
I admit there was a time when women were confused and had no idea about football. My grandmother once asked me, "Why do you keep watching these men running after a ball?" and then I realized that football is more than a sport, even for girls.
So, what proves that women know about football and love watching/playing it?
It is not Just Thighs
Not too long ago, a Saudi cleric issued a fatwa saying women watch football only because they want to see the thighs of men. Of course, who doesn't love thigh pieces?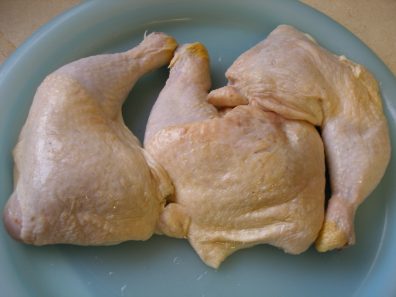 Source: Livestrong.com
Anyways, no, it is not about thighs. Had the cleric said muscles and abs, I would've understood (if I were 15 years old, that is) but thighs? What? Legs? No, just no.
We Know a lot More than Ronaldo or Beckham or any Hot Player
Just like men, there are women who enjoy watching the sport rather than JUST watching it for the looks of a player. Sure, the cuter or hotter the player, the better the package.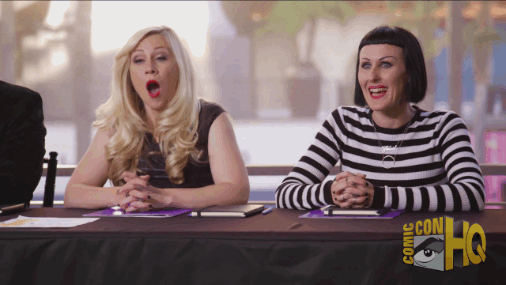 Source: www.giphy.com
 But none of that matters when you support your favorite football team with utmost loyalty. And women are very loyal.
Offside Rule Joke is Old Now
There might have been times when women weren't aware of the offside rule, but guys, are we still living in the 1900s?
Yeah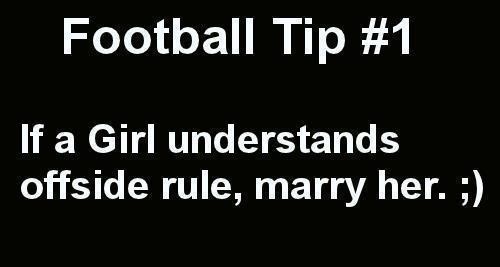 Source: Quotesgram.com
 Yeah, now this can be considered.
Maybe Sometimes We Know More than Men

Source: www.facebook.com
Burn.
Get Over Kitchen Jokes!! PLEASE.
Just like men can watch desi dramas and soaps and cheesy/corny English series, women can watch football as well. There is no encyclopedia in the world which states football is only for men – it's for everyone – just like anyone can go to the kitchen and make a sandwich.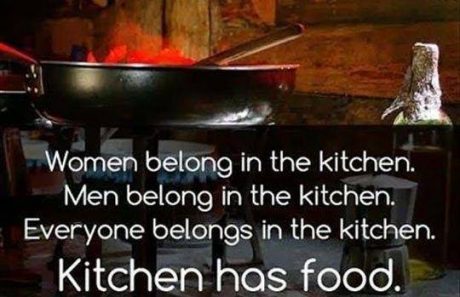 Source: www.diaryofapoleaddict.com
I am one of the admins of Pakistan's first ever Official Manchester United Fan Club and I feel extremely honored — not because of the status the club has in our country, but because of my love and passion for this sport.
Stop judging, guys. Let's just enjoy this lovely game.