Bilawal Bhutto Zardari, a noteworthy name in the political spectrum of Pakistan. Everyone knows he is the son of late Benazir Bhutto and Asif Ali Zardari. The magnitude of his parents' popularity and status has put Bilawal in an important position. Afterall, big family, big name.
So many expectations entail in the prospect of Bilawal being a political candidate.
If you are about to vote for him in the general elections of 2018, you need to keep the following things in mind:
1. Bilawal is able to pull off a good show before the media
Recently during the World Economic Forum, the PPP Chairman tackled a serious question about the trouble India-Pakistan relationship.  Speaking to India Today, he pulled off a great show, maintained his cool and did not flinch when the media tried to trigger.
He shared a glimpse of his political leanings and an insight of the political strategy of PPP. He also tackled the question of being bullied by people, especially about when people call him "Baby Bhutto".
2. He is not ignorant about the issues of "today"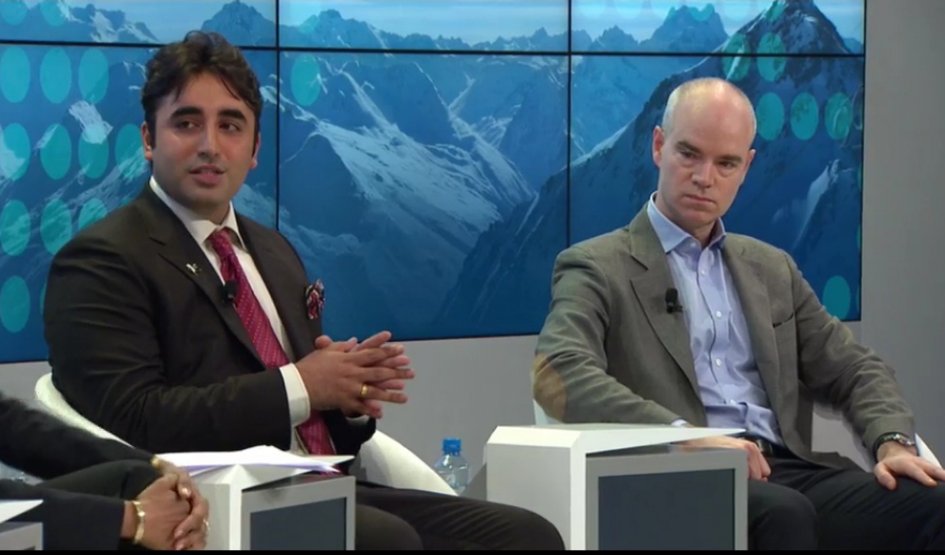 Bilawal knows the prevailing issues of today. He is not ignorant about the problems that normally politicians seem to ignore. About the problem of fake news, he reportedly said:
"When fake news is disseminated in Pakistan it can have major issues – the point is to have the media come through as transparent as it can. Coming from a fragile democracy attacking and demonizing the media can have adverse effects."
3. Bilawal knows the art of remaining politically correct
His responses to the Indian journalist were on point. He won many people over from his clever responses. He dodged and navigated questions about terrorism, touched on the Kashmir issue with a finesse that led him not to offend people and fostered a concern of having the utmost concern for the common Pakistani.
4. He has made a lot of promises for people
From roti, kapra aur makaan, to ebola outbreaks and what not…
5. He is actively campaigning in areas where his audience lies
Chairman #PPP @BBhuttoZardari submits nomination papers from NA-246 #Karachi South for upcoming general election. #GE2018 pic.twitter.com/e6zChJEQmo

— PPP (@MediaCellPPP) June 7, 2018
Karachi is his home and there's a large vote bank in Karachi. In Lyari, he recently campaigned and won a massive support of inhabitants.
6. Bilwal Bhutto is educated, well educated and this is why it matters
The abduction of Gul Bukhari & assault of Assad Kharral are unacceptable attacks on freedom of expression. These attacks must be investigated and those responsible held accountable. Censored Democracy na manzoor.

— BilawalBhuttoZardari (@BBhuttoZardari) June 6, 2018
It matters to the point that he has the know-how of many subjects. He knows how to be politically correct, he knows the sentiments of people and he is quite liberal in his stance when it comes to social issues. Bilawal is also open-minded, tolerant and campaigns for equal rights and lays stress on zero compromises on human rights.
Would you vote for Bilawal Bhutto?