If it is not thought-provoking then it is not real art. The best art is what makes you think, surge curiosity in you and basically, compels you to find a hard time swallowing the intricate details in reality. Artists have always eyed this particular benchmark in their work.
Art has many forms. It can be portrayed in almost anything as long as it takes you to a world of imagination where you are lost in the intricate details and subtlety. You must know about SFX art, it is that very thing you find hard to perceive as real or not. Such is the work of SFX artists, they simply leave no shred of reality depicting in their work.
Whether it be SFX artwork that portrays maim and mutilation or alike, it really makes you wonder how the mind and talent behind it could comprehend such standards exactly.
Pakistanis are not behind in this regard. We have many SFX artists whose work would inspire you. We found a number of recognized SFX artists who do a commendable job that certainly forces you to pause and ponder.
Meet Rija Kashif Sheikh, a student of the National College of Arts (NCA), Lahore. These are not injuries on her face, this is her artwork.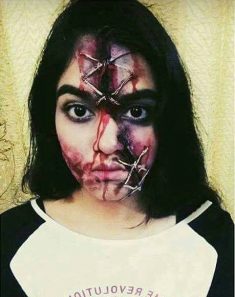 Check out her SFX work, the intriguing deformation in her face..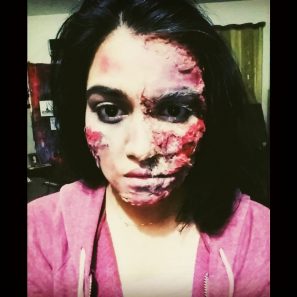 DAYUM, how real does that gunshot wound look?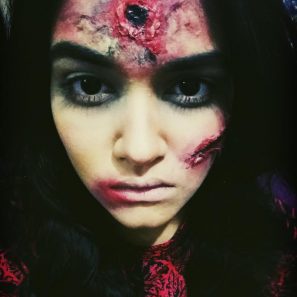 This seems absolutely insane!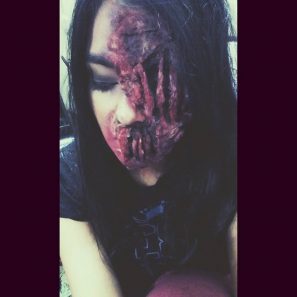 Take a moment and think how Rija managed to do that…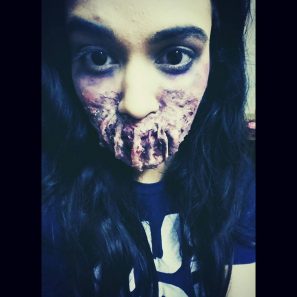 Danial Shahzad, another SFX artist who knows how to kill it!
RUN FOR YOUR LIVES!
Not a scene from The Walking Dead but my word, how close is this? It surely beats CGI animation.
Remember the torturous scenes from the film Moor and the action movie, Operation 021? Well, Danial was the mind behind it all.
There is beauty within destruction – if you realize that, you will realize the work standards of SFX artist Muhammad Ali!
…….
Just Ali doing Ali things…
Talk about brevity in SFX, this lady's work is not all about desecration but rather a blend of benevolence and damage. Neha Karim Ullah knows the value of precision within it.
*GASPS*
WHAT EVEN… HOW ON EARTH?
Okay, that was pretty overwhelming. People are so brilliant! Gruesome details are necessary for an SFX artist to get recognized, and my word, the lot we have is extremely talented!