If you asked a random person on the street what football is, they'd tell you it's a sport. They'll say it has two teams, each with their own set of players and the point of the game is to kick the ball to get it to the other side of the field and make sure it lands in the goal. They aren't wrong. But that's only one of the many ways you can play the sport or with a football itself. Another very popular form is freestyle football.
Freestyle football is a niche entertainment form less known to most people. Most freestyle footballers are struggling to get attention for their talent and skills. The youth are the main followers of this trend and no surprise, djuice Pakistan which keeps trying to connect with the youth, partnered with Red Bull to give this talent a platform to showcase their skills. This step was taken by the brand especially for enabling the youth to embrace their talent and make the most of it.
It looks like this:
In the campaign from the above video, djuice Presents Red Bull Street Style 2016. It aimed to encourage young freestyle footballers to come forward and show off their moves via the internet. The shortlisted finalists from Karachi, Lahore and Islamabad got a chance to perform at the nationwide finals held at Islamabad. After very competitive and thrilling rounds between the finalists, Jawad Blunt from Lahore emerged as the winner and will get to perform in England at the World Street Style Competition 2016.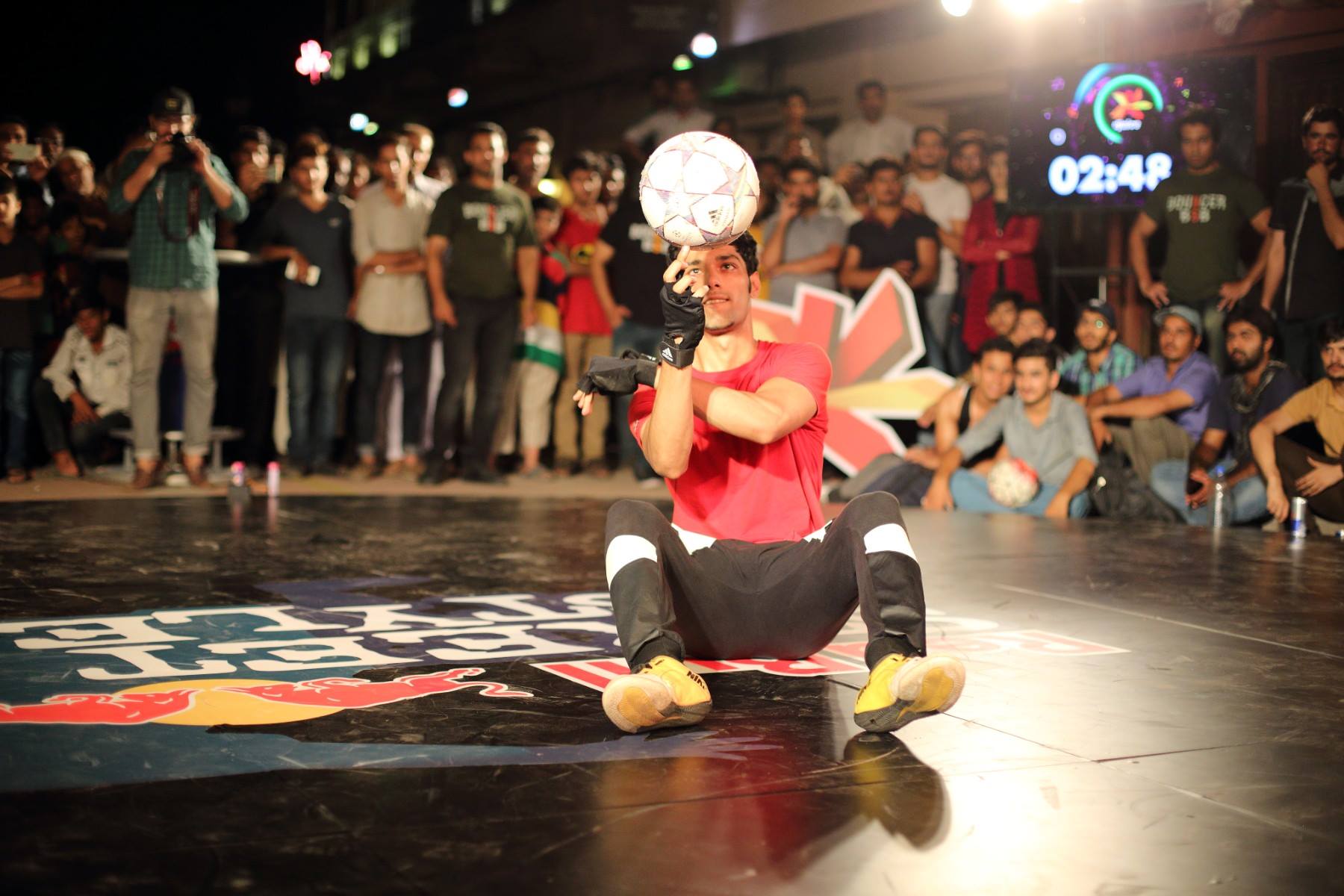 djuice Pakistan is Pakistan's only youth-centered telco brand. It aims to provide the best internet to the youth of the country which would enable them to experience all the opportunities that the internet can provide. Its philosophy is centred around "Online Freedom" which stems from the company's mission of providing internet for all.
This form of football has a surprisingly huge fanbase in Pakistan. There are a lot more freestyle footballers than you think there would be and there are several official events where these people can show off their skills.
Here are some of the footballers that are making Pakistan proud by showcasing their talents!
1. Usman Tareen
With his great freestyle skills, Usman represented Pakistan at an international level in Italy at the Street Style World Finals 2012. He was the sole Pakistani representative and by reacching the finals, he made our country proud!
2. Nauraiz Naveed
This 14-year-old with a passion much bigger and stronger than himself is out to conquer the freestyle football world with his talent and dedication. Purely self-trained and on the way to greatness., he just needs the perfect opportunity to become one of the best success stories the world has ever seen!
3. Hashim Ali
Currently in medical school, this football freestyler has pure talent which he will use to make this country proud one day!
4. Rehan Munir
His freestyle videos on YouTube have combined views of over 65,000. He's the one that started the trend of freestyle in Pakistan. That in itself shows his exemplary skill and talent!
Freestyle is both sport plus a creative form of self-expression. It is definitely a niche form of entertainment yet our talented youth ofPakistan can exhibit the freestyle skills at an international level. However, only talents such as mainstream sports, academic skills etc have usually made it to the news. For this very reason, djuice Pakistan and Redbull wanted to bring to the limelight this hidden talent and give them this opportunity and platform to shine internationally.
The brand has consistently been coming up with campaigns aimed at harnessing the youth's potential particularly in neglected fields such as apportunity (for young app developers). This ties in with their brand promise of Online Freedom which encourages the youth to own up to who they are and make the most of their talent and skills by  expressing themselves using the internet.
Disclaimer*: These videos and details are the responsibility of the publisher. djuice Pakistan is not responsible for any possible legal liability that may arise from this.