Disclaimer: the amount of cuties and hotties in this post may give you a heart attack. Not even kidding.
Weight loss is never easy – regardless of what the cause behind weight gain is, it is always difficult for a person to deal with this discouraging issue.
One might face low self-esteem, while others may face inauspicious statements from our society – where men are perfect when they have a "muscular body built" and women are perfect when they are "fair and slim."
ANYWAYS, THIS ISN'T THE POINT
Contrary to the popular belief, which is the imposition of our society to reduce weight for better "rishtas", there are many people who go through the entire process of weight loss for their own benefit. Now this is exactly what the reason should be – YOUR mental satisfaction.
Being more than the required BMI of a particular age and height of an individual is not just a weight problem, but may also lead to a number of health issues at early or later years.
After losing weight, a number of people (including myself)  experienced a change in lifestyle. From removing/reducing junk food to regular cardio, the benefits of losing weight cannot be explained in words – it is a feeling that can only be witnessed.
Having all of this said, here are some Pakistanis who prove how weight loss can change the entire appearance and lifestyle of someone:
Osama Bin Liaqat Mir
Twitter Handle: @oblmir
While Osama may call himself an expert in surgical strikes (refer to his Twitter account), he is definitely a treat to watch, especially after his weight loss. *wink*
Azmar Khan Khattak
Twitter Handle: @AzmarKhan
Azmar's transformation has inspired a number of people on social media. Given he had asthma, Azmar has been working out from the past 5 years and we wish he would never stop…
Ladies, if this cutie has won your heart, you need to see another one now:
5 Years Apart – From Karachi to Dallas!
Azmar and his friend Taha are the perfect examples of "gym buddies" and "BFF goals"
Lads are slayin' it and we are not even done yet.
Here comes one of my favorite ones:
Mahnoor Sheikh
Twitter Handle: @MahnoorSheikh
Mahnoor has done the impossible. Hard to believe it is the same person, right?
An absolute beauty. *Afreen Afreen*
Ahmed Tariq
Twitter Handle: @MrCrunchyMan
According to Ahmed, "A cure to any depression is hitting the gym"
Who knew treating depression can give us such a hottie..
Sidra Aziz
Twitter Handle: @NamkeenJalebi
If you think losing weight is impossible, take a look at the transformation Sidra has conquered. Absolutely astonishing!
There is no such thing as "excuse", guys.
Fahad
Twitter Handle: @WhatTheFahd
Those dollay tho.
Shiza Asif
Twitter Handle: @ShizzAsif
It is true when they say – "weight loss gives birth to an entirely new person" and Shiza is one of the best examples of this statement.
Muhammad Wajahat Khan Niazi
Twitter Handle: @TheValhalla
Same shirt, new person. New face structure. New everything.
Ali Rashid
I can't even………
Bashaar
Twitter Handle: @BashaarIsLazy
No, Bashaar is not lazy anymore..
Here's another picture of Bashaar you might want to see:
Zuhair
Twitter Handle: @BipolarBhaijaan
Here's another inspiration you need to look at. Great work, Zuhair!
I Don't Know Who You Are, But I Will Find You And Congratulate You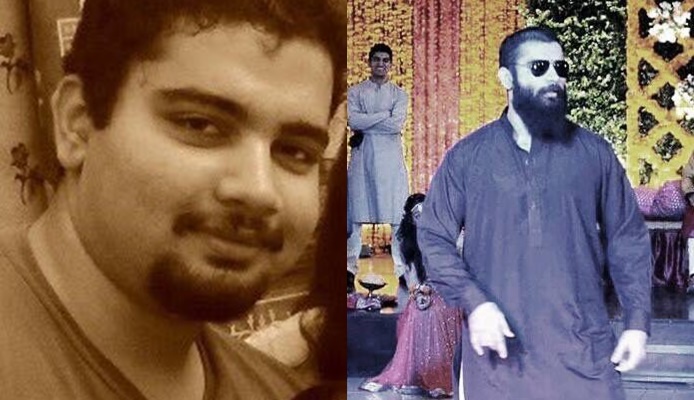 Yep, I have no idea who this guy is but he deserves being mentioned in this post, doesn't he?
Muhammad Shahrukh Raza
Twitter handle: @shaoo19
And then there is Shahrukh who has shown that an amazing transformation is just a solid dedication away. It is insane how amazing the metamorphosis has been. He is a definite inspiration to us all.
And last but DEFINITELY not the least….
*Drum Rolls*
Soha Naveed (Myself, heh)
Twitter Handle: @SohaTazz
Yep, coming from someone who experienced weight loss herself, I know for a fact that when you put your mind in something you are passionate about, nothing can stop you.
Now hit that gym and get in some shape – not because you want to please the society, but because it will give you the peace of mind you have yet to experience.
More power to you!