Disclaimer*: The articles shared under 'Your Voice' section are sent to us by contributors and we neither confirm nor deny the authenticity of any facts stated below. Parhlo will not be liable for any false, inaccurate, inappropriate or incomplete information presented on the website. Read our disclaimer.
On Saturday, 6th May 2017, students of Sindh Medical College, as a part of their student-run organization Patients Helping Hands (PHH) collaborated with the team of Apna Dastarkhwan to distribute eatables among the children admitted to the National Institute of Child Health (NICH).
These medical students went all the way from SMC to NICH in this staggering heat, despite many being on their semester breaks, and turned up to spread smiles among the kids and their parents. The patients admitted travel all the way from long distances to get their children treated at NICH.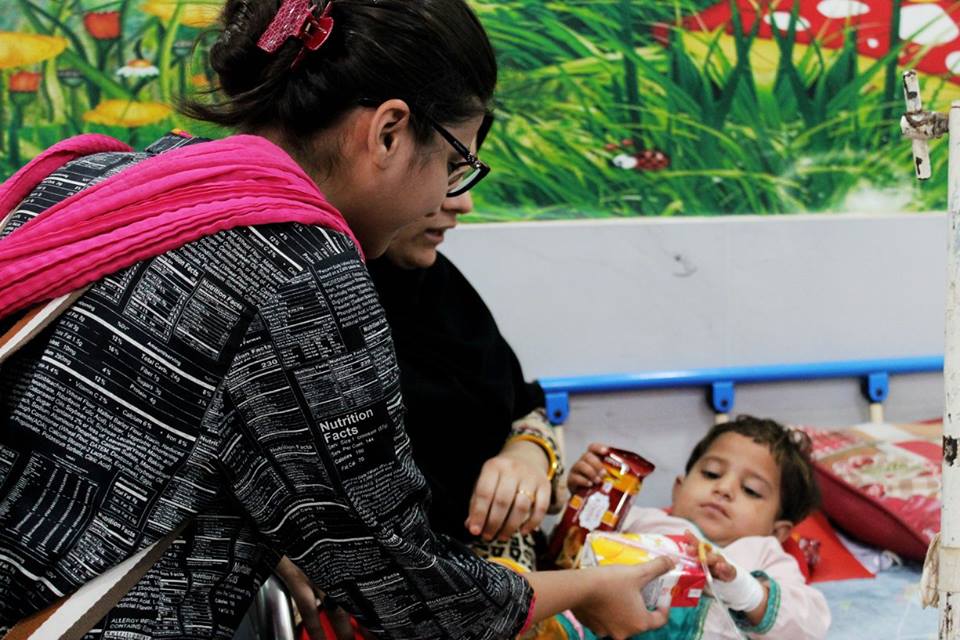 This is just one of the many examples of how these medical students have been spreading smiles on peoples' faces, trying to give back to this society, as a part of PHH. Patients Helping Hands is a student-run organization which was established by the students themselves back in 2011, keeping in view the shabby conditions of Jinnah Hospital, Karachi.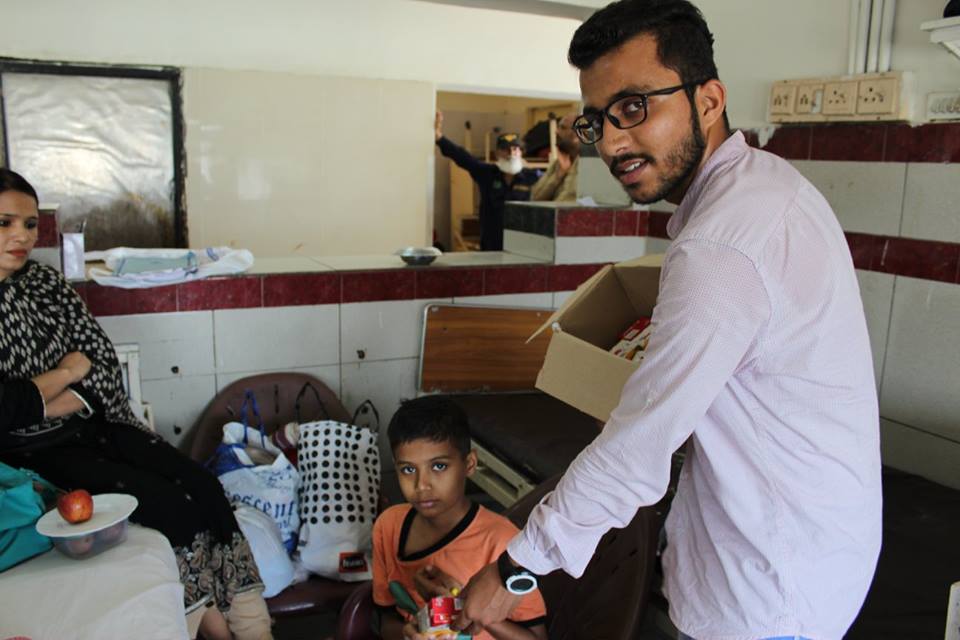 While the doctors had amazing knowledge, skills and potential to care for the patients, these students saw that the lack of resources prevented them from providing a standard level of medical treatment. These medical students realized that everyone deserves good healthcare, regardless of their financial & socioeconomic status and thus PHH came into being.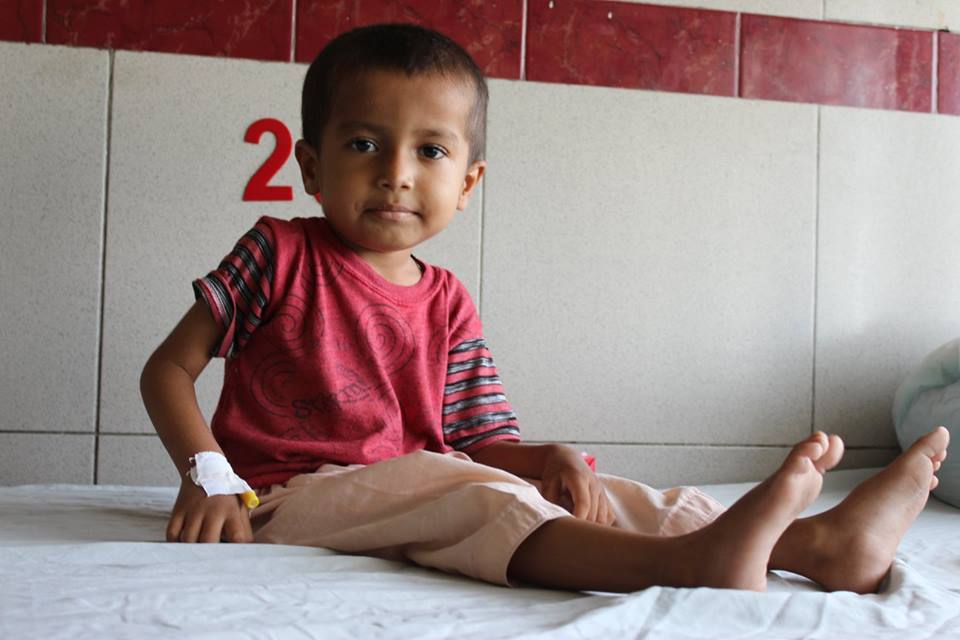 In the last five years, what started with a small drug bank that provided free medicines to the patients at NICH, PHH grew with the help of its very dedicated and passionate volunteers. Up till now, PHH has established more drug banks in its Medical (M7) and the Gynecology/Obstetrics ward, constructed 2 main HDUs, 1 surgical ICU and renovated the main surgical ICU of JPMC at the level of the finest tertiary care hospitals.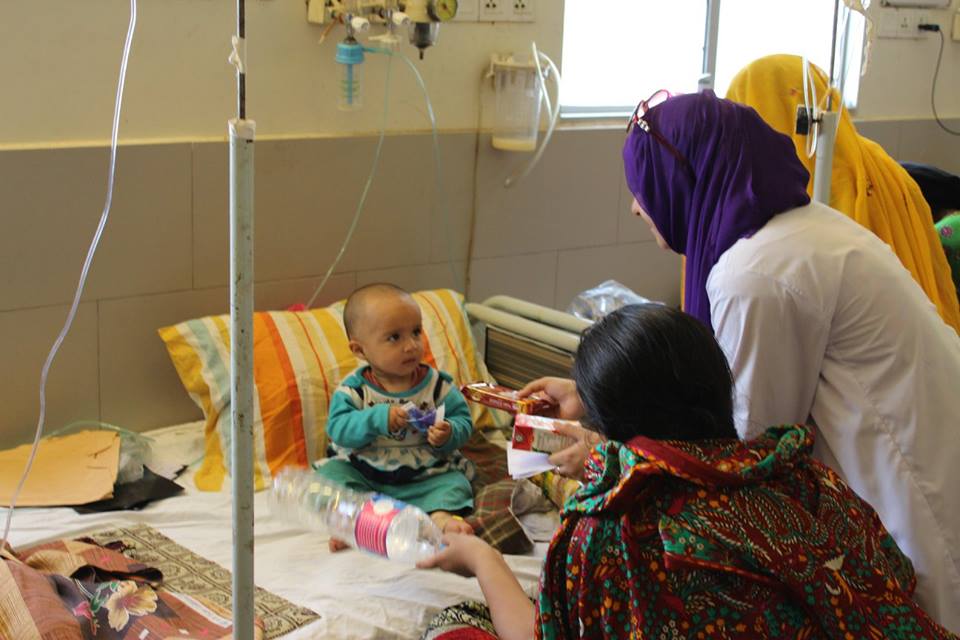 It also sponsored the construction of Neonatal ICU at NICH and monetarily sponsors patients' radiology scans at the ward it has constructed. These students hope to expand to NICVD soon. Members visit all these projects on a weekly or biweekly basis to keep a record of everything and manage them efficiently.
PHH also believes in spreading love and thus projects like the Eidi Campaign and Azadi Celebrations came into being where the volunteers take out time on the days of Eid and Independence Day and spend it with the patients at NICVD and NICH.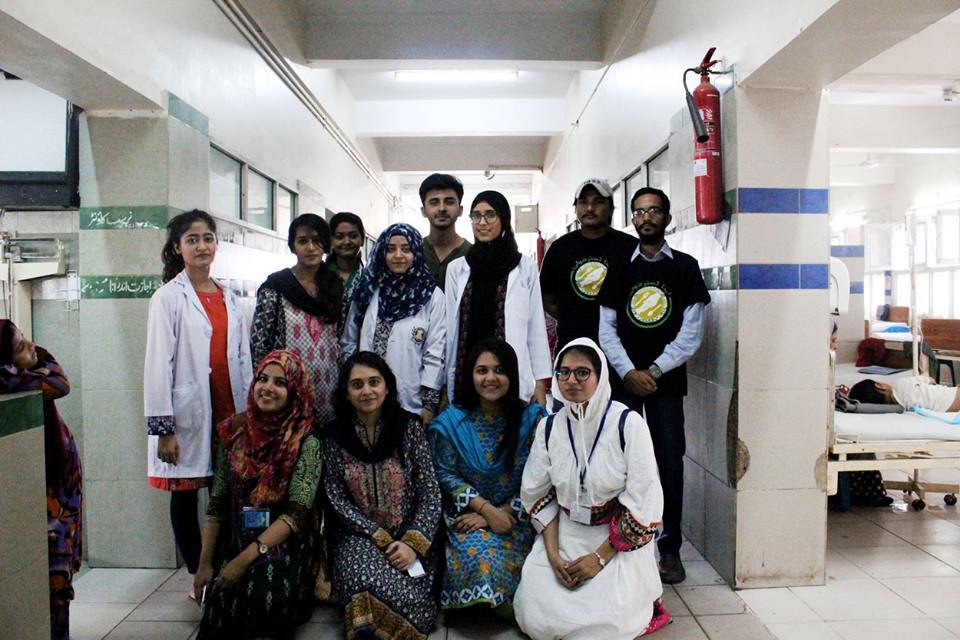 They also hold Basic Life Support sessions all around Karachi to aware people about saving lives in emergency situations, as well as establish multiple medical camps in areas such as Baldia Town to provide free medical checkups. PHH also collaborated with Karachi Relief Trust last year where volunteers signed up to manage heat stroke victims during Ramadan.
All of this and much more is handled by these medical students simultaneously with their extremely tough curriculum and the ward schedule. These students know what it requires to be human and how financial disability should not be a reason for anyone's sufferings.
Let us all applaud them for their efforts and ourselves try to give back to Pakistan in our own little capacities because once it turns into a chain reaction, the consequences would be amazing and massive!