The elections spirits are high and rightly so – it is the duty of every Pakistani to cast their vote and choose play their role of contributing towards the betterment of the country. Even if you feel your respective choice of politician or party may not get the seat at the table, its important to cast your vote and perform your civil duty. During the last elections, Pakistan witnessed the biggest turnout in terms of those who voted; will we able to beat last time's record?
If you are planning to vote (which you really, really should), the cafes in Karachi have something to offer to you as well. As a part of a great marketing strategy while also ensuring the locals vote, numerous cafes and restaurants in Karachi are offering complimentary goodies to those who cast their vote.
If You Are Living In Karachi, Head to These Cafes and Avail a Free Complimentary Goody With Your Friends and Family
All these cafes will offer you their complimentary goodies once you show them the thumb which you used to change the fate of this country.
Chupa Rustom – Free Halwa Puri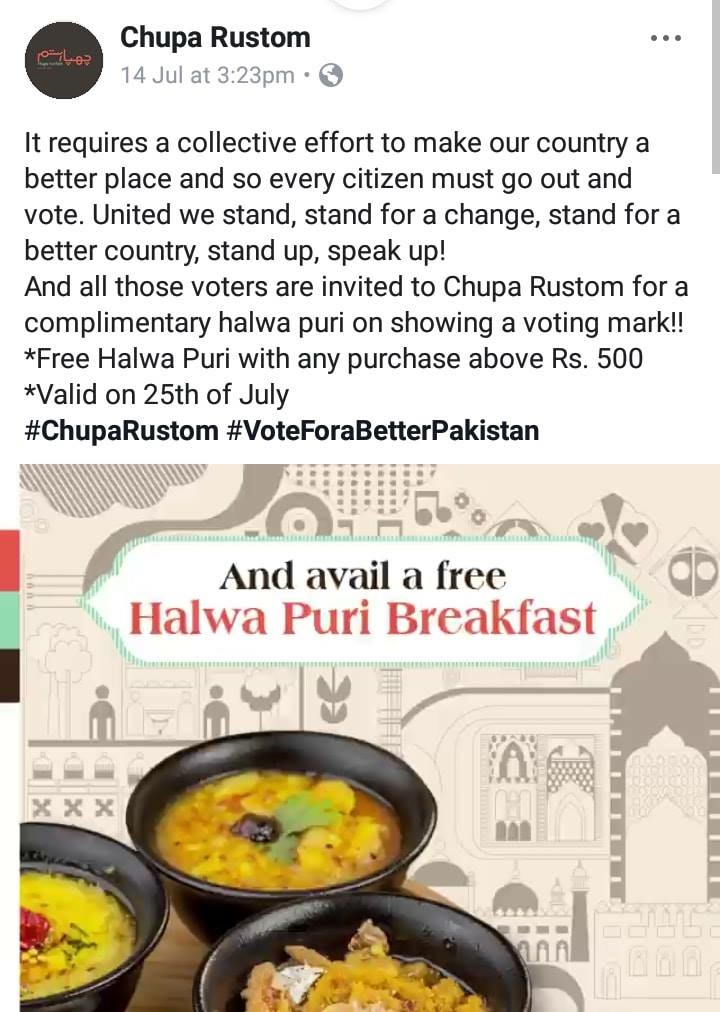 Nosh Bar and Grill – 40% Discount on the Entire Menu

Espresso Cafe – Free Coffee
Espresso Cafe is also present in different locations of Lahore!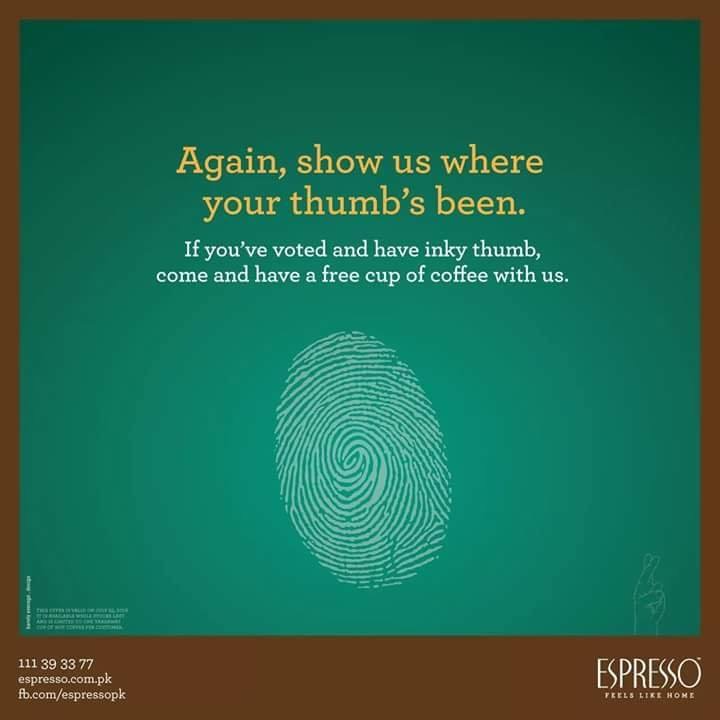 The Deli – Free Coffee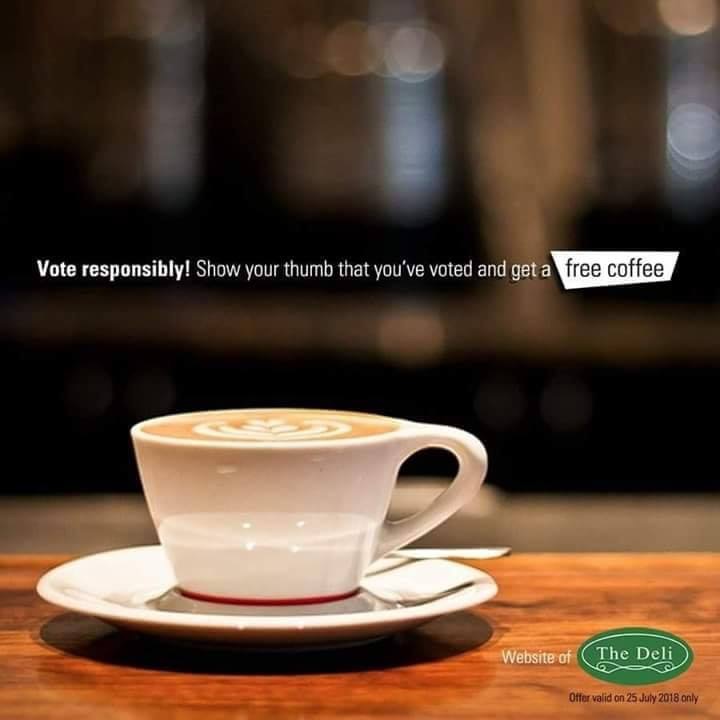 Del Frio – Complimentary Bakery Product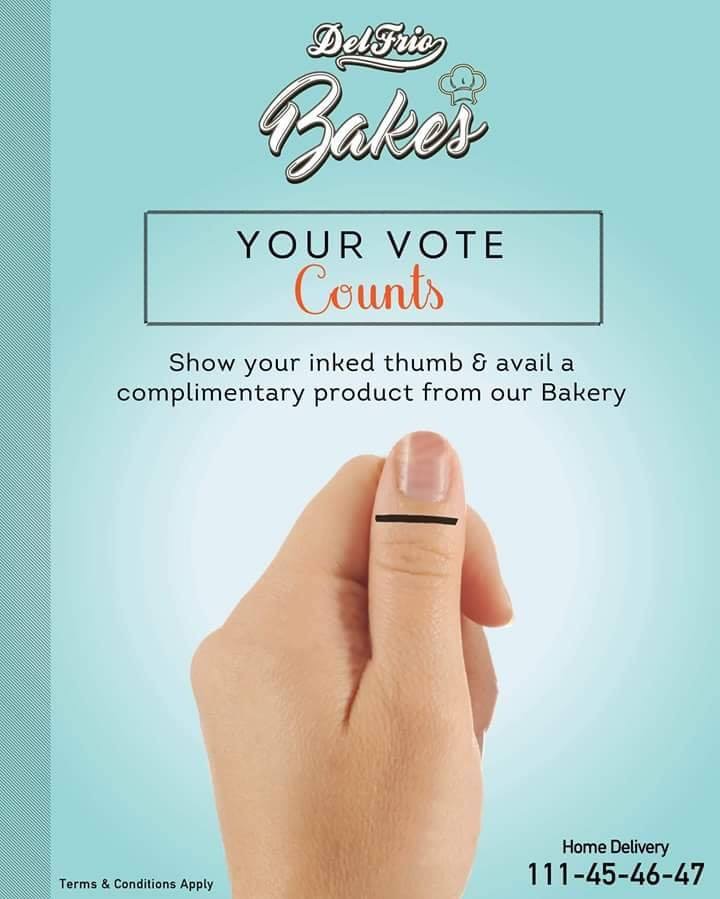 Burger In Law – Free Fries!!!

Burridos – Free Slush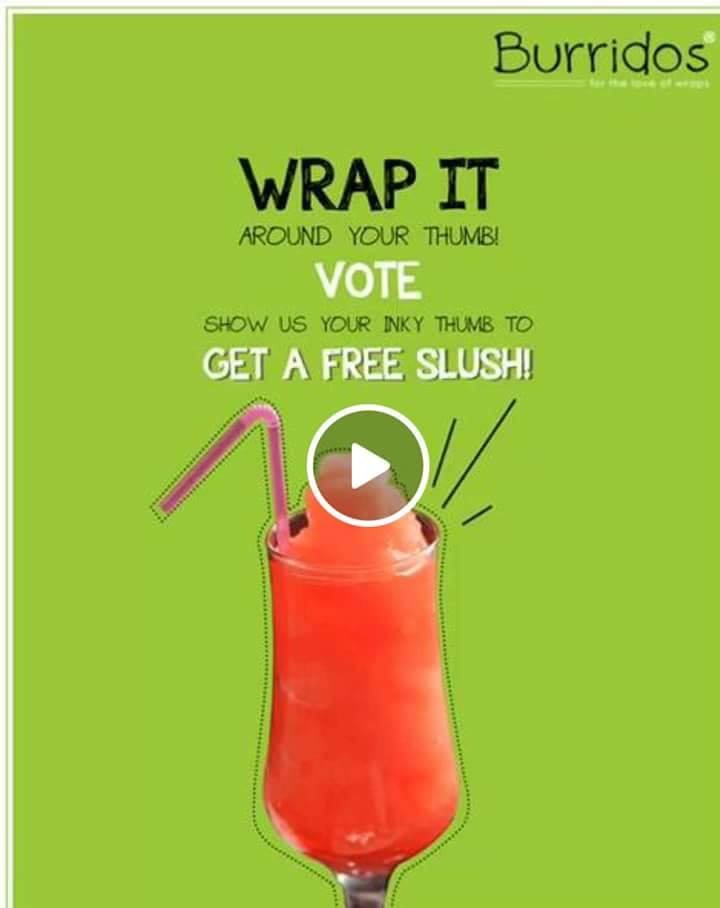 Bumeez's – 50% of on the Entire Menu

Equires Cafe – Free Giant Cookie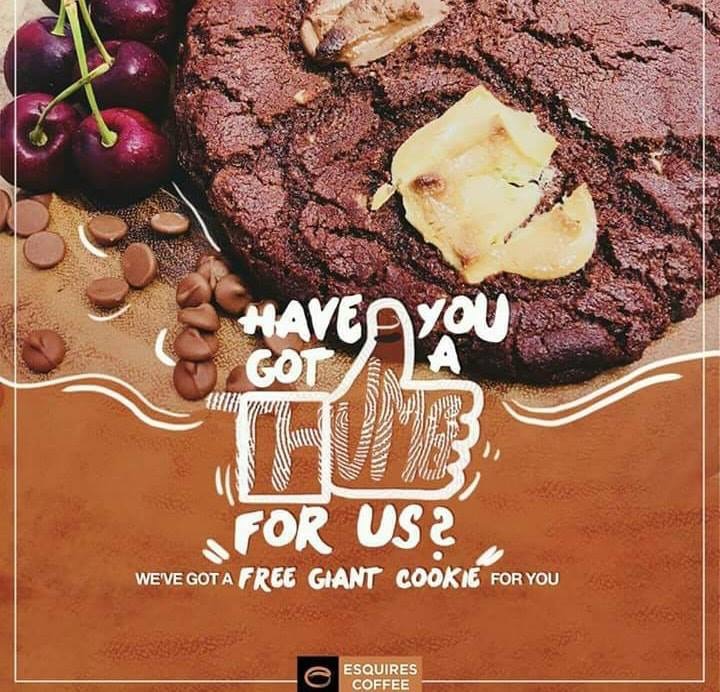 Elemento Caffee – Free Peach Iced Tea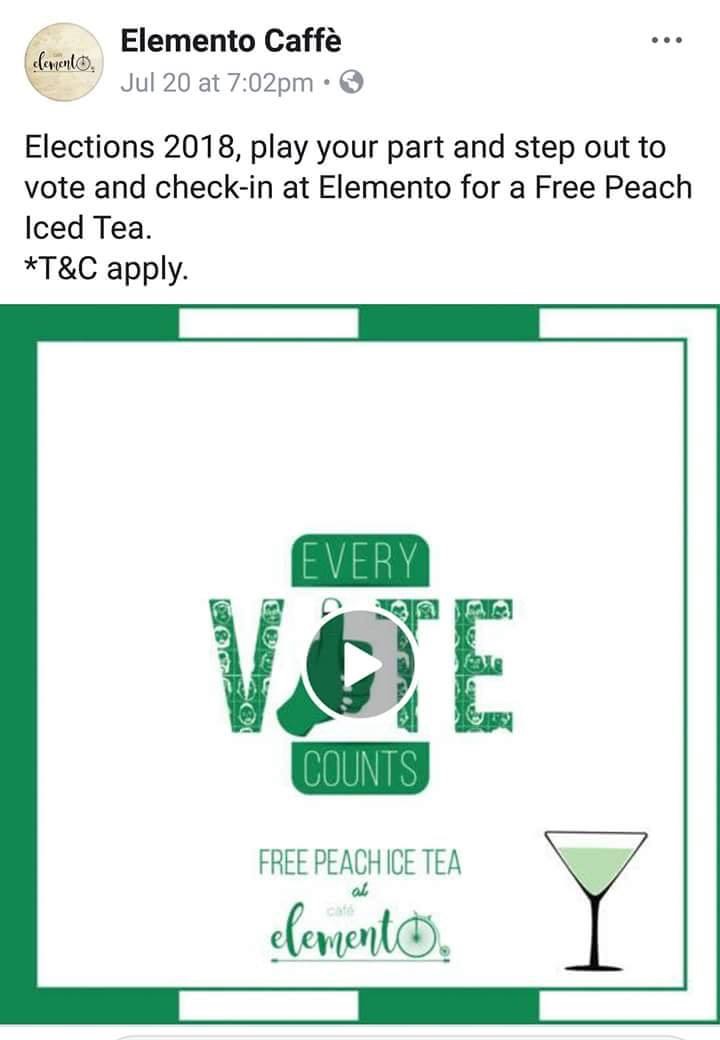 Burger Lab – Free Fries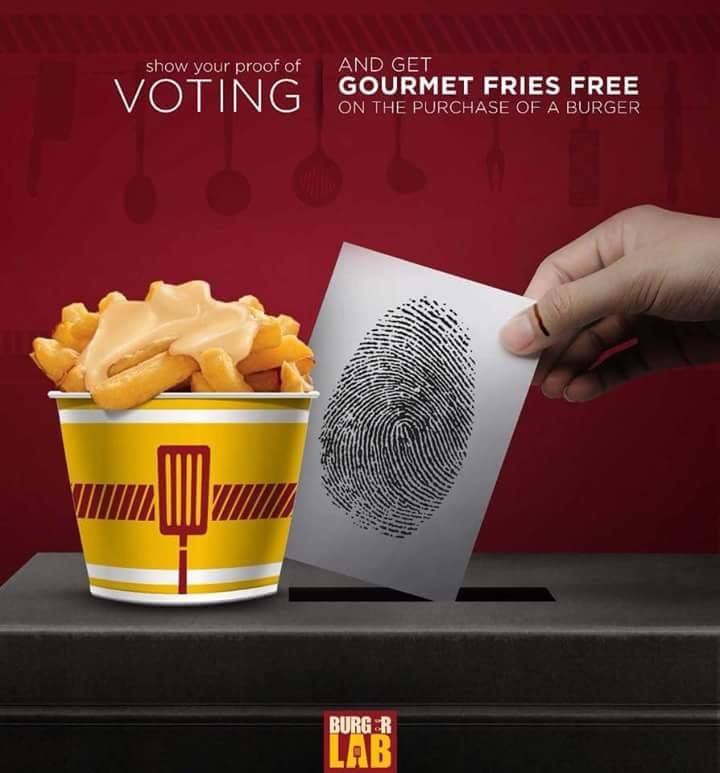 Heisen Burgers – Free Coolers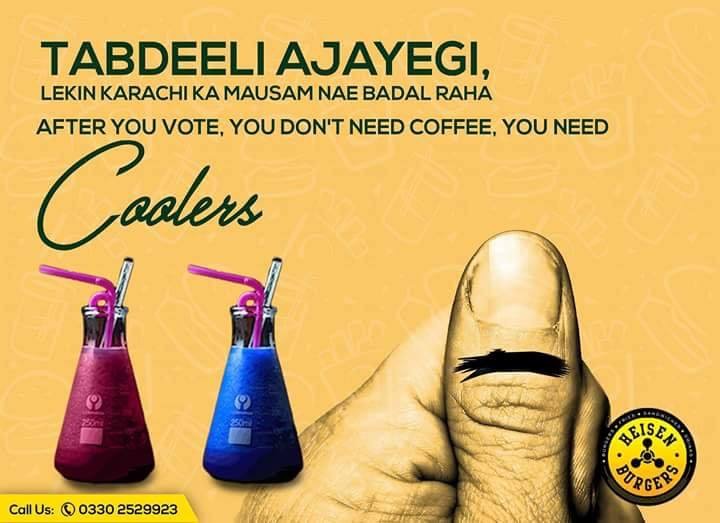 Ambrosia – Free Drink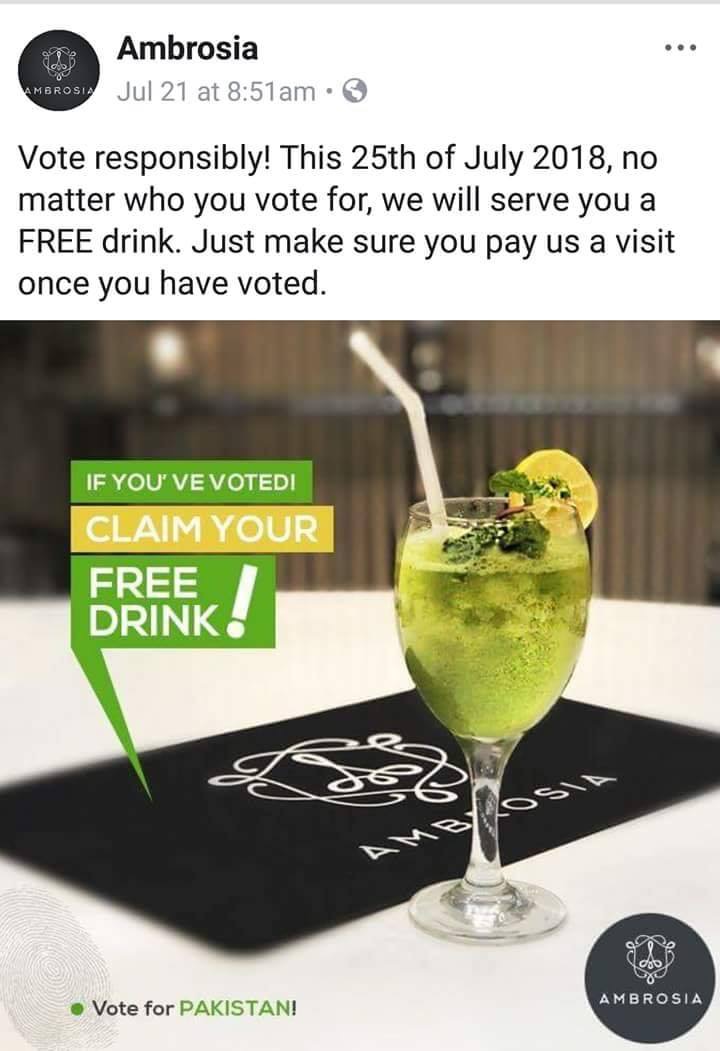 So while you vote to play your part in the betterment of the country, why not relax afterwards and enjoy with one (or maybe two) of the complimentary goodies offered by these cafes and restaurants in Karachi while seeing who wins?