Fraudulent scandals have been in full swing recently. Our authorities are engaged in cracking down these hubs that are operating under illegal status. In a recent update, HEC has cracked down as many as 79 universities in Punjab that have been operating under an illegal status.
These educational institutions are found to be registered on paper in Punjab but have no physical existence as premises at all. Some of the 79 universities boast a replete number of faculty and students, which practically does not exist at all.
An official committee has been established which aims to further investigate against other illegal universities. Their progress has brought 4 other names besides the 79 illegal universities. Further reports suggest that the Federal Higher Education Commission (HEC) has revealed more than 100 colleges and universities operating under illegal status in Punjab alone.
15 more universities under investigation, while 79 declared officially illegal
An update in the story suggests that 79 of the fake universities have been conducting fraudulent activities and commitments to the students.
The investigation led by HEC has been conducted in two phases. The first phase is completed, which has revealed as many as 79 universities operating illegally in Punjab province.
The second phase has scrutinized 15 more names that are reportedly operating under illegal status. These also include colleges affiliated with universities and which are collectively operating illegally.
Unfortunate students who enrolled in these fake universities went through major frauds. They have come to file complaints against these universities which has led a call to action by HEC against them. A group of senior vice chancellors is constituted to investigate 4 illegal universities in Lahore alone.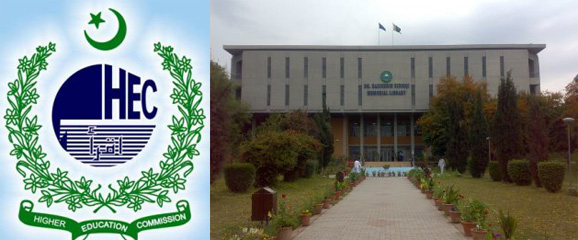 The illegal names operating in affiliation to the universities chartered by the government in Lahore alone include the following:
All Heritage International Colleges (HICs) affiliated with University of South Asia
All Affiliated Colleges with Lahore Leads University
All Affiliated Colleges with Superior University
All Affiliated Colleges with Global Institute
Chairman HEC, Dr. Nizam-ud-Din, has reported that pupil is prohibited from enrolling programs of colleges or institutes in affiliation with the illegal universities. The capital Islamabad also consists of 4 illegal institutions.
What about illegal institutions operating in provinces besides Punjab?
According to HEC, there is definitely a large number of institutes operating illegally in provinces other than Punjab.
The province of Sindh reportedly has 36 illegal institutions, 11 in KPK and 3 in Azad Kashmir.
You can access the complete list of illegal institutions for your prior information here.
We intend to create awareness against corruption. It is our individual role to negate all its roots from existence. We have an individual responsibility for the sake of our country and people.
Education is the vital need for our people and we have to make sure all people of Pakistan acquire education from institutions operating under legal status. Fraudulent activities have to be barred and we all have to be wary of the existence of such illegal institutions.