1. Zahra Afridi
This hard-core Interior Designer runs her own company with her latest project being the Classic Rock Coffee Café in Islamabad. She also happens to have kickboxing training, which is a very unconventional field for Pakistani women to be in. Are all the Afridis this talented?
2. Sana Mir
Pakistan's Women's National Cricket Team Captain. She gave up her admission in an engineering degree to pursue this passion.
3. Samina Baig
First Pakistani woman to climb mount Everest, she is also the youngest Muslim ever to climb Everest and the Seven Summits.
4. Namira Salim
First Pakistani woman to to have reached the North and South Pole. She is also the first Asian and first Pakistani to skydive over Mount Everest but best of all, Namira, is the first Pakistani woman to travel into space
5. Naadiya Manzur
Director of Treehouse Nursey and Kindergarten, Naadiya Manzur is a visionary.
With an unconventional setup and choice of subjects and skills being taught at this nursery
6. Erum Ahmed and Aleena Raza
The mother-daughter duo responsible for managing 'So Kamal' Textile retail brand in Faisalabad and Karachi
7. Zainab Abbas
Runs her own Fitness studio in Lahore after getting training from Bangkok
8. Ansa Hasan
Marketing Manager at Porsche Pakistan
9. Nazia Parveen
Rock Climber from FATA, Nazia Parveen doesn't believe in giving up dreams.
10. Ayesha Farooq
This 26-year-old is Pakistan's first ever war-ready female fighter pilot from Bahawalpur.
11. Fatima Kasuri
Educationalist and Model – Mother in law is Founder of Beaconhouse School System while she is the CEO
12. Mukhtaran Mai
Stood up against the oppression of women and honor killing. A rape victim who became a pillar of strength for women all over Pakistan.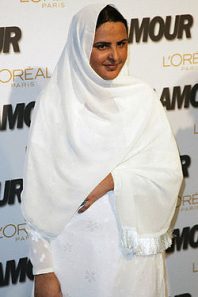 Source: en.wikipedia
13. Muniba Mazari
She is a writer and motivational speaker. She is wheel-chair bound due to a car accident at the age of 21 however she did not let that stop her, she is also a singer, activist, and a motivational speaker…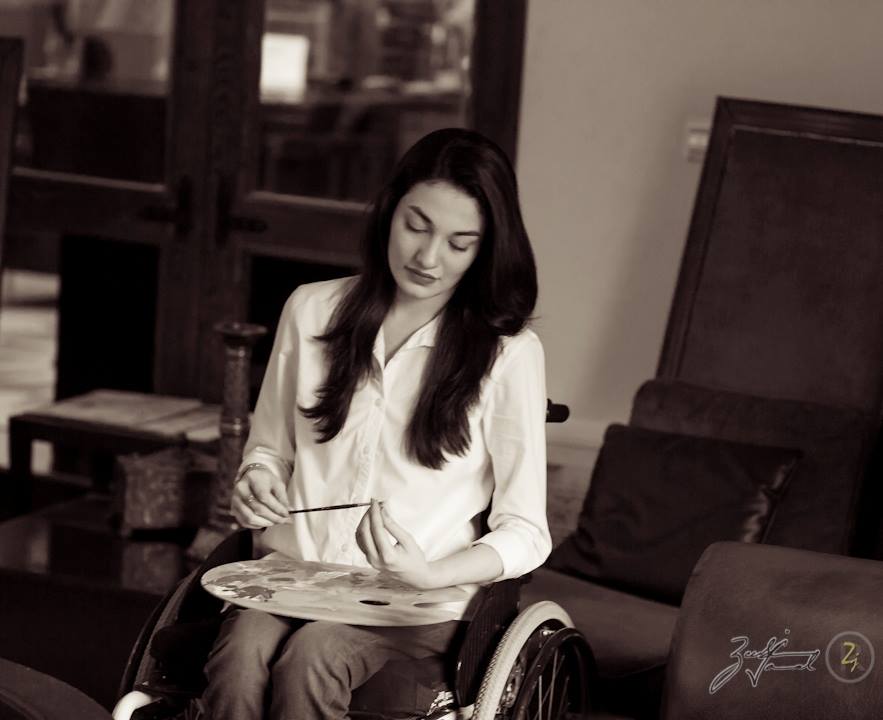 Source: 
imgur.com
14. Saba Gul
Founder of "Popinjay"  which is a non-profit organization that works with artisans in Pakistan to produce handmade and high-quality handbags.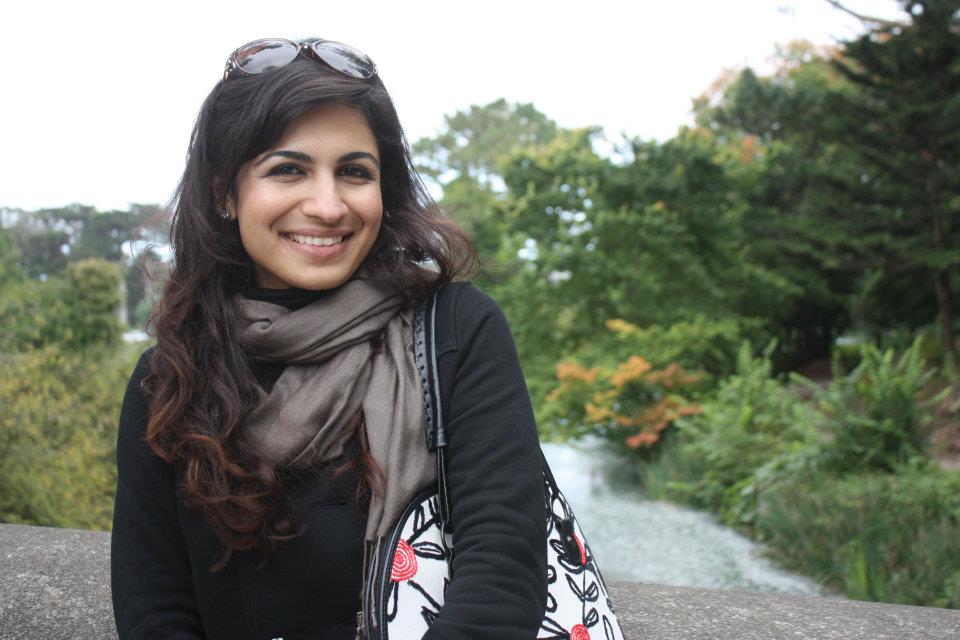 Source: prideofpakistan
15. Sheba Najmi
She is working on an app which will connect the government and citizens directly, "I want to put forth this idea of Gov 2.0 which has caught on all over the world; which is to use apps and data to reframe the relationship between local government and citizens."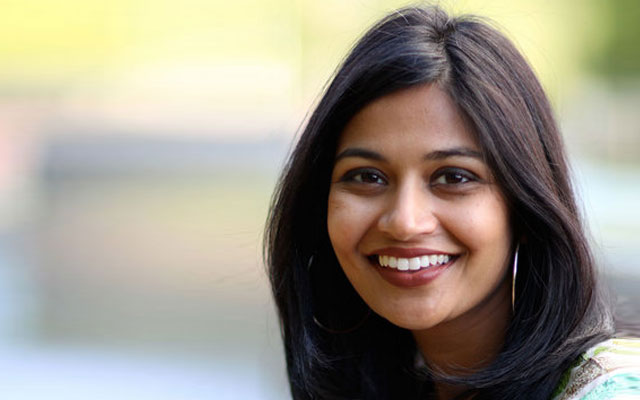 Source: 
arynews.tv
16. Sophia Hasnain
She has considerable experience in telecommunications and innovative Internet technology. She is currently working as a Trends and Transformations Consultant and has previously worked for Telenor in Pakistan and is considered one of Pakistan's most innovative business women.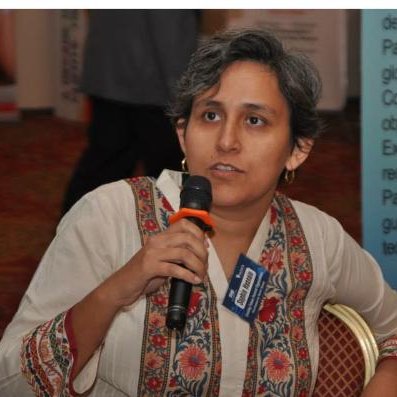 Source: 
www.vebidoo.com
17. Mehak Gul
Mehak Gul started playing chess at the tender age of six and now at 14 she is an internationally renowned chess player.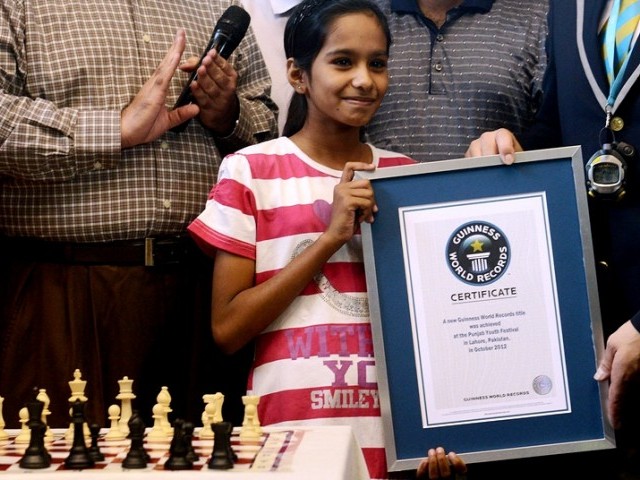 Source: 
pics.urduwire.com
18. Sabia Abbat
One of the best cyclists in Pakistan, she has won the National Cycling Championship of Pakistan and will be representing the nation in the South Asian games.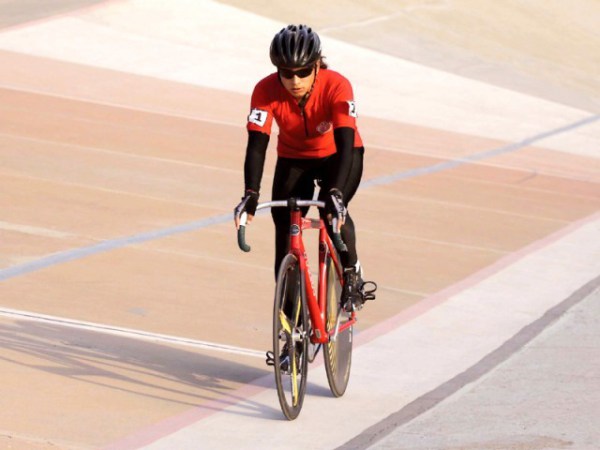 Source: viralinpakistan
19. Rosheen Khan
First Pakistani Muslim female master scuba diver and the only Nitrox certified diving instructor in Pakistan
20. Naiza Khan
Naiza's visual art has gotten her the coveted "Prince Claus" award which is given to those individuals whose efforts have a positive impact on their society.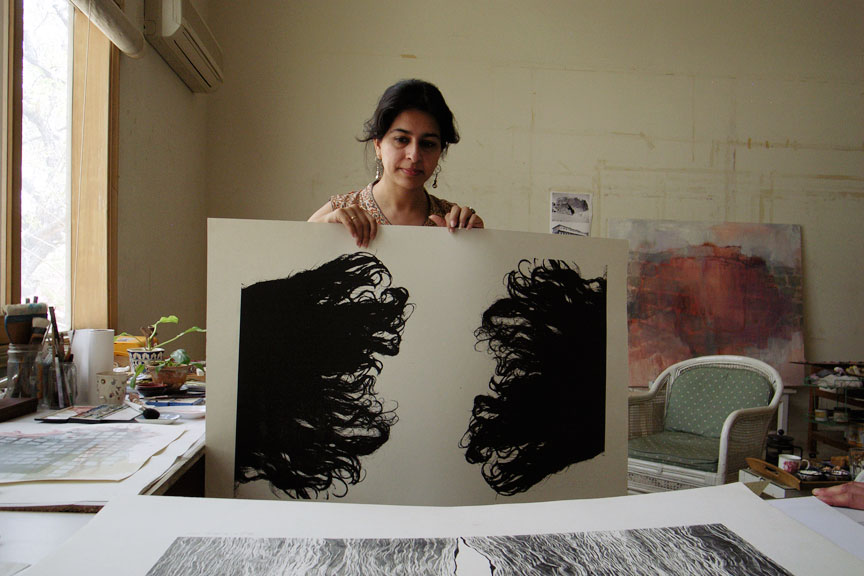 Source: 
artasiapacific.com
These women are making a name for themselves and making us proud all the while. More power to you… Keep Breaking Stereotypes.