Making her debut as the title character in 'Abro,' Eshal Fayaz met us as a  bit of loudmouth, headstrong female character who was not afraid of claiming what she wanted.
The series was a commercial success and Eshal captured the curiosity of the viewers. While her career began as a model in the 2010's, it wasn't until her 2015 debut alongside Noor Hassan in the drama series "Abro" that she gained fame and prominence as an actress.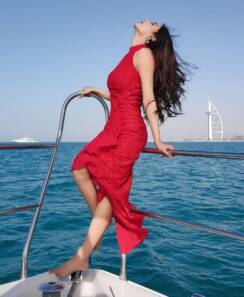 This drama series role allowed her to become more popular amongst fans throughout Pakistan and she has appeared in both "Tabeer" and "Kaaf Kangana" Fast forward to 2021 and her role as Neeli in 'Bebasi,' Eeshal is challenging stereotypes and establishing herself as a force to reckon with.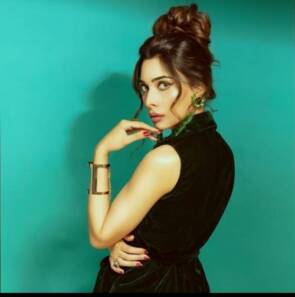 Her nomination as the IPPA Rising Star of The Year firmly places her in the top spots with her peers.
Follow their Instagram handle.
Eshal is beautiful. She is a classic beauty who channels both Eastern and Western looks naturally. This makes it almost impossible to box her into a specific look or role.
Check out her western look.
Her versatility is also reflected in how comfortable she is in her own skin – whether it be doing a cover shoot or playing a young woman from a lower-middle-class family. Eshal remains elusive and often seems unbreakable – but there is a remarkably strong vulnerability about her.
She looks stunning, check her out on Instagram.
The model, the actress came out about the abuse she experienced at the hands of her then step-father on a television show earlier this year. While it came as a shock to many, Eshal was not a woman to held back by her past. Not only was she an already successful actor at the time of the interview, she now held the nation's attention more firmly than ever before.
In her latest role as Neeli in Bebasi, we already see her smashing the patriarchy, as her character challenges her oppressive father. She plays a bubbly young woman who enjoys music, dance, food and good times. But when it comes to standing up to her father, she is as strong as ever! Her character is a refreshing change from the usual damsel in distress – Eshal is the hero of her own story.
Check out the Instagram link.
Eshal is definitely one to watch out for. She is an accomplished actor, a versatile model and an honest woman who is not afraid of pursuing her dreams.
What do you think of the story? Tell us in the comments section below.