After the threatening effects of the dangerous game called the Blue Whale Challenge, there's a new challenge which the teenagers across the world are raving about – the Deodorant Challenge. While this challenge came around in 2017, the Deodorant Challenge has stayed in mild to aggressive aways, affecting the teenage community the most.
Mothers across the world have been sharing pictures of the severe burns this challenge has caused on the bodies of their children, which is why parents and elder siblings need to be alarmed now.
#Deodorant Challenge: The #SocialMedia Craze That's Burning #Children 's Skin https://t.co/wVdmDnKLEs #Health #Skin #Challenge pic.twitter.com/WEJAijy0n6

— MTV English News (@MTVEnglishNews) May 31, 2017
With the Deodorant Challenge gearing hype, it may even come to our nation the way Blue Whale Challenge did.
A Mother Spoke Regarding the Burns the Deodorant Challenge Caused on her Daughter
What happens in a Deodorant Challenge is that the individual continuously sprays the aerosol spray close to their skin for about 15 seconds. The distance between the bottle and skin is so less, that within the passage of time, the body temperature of the skin drops to more than 60 degrees Celsius, causing it to become a frostbite, which appears as something "cool" to the children.
With the Passage of Time, However, These Scars Can Deepen and Cause More Damage to the Skin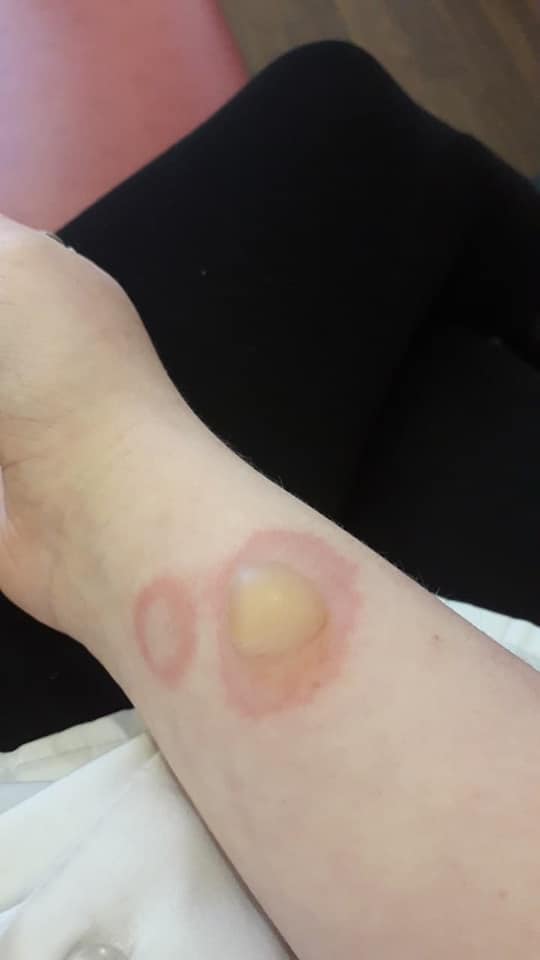 Challenges like the Deodorant Challenge, the Blue Whale Challenge, the Condom Snorting Challenge are leading to numerous side effects to children of different ages. This is why parents need to keep a strict eye and monitor the internet usage of young ones.
If you find out anyone in your surroundings doing something like this, make an instant action and stop them from falling for such challenges.
Read Also: A 14-Year-Old Boy From Lahore Was Caught Being Involved In The Blue Whale Challenge Game