Disclaimer*: The articles shared under 'Your Voice' section are sent to us by contributors and we neither confirm nor deny the authenticity of any facts stated below. Parhlo will not be liable for any false, inaccurate, inappropriate or incomplete information presented on the website. Read our disclaimer.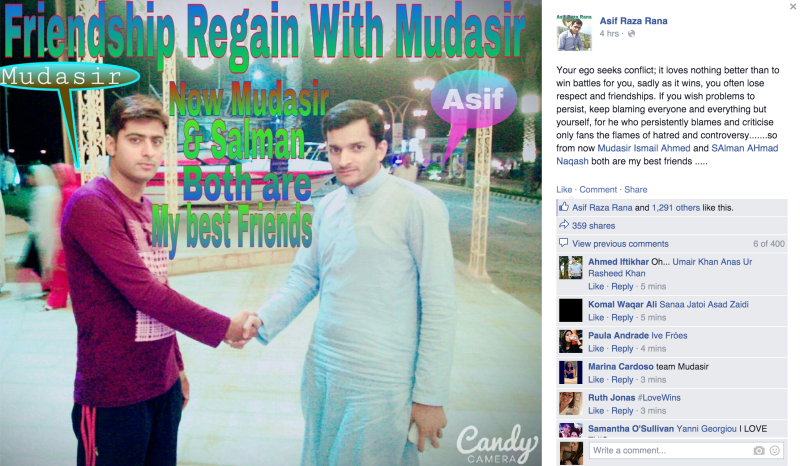 If you really wouldn't have given two shi*ts… you wouldn't have clicked on this link. The irony is, deep down inside we all want to explore more!
Asif and Mudasir's breakup took the social media by storm. Many international and local publications and agencies covered their story.
Some called it 'The greatest relationship tragedy since Romeo and Juliet' while others were stunned as to how Facebook was torn asunder with their story.
Yesterday, yet again they hijacked the social media with their patch up story.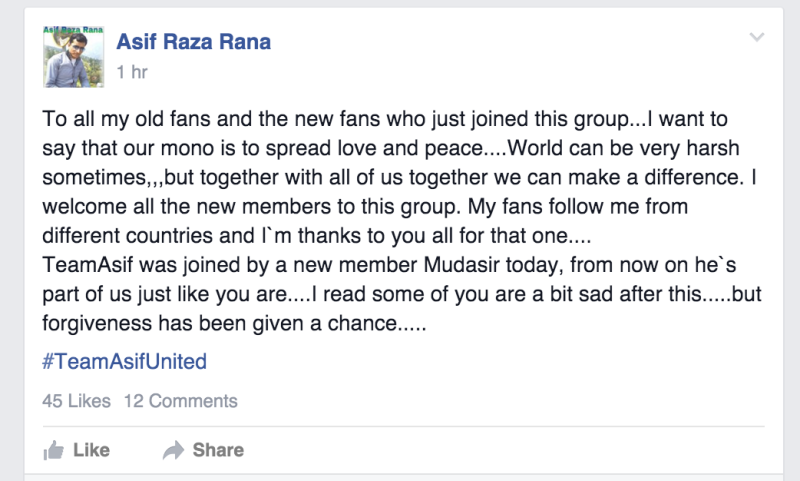 The point is… is the really the kind of story that should be given such a hype?
Had this hype been given to Soniya's story, her family would have actually got justice by now. Had this hype been given to poverty ridden areas someone might have got some actual problem resolved. Look what HONY did!! Brandon came to Pakistan, he did not just highlight the positive side of Pakistan but resolved the issues. He raised millions of dollars for Fatima to end bonded labour! Why can't us, Pakistanis become such an inspiration for the world?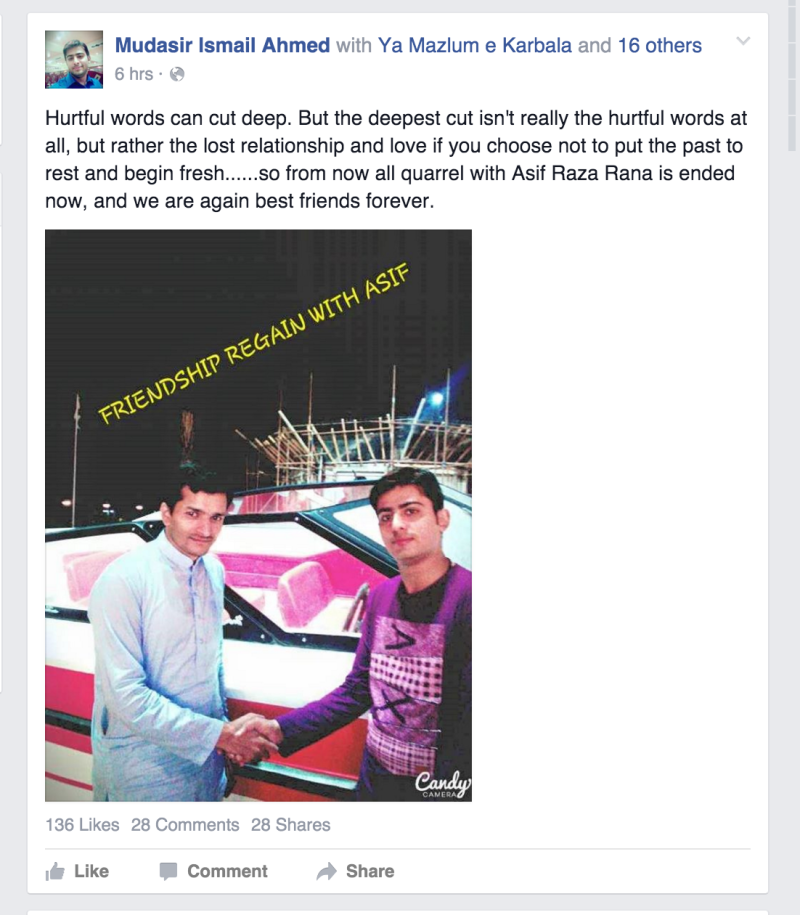 Why can't we find Brandon in Pakistan? Why can't we unite the world to contribute to a greater cause? There must be many, but do they get such hype? No! Because today, it's shit that sells! 
Why  are we adamant to make those heroes who just don't deserve it???  
 Keep serving humanity, yet you will never be given a Nobel prize for that! Keep pulling off cheap stunts and the world will be taking about you! Is this what we are trying to establish?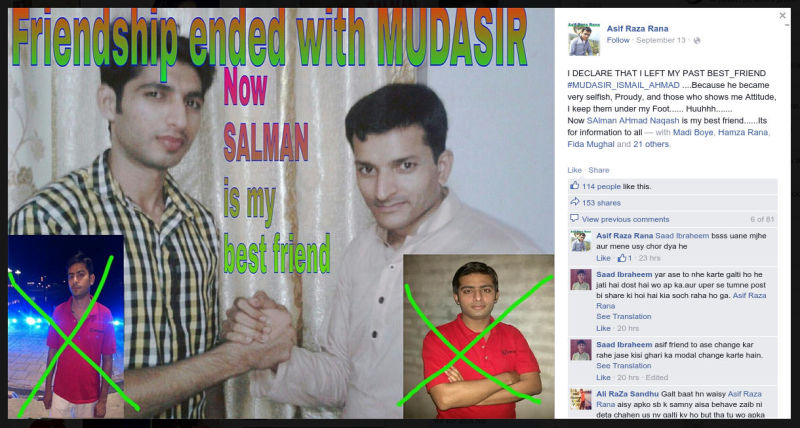 We need to stop this culture! First Mardan boys, then Qandeel Baloch, Sharabi Khan and now this trio! If we keep making such people celebrities, every other person will start doing this, our generations will be destroyed and we will end up blaming 'Yahoodi Saazish'!
Makeup, breakup or even if you decide to commit suicide, you are most certainly not that important. You might as well try to focus on your careers and think of ways to contribute to our society! The world, specially Pakistan has many other IMPORTANT issues to take care of. Dear media, stop setting such precedence… it is doing more harm than good.