The US troops coming from Afghanistan will not be stationed in Pakistan for the long term, said Interior Minister Sheikh Rashid. He added the foreigners who will stay in the country had been issued transit visas ranging between 21 and 30 days.
In an interview with Dawn, Rashid debunked the notion that Pakistan would return to Musharraf. In addition, he rebuked Jamiat Ulema-i-Islam's leader for claiming that the government booked hotels for Americans in the capital.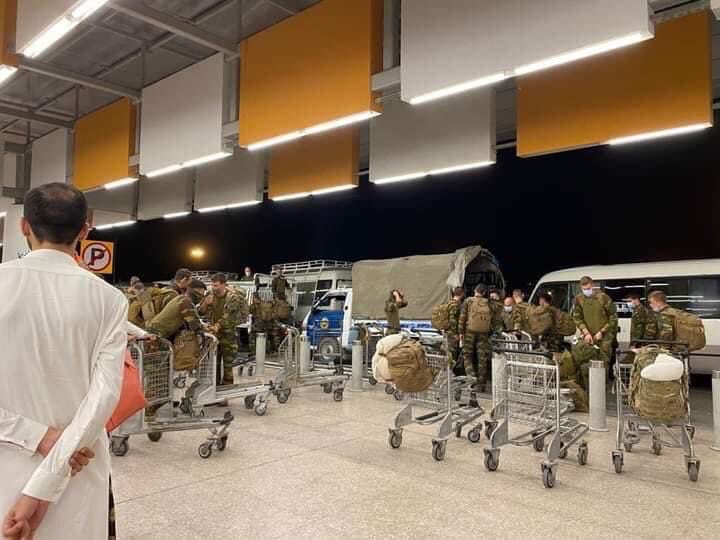 In response to a question, he said 2,192 people entered Pakistan via the Torkham border, while 1,627 had traveled by air to Islamabad. He added a few people had come from the Chaman border. The Interior Minister clarified that people pass through the Chaman border on a daily basis between Pakistan and Afghanistan.
Several Afghans enter Pakistan through this border and return to their country, he said, noting that this is "a normal activity". In Rashid's words, they did not issue visas to those traveling from Afghanistan for money-making purposes.
According to him, they charged normal visa fees to these people, but visas on arrival were being issued at no cost. A question arose regarding the status of individuals crossing into Pakistan from the Torkham and Chaman borders. He responded that none of them had received refugee status.
Rumors arise from a 'photoshopped' picture
Following the US troop arrival in Islamabad, someone photoshopped an image to include Pakistan's shelter home logo. According to the photo, US troops are staying at a shelter home.
The picture shows a group of US troops at a dinner table as a sign on the wall behind them reads "panahgah" in Urdu script. The word could be translated as "shelter". Prime Minister Imran Khan inaugurated the panahgah in January this year.
PTI leader Faisal Javed Khan requested people to stop spreading fake news linking Ehsaas panahgahs with the US troops.
The photo originally surfaced in 2013 when the Stars and Stripes published it. "Task Force Lifeliner soldiers bow their heads and give thanks during Thanksgiving Day at the Koele Dining Facility, Nov. 28, 2013, at Bagram Air Field, Parwan province, Afghanistan. The soldiers had the opportunity to celebrate their holiday with a variety of traditional foods. (Sinthia Rosario/U.S. Army)," read the caption.
Here is the original photo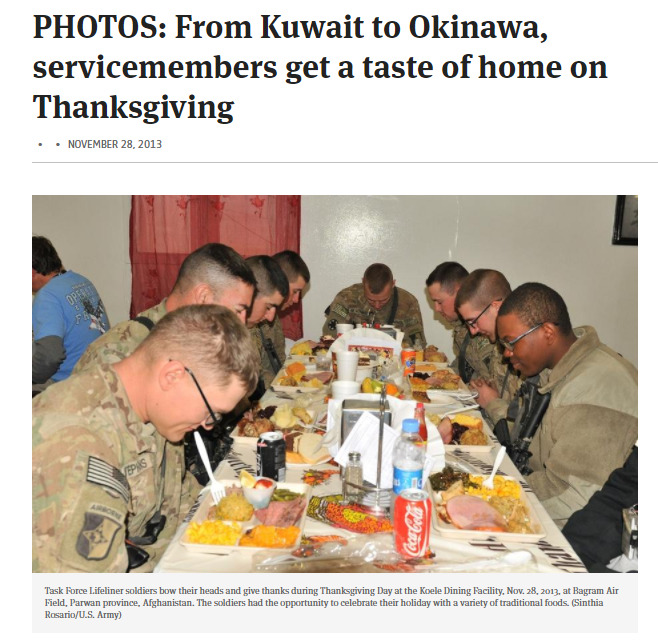 There has been panic in Afghanistan ever since the Taliban took control of the county. The US troops have left Afghanistan, marking the end of a 20-year war that left the Taliban stronger than it was in 2001.
Story Credits: Dawn News
What do you think of this story? Let us know in the comments section below.