Disclaimer: This is a true story and if you are an emotional person, you need to keep tissues with you while reading this heartbreaking story.
Kya aapko kabhi kisi nae dhooka diya hai?
Kya kabhi aapka kisi nae dil torra hai?
Kya kabhi aapke chahne wale nae aapka dil torr k kisi aur k paas jaane ka faisla kya hai?
Agar aap in sab jazbaato sae wabasta hai tou ye kahani aapke liye hai
Once Upon A Time…
The story revolves around Husband, the penguin who dearly loved his wife, Wife the penguin.
Husband the penguin loved his wife so much that he never imagined a day without her. His goal in life was to marry her and start a family. With the passage of time, all of his dreams became a reality. Life was perfect.
UNTIL ONE SAD DAY….
Husband the penguin was out to collect food for his wife and kids. Everything was going according to his plan. He loved her, she gave him kids and they were a happy family, until the day when he saw that wife the penguin was with another man in his absence. Furiously, husband the penguin attacked homewrecker penguin and they got into a bloody fight.
Watch At Your Own Risk
https://twitter.com/TrailerJamTweet/status/794819630627954688
Conclusively, wife the penguin chose homewrecker penguin and it made husband penguin very angry. After fighting him, husband the penguin left his cheater wife with a heavy and disappointed heart.
The Story Does Not End Here, Khawateen O Hazraat
Husband penguin, wife penguin along with their kids took the matter to social media.
Guys, We Need To Give Her A Chance
I see that people are already calling me a hoe without hearing my side of the story

— Uche (@UchennaNG) November 5, 2016
The guy who leaked the video wasn't fair to me, made me look like a hoe and a wicked penguin

— Uche (@UchennaNG) November 5, 2016
She Tells It Herself Now
https://twitter.com/wifepenguin/status/794887753473425413
……..
https://twitter.com/wifepenguin/status/794884893037756416
Because Husband Penguin Lost You But He Won At Life
He not even strong. Can't fight and wants me back. Hell no!

— Uche (@UchennaNG) November 5, 2016
Baby Penguin Has His Say and It Makes Us Sad…
Help! My parents are broken

— Baby Penguin (@BabyPenguin14) November 5, 2016
Sorry Wife Penguin, But Das Right
https://twitter.com/MoeAlayan/status/794871116783292417
Ye Sab Duppatay Ka Qasoor Hai
If the penguin was wearing a dupatta this all wouldn't have happened

— ℛaza (@razonater) November 5, 2016
We Live In A Sad World, Bro
https://twitter.com/bekhud_/status/794848664997003264
Koi Apna Nahi Ghumm K Maaray Hai Hum
Penguin cheating on penguin and you think you're safe out here?

— Saniya (@Saniyazing) November 5, 2016
Summary Of The Conversation:
Husband Penguin: "You Gonna Cheat On Me and leave me after I Fight For Your Honor?"
Wife Penguin:
In the meanwhile, the Nat Geo guy while recording all of this:
One The Other Hand, We Were Told This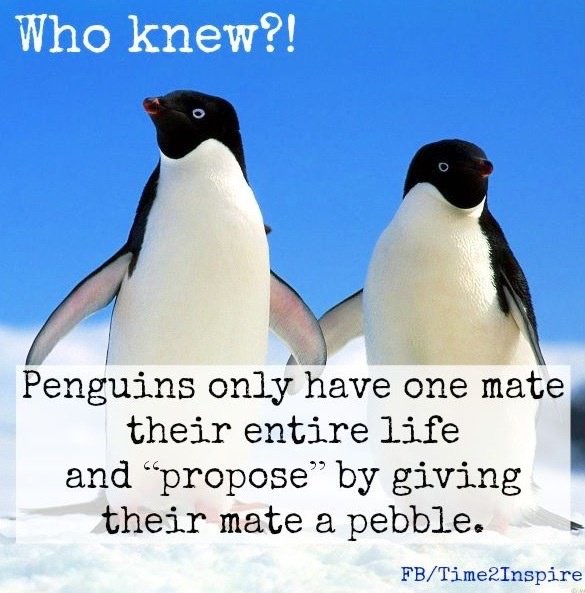 Homewrecker Penguin Has An Advice
https://twitter.com/homereckerpen/status/795085114048966656
Husband The Penguin Finally Broke The Silence By This Tweet
People change.

— penguin (@husbandpenguin) November 6, 2016
When life gives you a penguin that loves you just as much as Husband the penguin does, do not cheat on him.