Times have changed now. Today, it's all about celebrating women, their achievements, and being vocal about their empowerment and rights. This is because investing in their economic empowerment sets a direct path towards gender equality, poverty eradication, and inclusive economic growth. This phenomenon has been trending worldwide for quite some time now and Pakistan sure is catching up on the same. Out of the many stories one story is of Irshad Bibi and her dreams.
I recently met and came to know the story of a wonderful Pakistani woman Irshad Bibi, and got to know how FINCA Microfinance Bank Limited empowered her by providing an appropriate financial product that met her needs, to achieve much more than what she had dreamt of.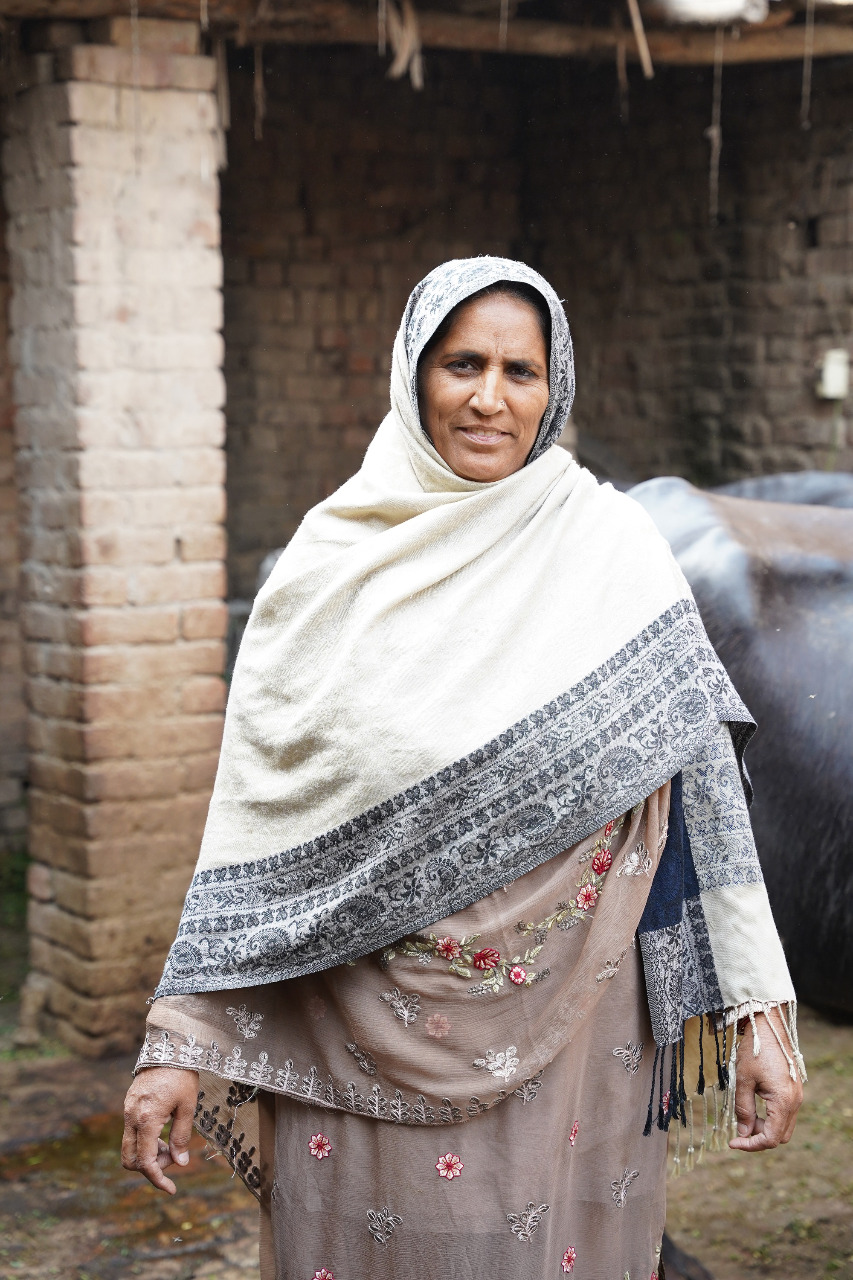 My interaction with Irshad Bibi!
I made a journey to the Manga Mandi, in the outskirts of Lahore, to meet listen to the story of Irshad Bibi at her home. People around her muhalla say that this woman is a role model. And, that is why I wanted to learn about her success story.
As a married woman with children, Irshad Bibi always cared about investing for the betterment of her family and their living conditions.
When shedding light on her background and financial struggles, she said. "I come from a humble family, where dealing with finances was always an issue. I spent my childhood in a small village called Nathay Khalsa. My father used to run a small livestock business that barely helped us to run our household expenses. It was difficult for my father to support our family due to his meager income. But he never complained and fulfilled all our needs."
When I asked her about her journey and breaking the glass ceiling living in a conservative setting, she said she faced many hurdles.
"It is unfortunate that Pakistan has a male-dominant society. Here it is very difficult for women to start their businesses or to pursue self-employment and to stand on their feet. "
"I also had to face a lot of hurdles when I started my livestock business. The financial capital available was limited, and at times, I even thought of giving everything up," recalled Bibi.
Then I asked the million-dollar question. So, how did you start your entrepreneurial journey and how did you grow your business to the extent it is today?
"Initially, I had two buffaloes and a handful of goats. I was struggling to get the required capital to expand my business. I was looking around for loans to grow my livestock venture, but nobody believed in me. Then a representative from FINCA approached me one day. I initially got a loan of Rs 50,000. This loan went gradually up to Rs1 lakh. I have recently received a loan from FINCA for the 8th time, and it is worth Rs 3 lakhs. From this loan amount, I now own five buffaloes and a couple of goats."
"I was just fortunate enough to know about FINCA Microfinance Bank" said a beaming Bibi.
When talking about her family's reaction and support over the years, Bibi said, "I would say their support gradually swelled with the passage of time. Belonging to Manga Mandi, there are many pre-conceived notions in people's minds but, success speaks for itself."
"My family was skeptical in the beginning. However, when they saw the impact and results of my struggle, they became more supportive. I kept a positive frame of mind and eventually earned the support and respect of my family. That was the biggest win for me."
So, how Bibi's life changed after the success of her business?
"The journey, the struggle has eventually resulted in better lifestyle for my children. "My business allowed me to change my family's financial situation. We have been able to move from a small 3 marla house – where we used to live with our livestock – to a spacious house in Manga Mandi. We also have a separate space for the animals now."
"I think I've come a long way and I'm thankful to Allah. Thanks to FINCA too for its through their support and good behavior that I have been able to pursue and grow my livestock business" Bibi told me.
She continued, "This improvement in our lifestyle also allowed me to educate my son. He is currently in the fourth year of his undergraduate studies."
In her message to aspiring Pakistani women entrepreneurs, Bibi said, "If you want to pursue something of your own, do not hesitate. Just have faith in yourself, just take a step forward. If you work hard, Allah supports you as well."
FINCA has been encouraging women from all walks of life to join its family; from tailors expanding their stitching units to teachers growing their school businesses and tuition academies, to salons, stationery, and small shop owners. FINCA is always ensuring its customers are well taken care of. Even amidst the current COVID outbreak, FINCA eased its loan repayment policies to support people in this crisis situation, realizing that businesses have been gravely affected and that the customer always comes first!