Disclaimer*: The articles shared under 'Your Voice' section are sent to us by contributors and we neither confirm nor deny the authenticity of any facts stated below. Parhlo will not be liable for any false, inaccurate, inappropriate or incomplete information presented on the website. Read our disclaimer.
In my quest to explore new places in Karachi, I woke up at six in the morning only to realize that this urge will drive me to rather old places that we seldom pay attention to in our daily life.
These symbols of our cultural heritage have existed for long but momentarily, when we catch a glimpse of its fine architecture, it makes us swoon over the times we have left behind. After almost two centuries, let's reminisce about the magnificence of the British Colonial Era and the buildings it has left behind-Our Heritage.
1. Frere Hall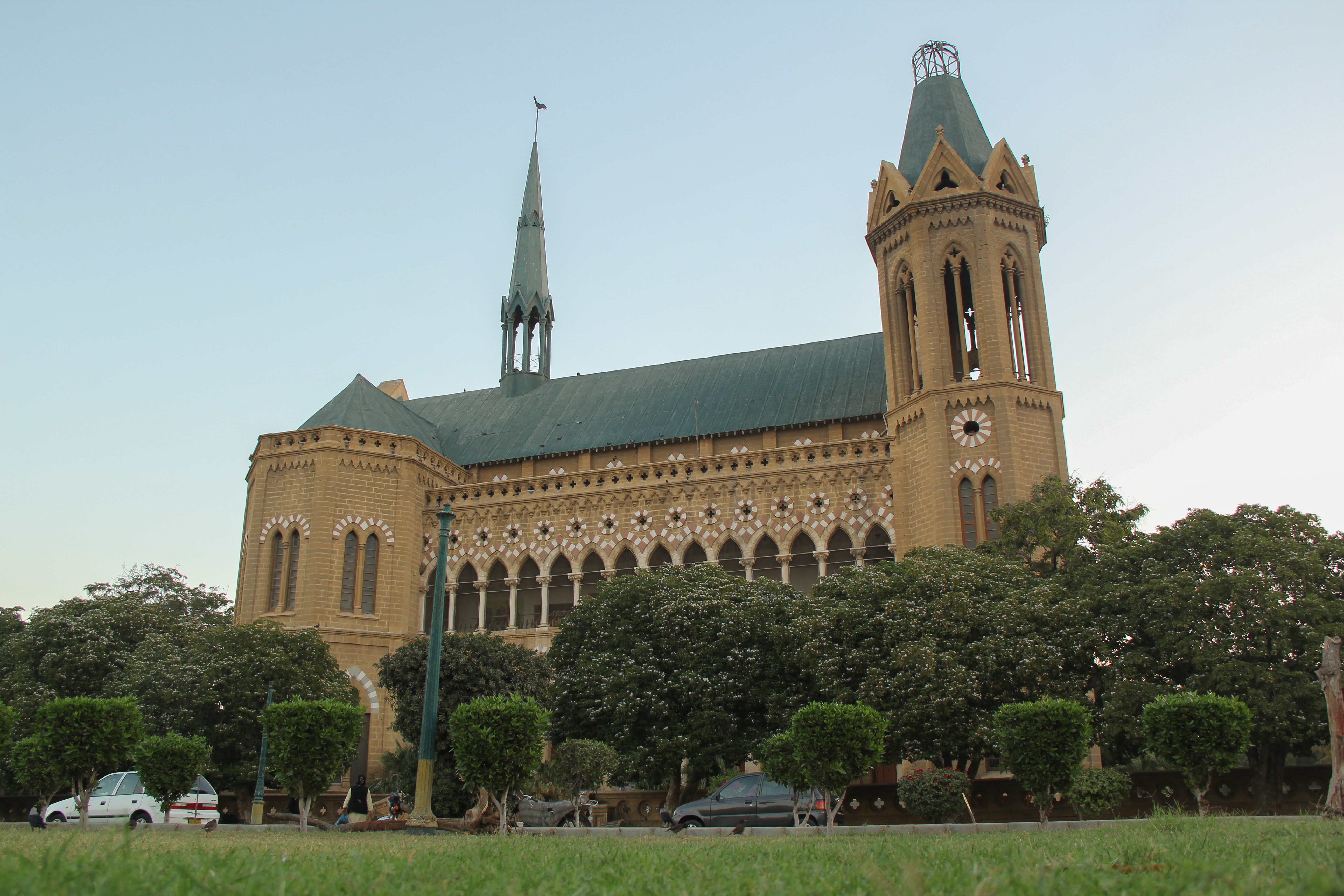 One of the most iconic buildings of Karachi, The Frere Hall was named after Sir Henry Frere. Frere Hall is also often referred to as 'Sadequain's Gallery' because of his artwork decorated on the ceilings of the structure. He died before he could complete his last painting on the ceiling of Frere Hall that reads 'Arz-o-Samawat'(The earth and the heavens).
2. Merewether Clock Tower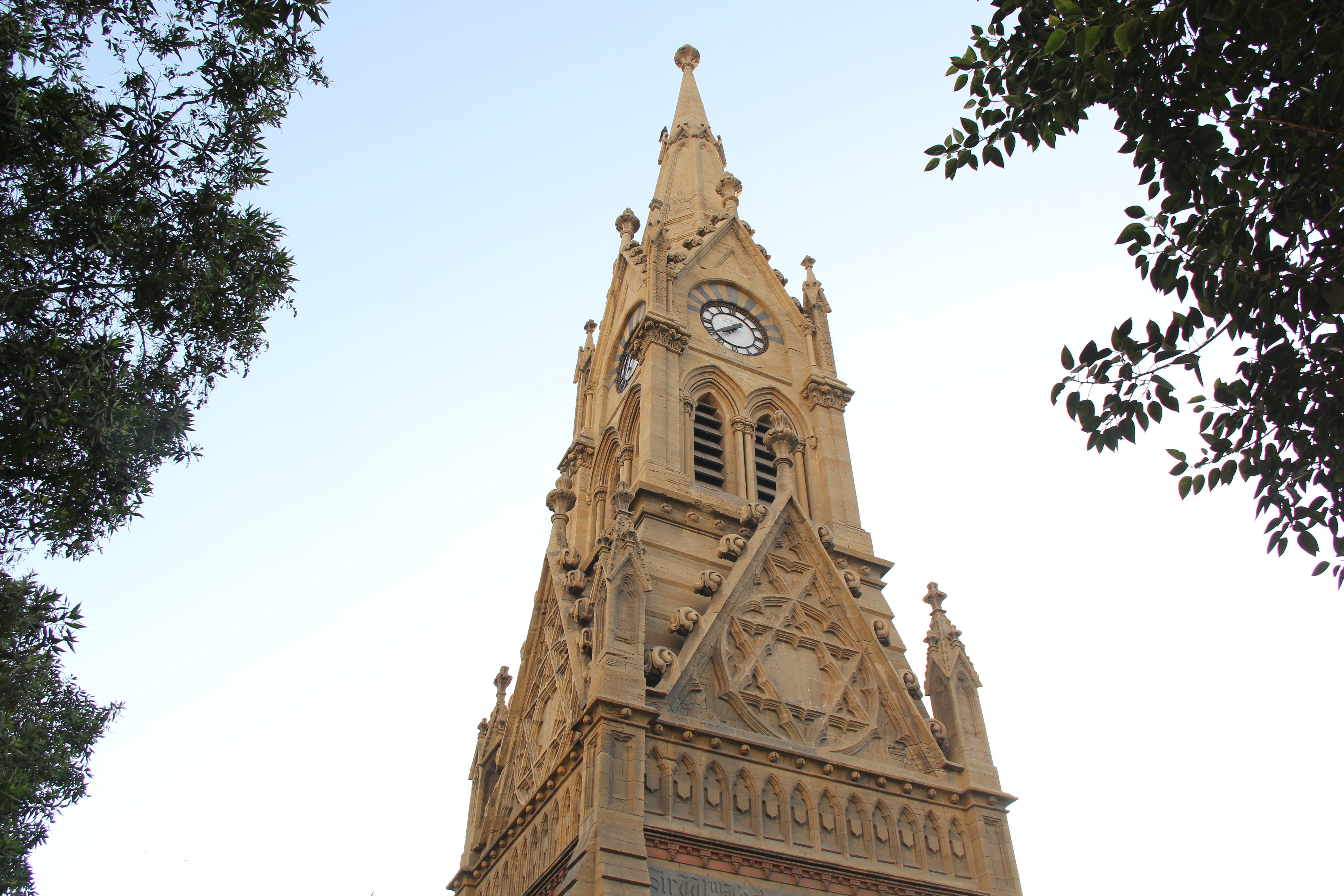 In an era where wristwatches hadn't gained popularity and travelers and people out of work often found it difficult to keep a track of time, clock towers were erected throughout the world. One was constructed in our very own city-Karachi. Even after 123 years of its completion, the Merewether Clock Tower stands in all its glory.
3. DJ Science College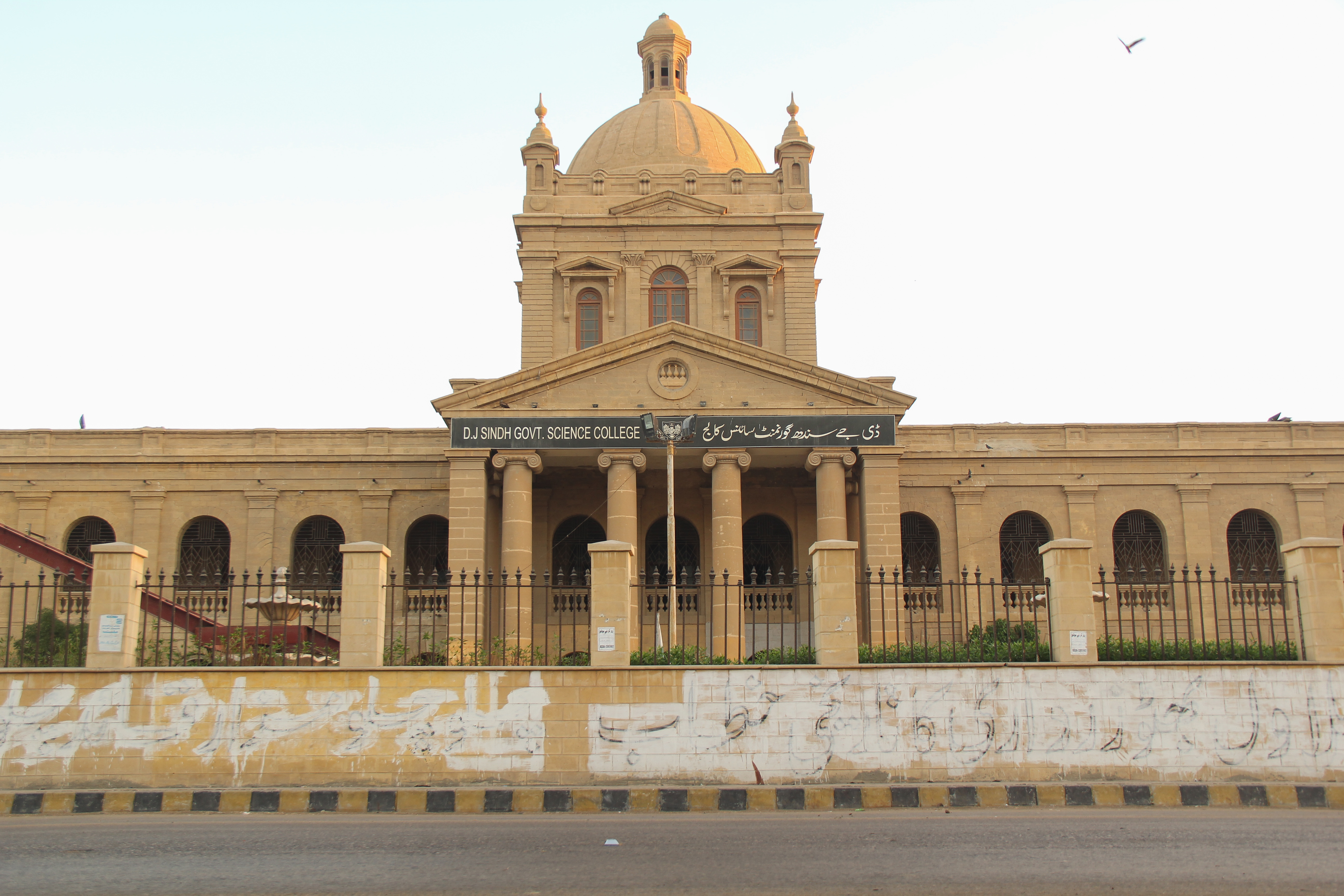 While passing through Zia Uddin Ahmed road, the DJ Science College is always an eye catcher because of its incredible design and exquisite architecture. Named after Diwan Jethmal(DJ)- its major benefactor, the structure was completed on 19th November 1887.
4. Quaid-e-Azam House
 Quaid e Azam House is also known as the 'Flagstaff House' was purchased by Muhammad Ali Jinnah- the founder of Pakistan at a cost of 1.15lacs from its Hindu owner in 1943. Jinnah resided here from 1944 until his death in 1948.
5. Jehangir Kothari Parade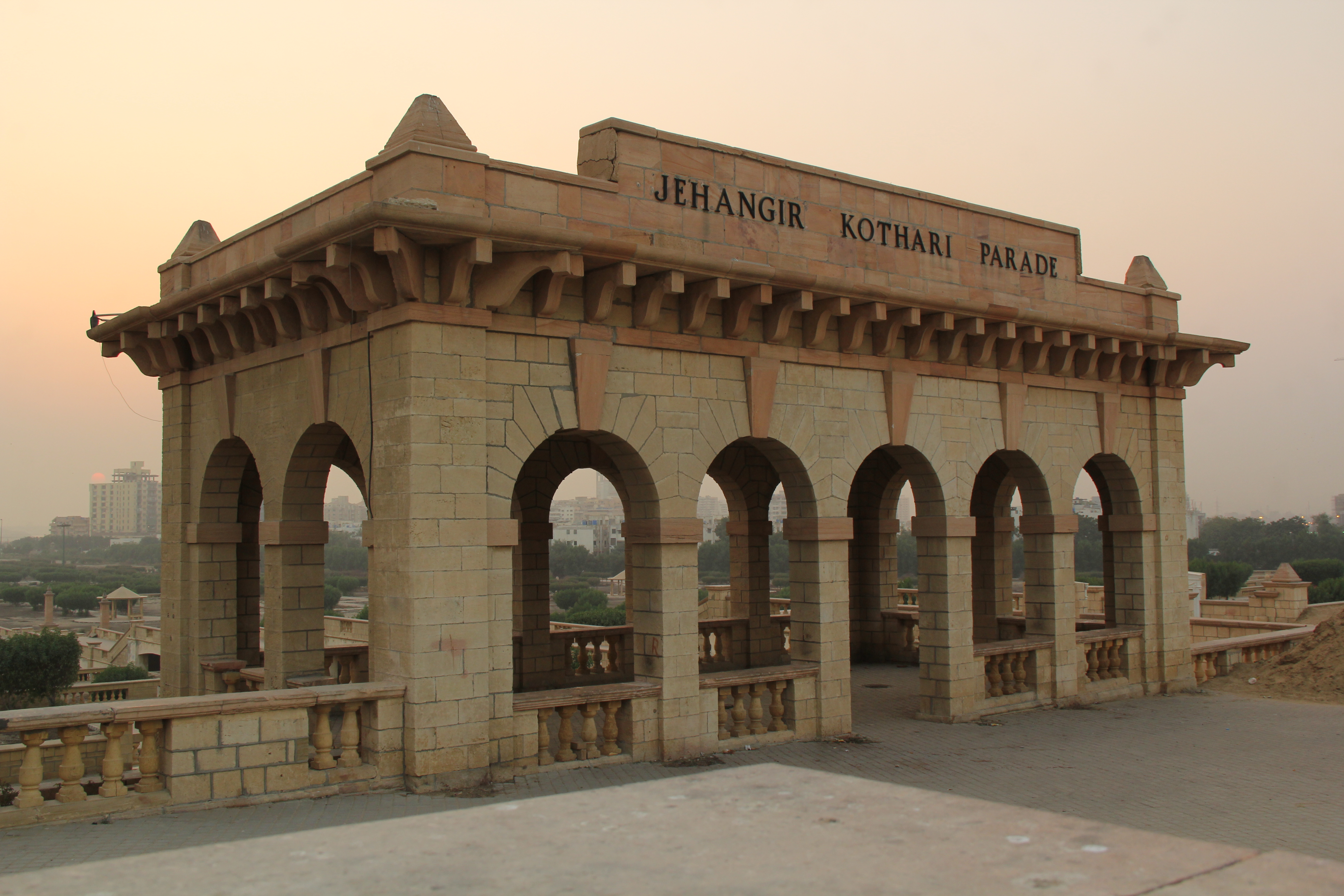 Situated on a hilltop in Clifton area, Jehangir Kothari Parade was built back in 1919. Built by Seth Jehangir Hormusji Kothari- a landlord and merchant from Parsi community, this beautiful structure was gifted to the people of Karachi.
6. Empress Market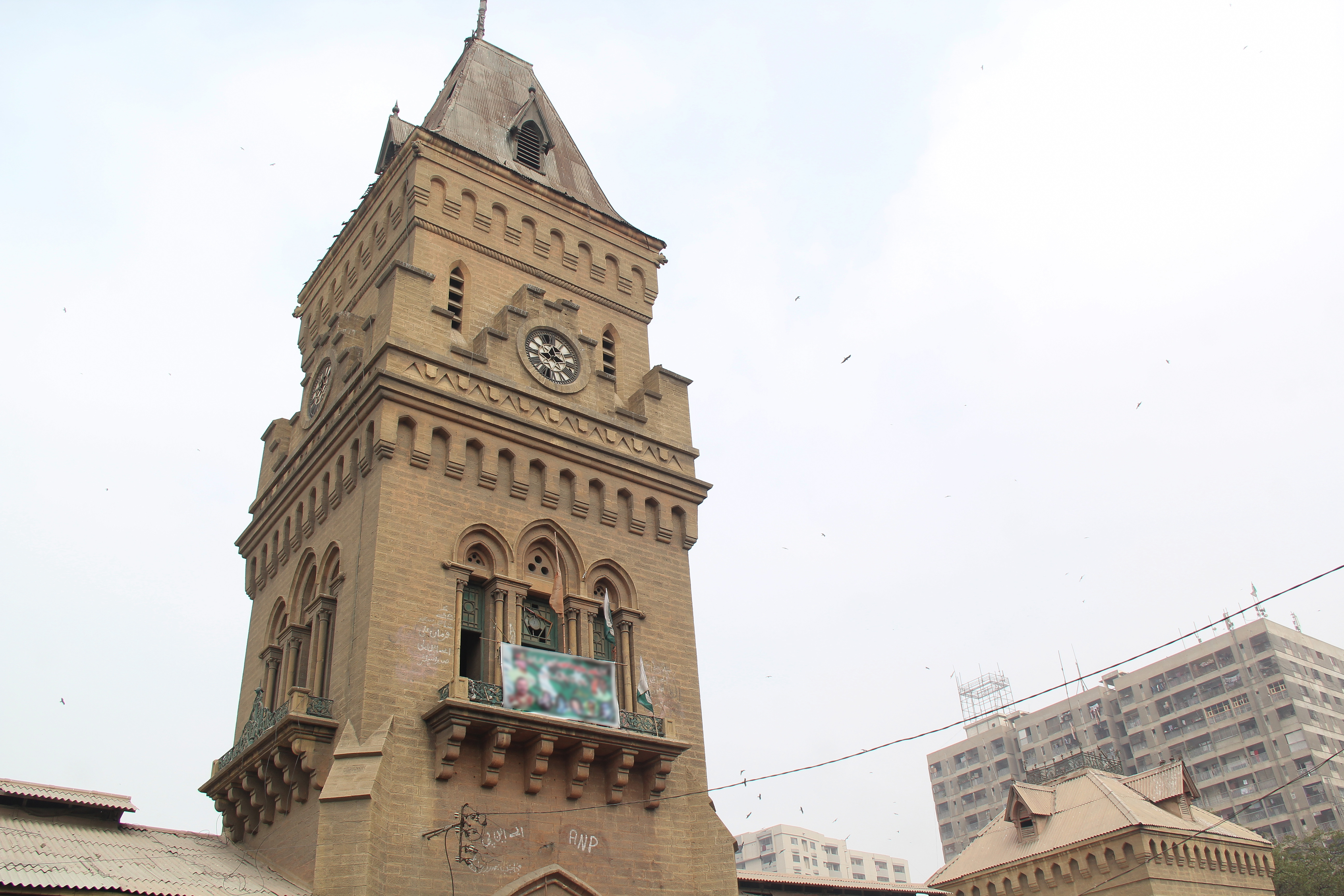 Lying in the heart of old Karachi, Empress Market has continued to exist since the British Raj era. The failure of the War of independence of 1857 followed an era of torture and distress as British continued to take revenge from the Rebels. At the place where empress market stands today, hundreds of rebels were executed by hanging and splitting them into pieces by tying them to cannon barrels.
The British feared that soon the people might make heroes of whom they referred to as enemies by building a memorial. As a preventive measure, they erected the modern empress market building to commemorate Queen Victoria-The empress of India.
Some other protected and unprotected heritage sites: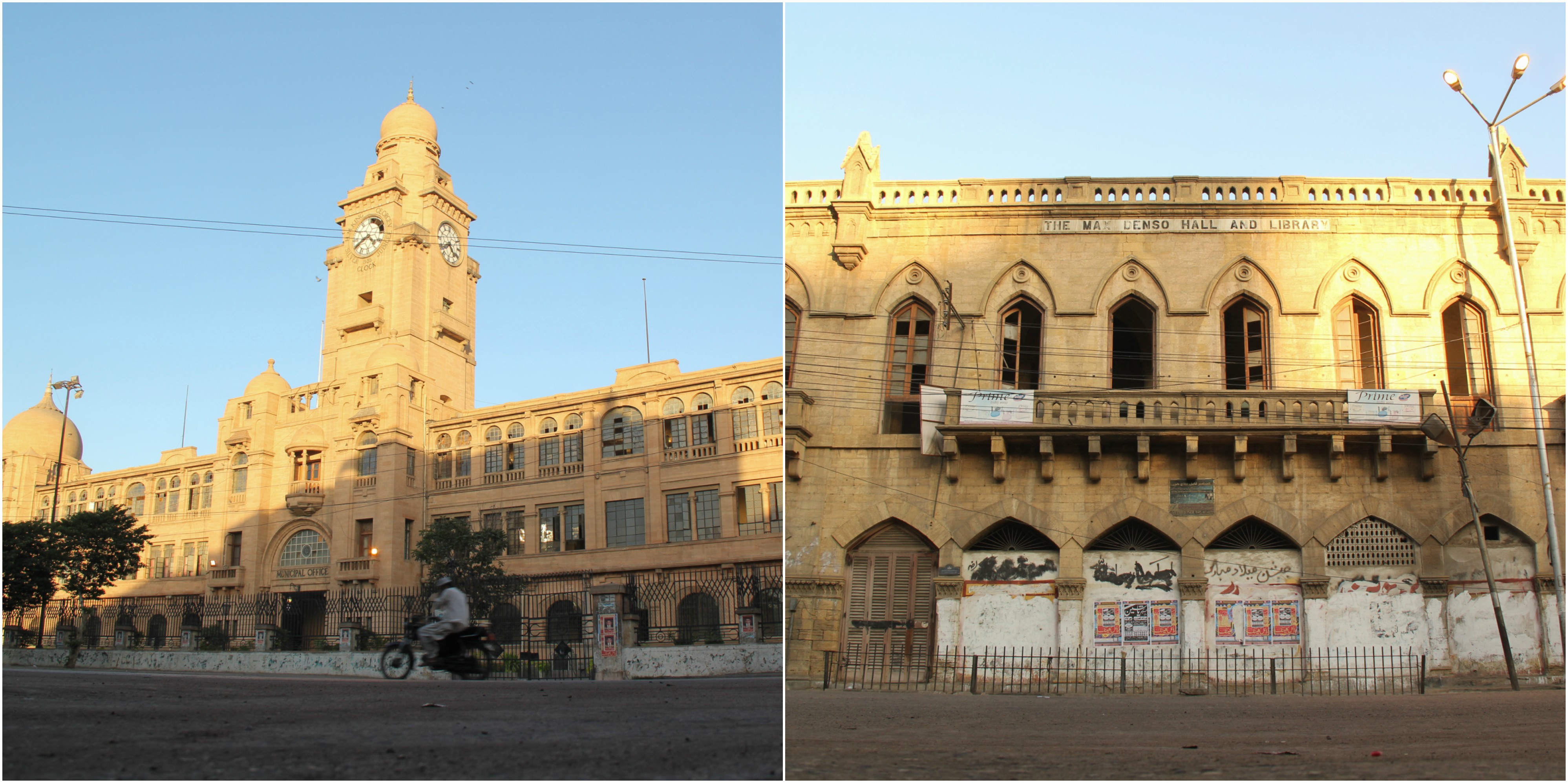 The Max Denso Hall and Library 1886
The KMC Building 1930
Ghulam Hoosain Khalikdina Hall and Library 1906
Katrak Mansion 1937
Mohatta Palace 1927
Read Also: Here Are Top 10 Places To Visit In Karachi To Make Your Weekend Exciting!