Before Nawaz Sharif's government resumed power again in 2013, eminent Director Mahesh Bhatt had visited him at his home in Raiwind, and expressed his "love" to Nawaz Sharif.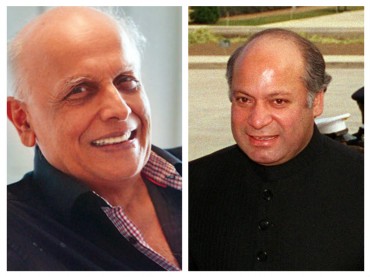 Here's why the Bollywood director felt the need to do so to our now Prime Minister:
Dilip Kumar had visited Pakistan to receive the 'Nishan-e-Imtiaz' in 2004, the highest civilian honor, for his role in improving India-Pakistan relations. What happened when Kumar came to Pakistan intrigued, at first, and then "humbled" Kumar, so much so that he felt the need to relate it to Bhatt, saying  "…is something that you have to hear, Mahesh".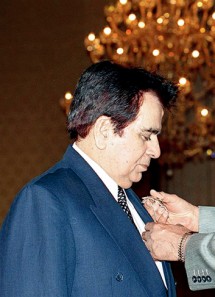 Source: mid-day.com
What humbled him was the fact that unlike common tradition, he was informed that he'd be meeting the Prime Minister and that Nawaz Sharif imself would come to pay him a visit.
Nawaz Sharif indeed paid him a visit, and our Prime Minister had a fan-girl moment that lasted an hour.
With such a warm and heartfelt reception, it is no womder that Kumar went back home to narrate his experience with Bhatt. Initially surprised, Bhatt, too, was warmed by the reception and treatment that Kumar, an imminent Bollywood icon, had received. This is why when Bhatt visited Pakistan and met Nawaz Sharif at Raiwind, he said, "Sir, I love you for loving my hero".
To this, Nawaz Sharif extended an invitation to both Bhatt and Kumar to spend an entire month with him in Pakistan.
Nawaz Sharif's gesture and hospitality, and Kumar's and Bhatt's recognition and appreciation of it, certainly did well to improve the understanding between the two countries. While our relations are often marked by animosity, such initiatives aren't just welcome, they're a necessity.