No matter what day or age you live in, a good suit is an essential part of a man's life. While women have a plethora of styles and designs to choose from, the classic look of a quality suit has yet to be dethroned as the ultimate fashion statement for men around the world.
With the basics of a suit universally decided, the only way to truly set yourself apart is by customizing it to your tastes in terms of quality, stitching, pockets, etc. After all, it all lies in the details.
First of all, invest in getting suits fitted to your size and body type. Bespoke, or off-the-rack outfits put you in serious danger of coming across as shabby or drab.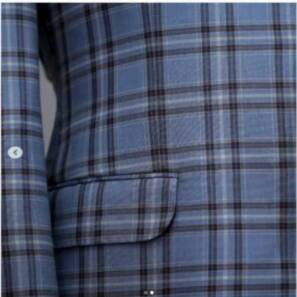 While you may not think the slightly short length of the pants and loose sleeves make a huge difference – as long as you can get it on or off easily – trust me, it does. These slight measurement issues put a damper on the entire look, and you end up skimping on the wow factor that one would obviously hope for when showing up in a suit and tie.
The next major indicator of a suit's purpose and quality is a shoulder design. This is because the shape of a suit and its intended effect of sophistication, refinement, and formality are communicated through this.
A padded shoulder gives your suit a lift and adds a crisp element to your appearance.
Check out the Instagram handle.
It is a preferable look for formal and high-profile events. For a more relaxed, everyday professional look one may go for a natural shoulder. Keeping such details in mind can help you stand out in a room full of suits.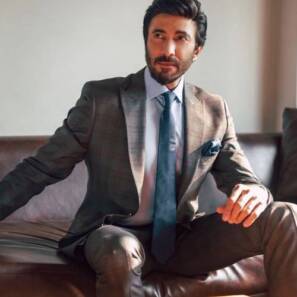 Perhaps the most important sign of a good quality suit is the fabric which it is made of. Natural materials like wool, cotton, linen and silk are known to be more durable and ensure the comfort of their wearer.
For the latest collection, check out the link.
Arguably, the most important element of a suit is its power to make the wearer look and feel in control, composed, and refined – the popular term 'power suit' comes to mind. However, if a suit made of cheap or mixed material makes you feel sweaty, suffocated, and uncomfortable, the whole point of the outfit goes to waste.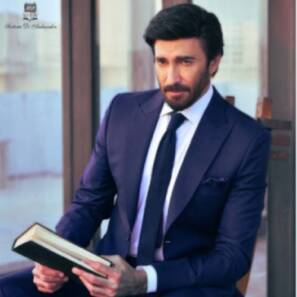 A common theme in all these signs of a good suit is that they require attention to detail, skill, and care from the manufacturer or tailor. At Sartoria Di Ambassador, one finds all three of these qualities. With its focus on 'Your Style Statement', Sartoria Di Ambassador is committed to creating ensembles with represent class.
Its diverse clientele is proof of their understanding of the importance of the details of a suit as it has become a trusted name for politicians to businessmen to international leaders to athletes who rely on it to express their individual identities.
Its tailoring and handicraft skills allow it to use innovation and technique to incorporate meaningful art in its signature apparel. A combination of all the above means that Sartoria Di Ambassador allows you to express your identity and personal style while maintaining its own legacy of class and impeccable partisanship.
What do you think of the story? Tell us in the comments section below.