Disclaimer*: The articles shared under 'Your Voice' section are sent to us by contributors and we neither confirm nor deny the authenticity of any facts stated below. Parhlo will not be liable for any false, inaccurate, inappropriate or incomplete information presented on the website. Read our disclaimer.
The recent diplomatic row in the Gulf has shocked many considering its severe decisions regarding ties with Qatar which shares its only border with Saudi Arabia. The relationship was always in hot waters between Qatar and other Gulf states in the past. Saudi Arabia, United Arab Emirates, Bahrain and Egypt, later followed by Yemen and Maldives governments severed their ties with Qatar citing its support for Islamist Extremists on June 5.
Tensions were always high as Qatar was not aligning to the views of Arab powers to isolate Iran for its support of Syrian President Bashar Al Asad and Houthi rebel forces in Yemen. A recent congratulatory call to the re-elected President Rouhani by Qatari ruler was highly noted by other GCC members. The relationship was also murky when Al Jazeera, Qatari state news agency, supported the Arab spring in 2010 demonstrations for regime changes in some countries of the Arab world.
Just days after President Donald Trump's visit to Saudi Arabia and his speech to heads of 55 Sunni Muslim nations including Qatar, an article published on Al Jazeera's website claiming the Qatari ruler is critical of Saudi Arabia for increasing tensions with Iran and supportive of Hizbullah, a Lebanon-based militia, and Hamas in Palestine.
The report also cited the ruler supportive of ties with Israel and US. Al Jazeera was banned in the said Arab nations immediately after the published report that also portrayed Iran as a regional Muslim power despite the network and Qatari director of government communications claim that the website was hacked and that the article was fake.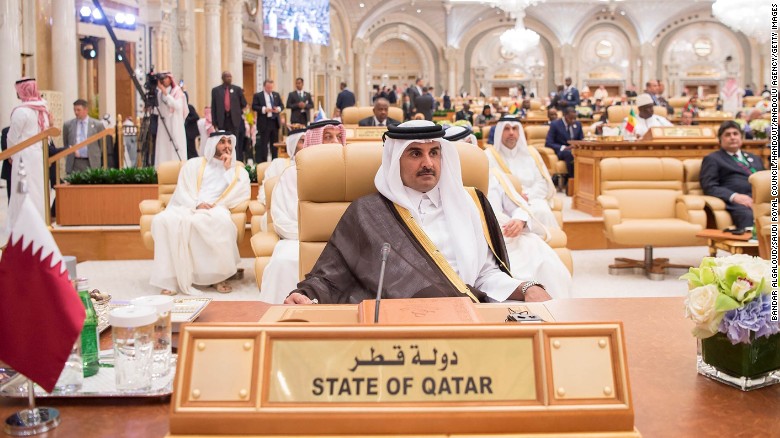 The director said, "the statement published has no basis whatsoever and the competent authorities in the state of Qatar will hold all those committed accountable". In 2002 Al Jazeera was critical of Saudi rulers that resulted in pulling out of Saudi Ambassador from Qatar only to return in 2008.
The Saudis and its Gulf allies accuse Qatar of supporting the movement of Muslim Brotherhood, an organization banned in Saudi Arabia as a terrorist outfit. The Qatari government supported President Muhamed Morsi who was Brotherhood leader at the time and ousted by the military council one year later for his policies that attracted mass protests. Saudi Arabia supports now President General Abdel Fatah El Sisi, once army general and defense minister in Morsi's government but later quit the army and ran for successful presidency bid.
Qatar is also accused of supporting Al Nusra Front recently known as Jabhat Fath al-Sham, a terrorist organization affiliated with Al-Qaeda and also known as Al Qaeda in Levant. Qatar is also accused of ties with Hamas, an offshoot of Muslim Brotherhood in Gaza strip. Bahrain accuses Qatar of "media incitement, support for armed terrorist activities and funding linked to Iranian groups to carry out sabotage and spreading chaos in Bahrain".
The recent rift in the relationship is nothing compared to similar severed diplomatic relations with these countries in 2014 citing noncompliance of Qatar of "security agreement, and a commitment to the principles that ensure non-interference in the internal affairs of any of the GCC countries, either directly or indirectly , and not to support all of the works of the threat of security and stability of the GCC countries from organizations or individuals , either through direct security work or by attempting to influence the political , and non-support for hostile media."
The same countries pulled their diplomats from Qatar while after 8 months, they resumed their duties. The recent diplomatic row has many strict conditions attached to it including 14 days warning for Qatari nationals to leave, cutting off the air and sea traffic including denying airspace, the closing of land border and expulsion of Qatar from the military alliance fighting in Yemen.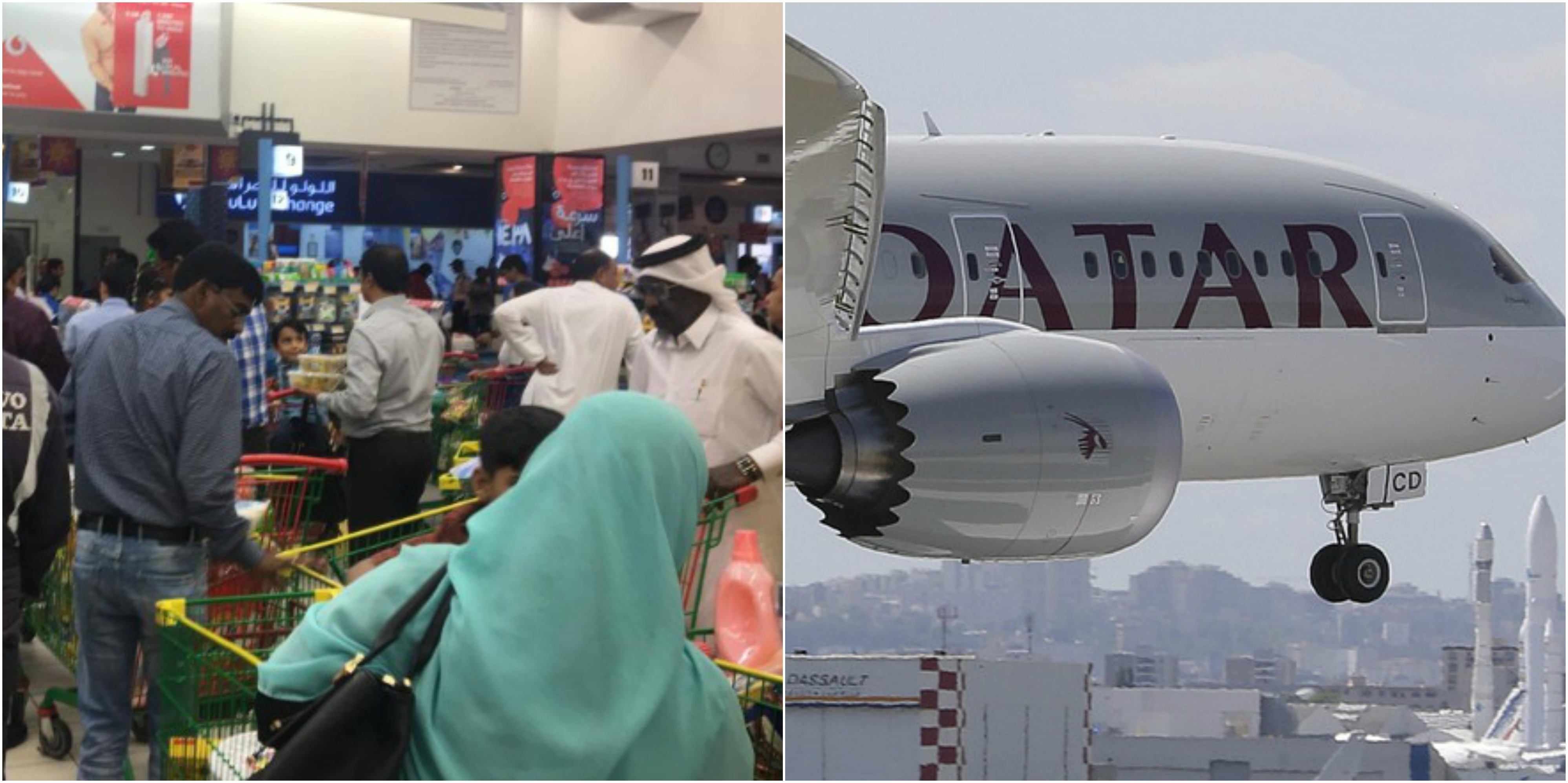 The move will come at a great cost for Qatar as their citizens soon after the news started stockpiling food items fearing the closure of the only land border with Saudi Arabia will disrupt the supply. Emirates and Etihad airlines have announced suspending all flights to the country. It will also affect Qatar's preparations for hosting 2022 FIFA world cup.
Iran was quick to blame the diplomatic row on Mr. Trump's recent visit and said "Coercion is never the solution. Dialogue is imperative, especially during blessed Ramadan." Turkey's foreign ministers called for dialogue to resolve the current rift. US Secretary of State Rex Tillerson also urged the countries to solve their differences and said that the US was ready to provide assistance.
Qatar currently has some 11000 US military personnel deployed at an air base. The OIC has however called upon Qatar to abide by its promises made during GCC to stop its support of the extremists and news agency of inciting hatred.
At the end of the day, the dialogue will help these countries come out of this rift as well. According to Michael Stephens, head of Royal United Services Institute (RUSI) Qatar the future seems bleak for Al Jazeera network because of this time either it has to be closed permanently or strict restrictions will be made on its reporting on powerful Arab countries including Saudi Arabia and Bahrain.