The versatility of Pakistanis when it comes to the things they love is often talked about. Different hobbies and passions literally make us one of the most versatile nations in the world. While everyone has a thing for flowers, let us introduce you to someone who lives for them, somebody who takes flowers as her own children.
Meet Lubaba Abbas, a resident of Lahore and mother of five, who is in love with the nature that the Almighty has bestowed upon us. Her fondness and love of flowers and nature is so surreal, she decided to bring nature to her home, inside the busy city life. Mrs. Abbas doesn't just take interest in gardening or growing the best lawn, she considers it as her passion, and the flowers her children.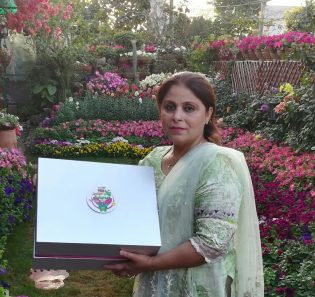 While speaking to Parhlo.com in an exclusive interview, this is what Mrs. Abbas had to say: "I was fond of flowers since childhood, but it was nature that I loved, and still do. The colors, the beautiful fragrances, birds, everything. So the interest in flowers grew one step at a time. We kept on moving to different places due to our postings, and there was little I could do."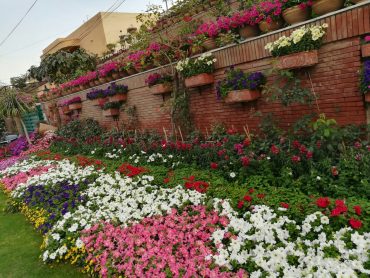 "When we moved to Lahore, we had our own home, and then you start having more fun with the lawn. There used to be a competition in DHA for the best gardens and in the last 12 years I've won first at least 10 times, because the other two times people complained, and I was moved down to second," she said in a lighter tone, laughing.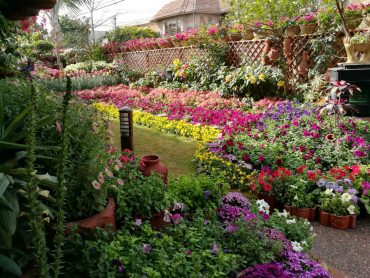 "However, I've been winning the 1st prize in Pakistan Horticulture Competition for the last 12 years, Alhamdullilah! They look at the grass, maintenance of flower pots, flowers, the variety, color combinations, literally, everything! Only this season, I had planted 70+ varieties, which is easy to say but hard to manage!"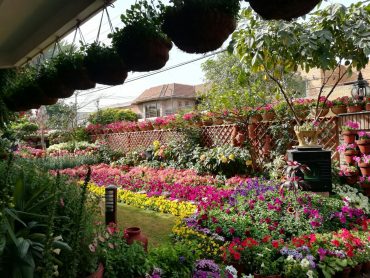 When asked what is the best thing about her passion, she said it was the response of the people. When people see her house from outside and the compliments she gets, along with people saying that her house brings them closer to Allah and his magnificence. People tell Mrs. Abbas that if they want to go anywhere else, they make sure they cross her house on their way. She says all this serves as motivation for her.
Read Also: My Immense Love For Plants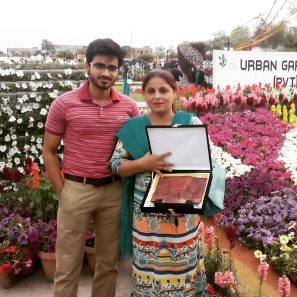 We asked her about the financial aspect of such a passion and this is what she said: "Me and my husband we work jobs. The main source of funding for my passion of flowers was via committees. With limited resources, earning 'haq halal', committees were the only source of rejoicing. I didn't bother my husband or anyone else for extra cash."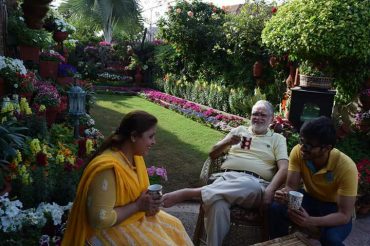 "My kids often laugh that women are going crazy for the lawn brands in the malls but our mother is crazy for her lawn. Instead of going to a jeweler or a clothing outlet, our mom rushes to the nursery to get more flowers," she said while laughing.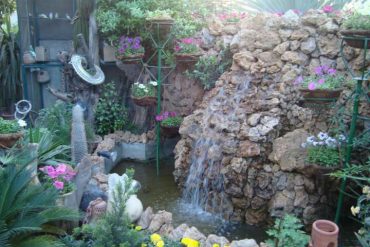 After Mrs. Abbas started winning a lot of prizes for her emphatic work on her garden, she was approached by Urban Developers, to work on houses for them. She did so and was able to do the impossible, the houses that were not in any demand were sold within a week of her finishing the gardens.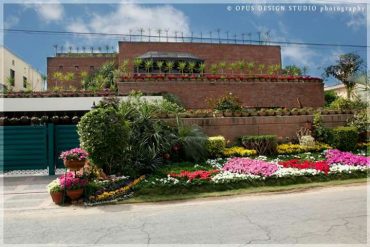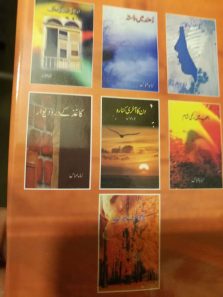 Apart from gardening, Mrs. Abbas writes short stories and poems as well. She has 6 publishes books on different topics. Mrs. Abbas tells she had been writing short stories every since she was a child and the passion is still there. She says she manages all the house and family chores during the day and gives time to her passions in the night.
Talking to Mrs. Abbas was a wonderful experience and talented people like her are very hard to find. Her love for her flowers, her passion for her garden, is evident. Apart from gardening, she is a role model mother who keeps everyone in the family happy. More power to you, Mrs. Abbas!