As Pakistan's 70th Independence day approaches, just recently, the official logo of the 70 years of independence celebration launched at the Pakistan National Council of the Arts in Islamabad on Friday. Marriyum Aurangzeb, a member of PML-N, said that the celebrations will continue until the end of 2017 and that the theme "Mein Hoon Pakistan" for the celebration was to promote cultural diversity, history and the languages of the country.
Moreover, upon revealing the details of the 'finalized and approved' logo, Maryam also told the audience present at the launch on Friday that 200 artists sent in their logo submissions and 400 entries were submitted! That is a lot!
The finalized logo was designed by a third-year student of National University and Science and Technology Saba Zaman who will be awarded Rs 500,000 by the government of Pakistan. Yes, five zeros. 
But to our surprise (read: shock), the logo seemed distorted and went viral when Pakistanis didn't approve of it. The awaam flaked the logo and was utterly disappointed. The people couldn't resist commenting and let their hearts out.
The Official Logo of Pakistan's 70 Years of Independence Celebration
Here's how Pakistanis reacted to it on Twitter:
I can make a much better 70th anniversary logo than this and I'm not even a graphic designer

— Maryam (@maryamful) July 18, 2017
This guy just took it to his heart…
https://twitter.com/hisBaajaness/status/887295482913075200
Not at all…
Out of 400 entries, Minister like Maryam Aurangzeb selected this one as our 70 years independence day logo. Not good.#PakistanZindabad pic.twitter.com/mbHpwV4wCj

— Kami (@Kamran__Syed) July 18, 2017
Let's not leave out how the people reacted to it on Facebook…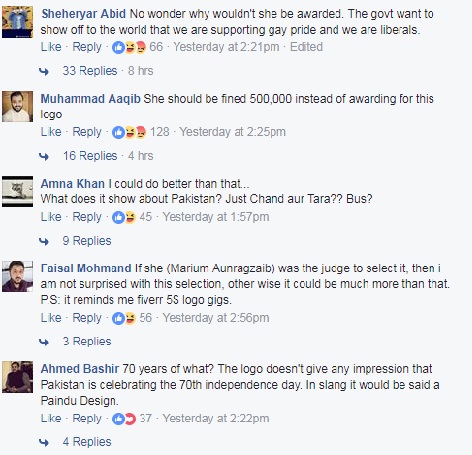 Winning Rs. 500,000 for this logo has surely left everyone in a state of shock!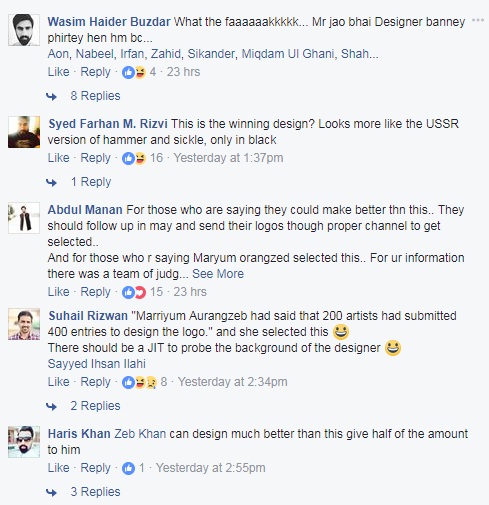 And then, there were some who were teaching the basic of logo designing…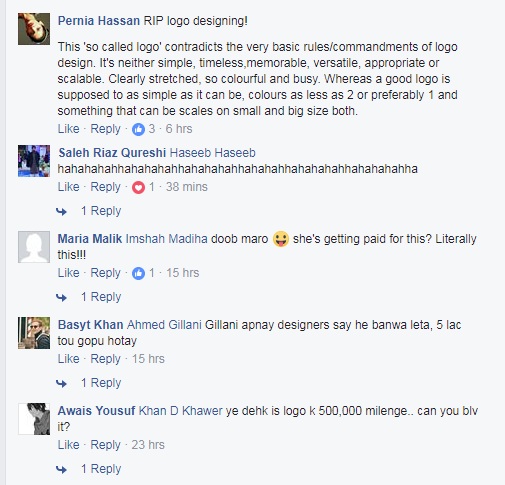 The Pakistanis are literally going bonkers over this logo and they just can't get over it! But, now we know… it all makes sense! LOL! So, what do you think of this new logo? Do you approve of it? Don't forget to share your thoughts in the comments below!