The wait is over. The latest iPhone 7 is here, and it's shinier and more powerful than before. Well, obviously! Not only that but it's also water resistant! Shaped more like the iPhone 6 but with rounded edges and it is also available in jet black!  Apple calls its beautiful design as one of its features. Other usual colours are also available: rose gold, gold and silver.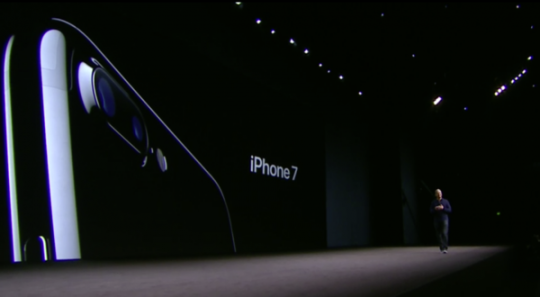 So what else is new about this iPhone? Set to hit the shelves on 16th September 2016, the latest iPhone 7's water resistance is not only new for the series but also a jab at some serious competition posed by Samsung. Apple is sure trying to catch up its competitor on this feature.
Another new feature that has been revealed is that it will have dual camera which would be explained in detail later. What's more? The new phone will also feature stereo speakers. The stereo speakers will provide better quality sound than the previously featured dual speakers could. 'Sounds' cool, no? But in contrast to all the good news, there's also some troubling news: there are no headphones! (*screams internally*)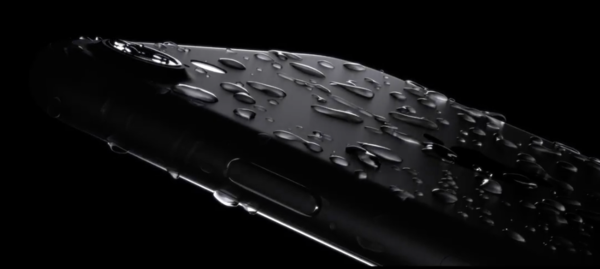 Say No to old headphones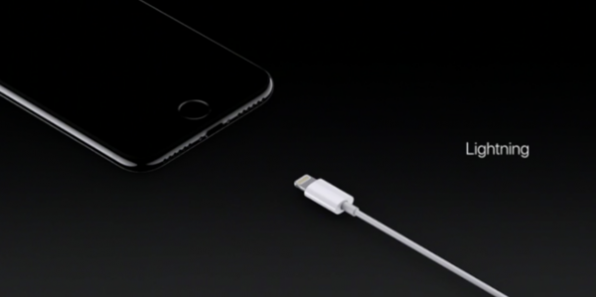 There might not be a headphone jack, but there, in the box, you will find a headset that is different. It connects where the charging port connects, or as Apple calls it, the "lightning port". Word of advice: don't forget to take extra special care of those headphones and the connector so you can put in the 3.5mm headphone jack. If you lose that, you will not be able to connect the phone with the aux port in your car. Wireless Airpods are another feature that comes with the iPhone 7. Apple calls it the future of audio on mobile devices. The new Airpods will be there listening to you and also support Siri.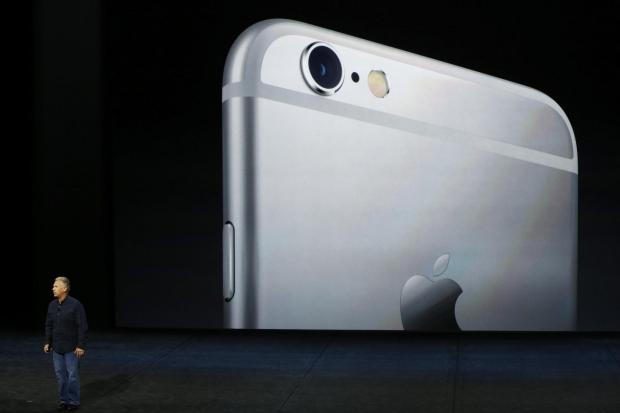 No Home Button
The home button has been replaced by the "trackpad". The phone is water resistant so you can shower all you want with the new iPhone 7 (in case you didn't know you wanted to, now you can!)
Dual Camera
In this iPhone 7 review, as we mentioned previously, has a dual camera! What does that mean? It means that now you can zoom in with your pictures with a feature called "optical zoom" and the picture won't get grainy as Apple claims! There is a dedicated button for 2x zoom for a quick zoomed shot. You can zoom upto 10x. Some of that would be digital zoom.
It gets better as the flashlight will make things more natural to look at. Even the front facing camera is redesigned to take better and more stable selfies, guarantees Apple. No more blur in those memorable shots. The picture quality would be closer to the picture quality of those DSLRs.
Better Display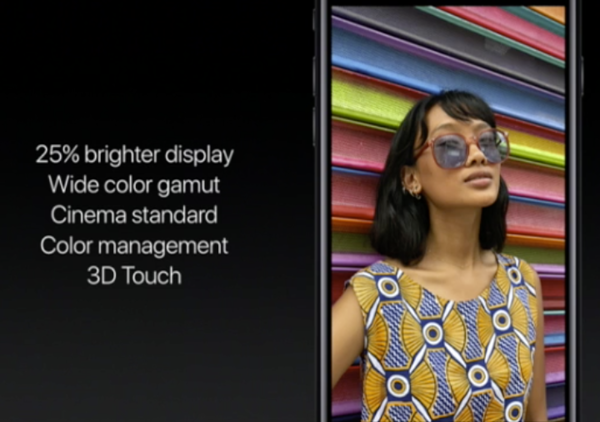 The new iPhone has a 25% Brighter Display with a 3D Touch. Which means, the amount of pressure on the app icon determines the action.
New iWatch and iOS
To add to all the amazingness, there is a dedicated iWatch which is also is water resistant. Dubbed as iWatch Series 2, it has new futures that include a brighter screen, a built-in GPS, a faster processor and quicker graphics. They also support Pokemon Go!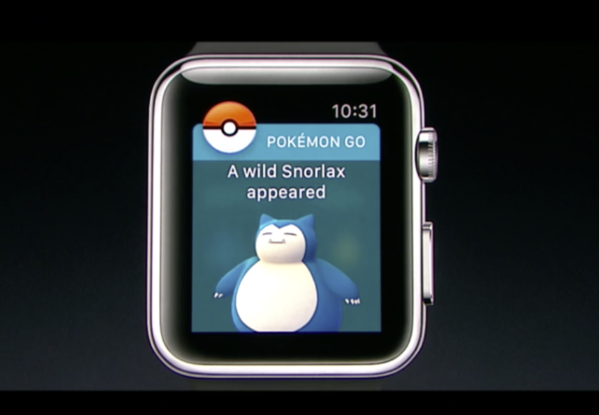 The new iOS comes up with watchOS, tvOS and the renamed macOS. This is "the biggest iOS release ever" as heard at the event! There is a complete redesign of the messages app used to send messages and iMessages as well.
Available in 32GB, 128GB, and 256GB, the iPhone 7 will be priced at $649 and iPhone 7 Plus at $769. Remember, the phones will hit the stores on September 16th.
With the price tag the new iPhone comes up with, not everyone thinks they can buy it without going the extra mile.
BRB, going to sell a kidney so I can afford iPhone 7.

— ☕️ (@CupOfChaai) September 7, 2016
These people have legit concerns
I don't want wireless earphones i want a solution for THAT! ?#AppleEvent pic.twitter.com/44SBi34qFF

— wHo (@ZoloZaynZquaad) September 7, 2016
Look at the size of them compared to that man. They'll never fit in my ears. #AppleEvent #AirPods pic.twitter.com/5AiIoJ4Mqv

— David Lewis (@drl) September 7, 2016
Would this replace the Harambe memes?
Only 90's kids will remember these #AppleEvent pic.twitter.com/K5qixmZ39R

— Historical Pics (@HistoricalPics) September 7, 2016
(yeah. We don't think so either!)
iphone 7 is an anti-muslim conspiracy
Wireless headphones in a hijab is going to look like I'm talking to myself. As if people didn't fear me enough. #Hijabiproblems #iPhone7

— Rowaida Abdelaziz (@Rowaida_Abdel) September 7, 2016
Well, it's true though!
Android users in a nutshell. https://t.co/w1uGcMNcaf

— Chaudhry Escobar ? (@SohaTazz) September 7, 2016
What are your thoughts? Going to buy it or are you Android for life?