The latest nerve-wracking episode of Pepsi Battle of the Bands is here and it was so intense, I almost couldn't handle it. From standing ovations to the danger zone, my eyes were glued to the screen without fail. 2 out of 4 bands were gonna be eliminated since there were no eliminations last week.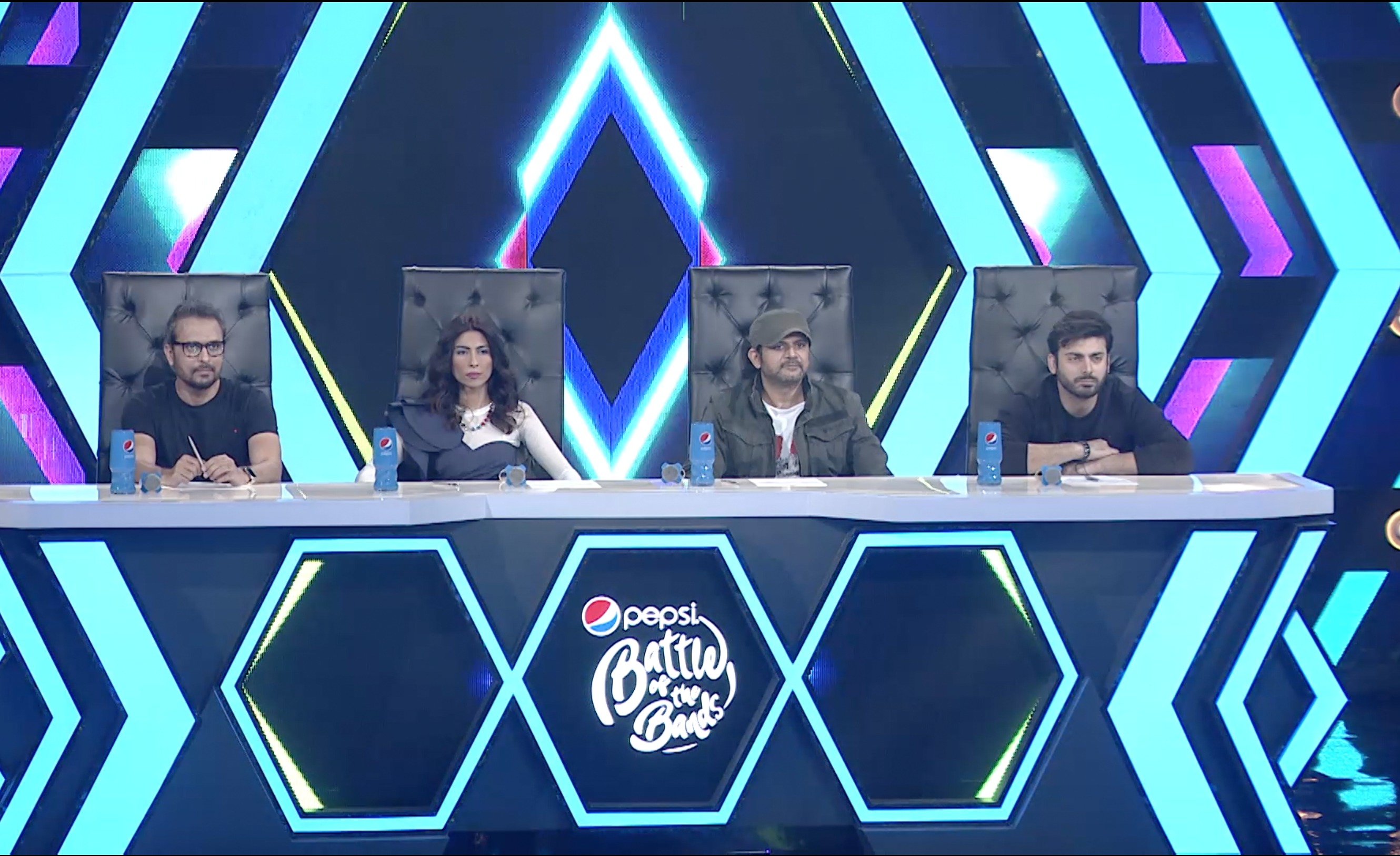 The show started off with glorious powerhouse Meesha Shafi coming on stage. She blew away the audience with an amazing rendition of Madam Noor Jehan's song "Koi Sarda Aye Te Sare".  She reinvented the song in her own way while maintaining it's original essence perfectly.
The show was kicked off and the first band to perform was Bayaan. Their performance centered around the use of a rubab and featured a variety of musical instruments. . Inspired by his mother, Asfar sang "Tha Yaqeen" By Naheed Akhter, and received an overall healthy critique for Bayaan's performance.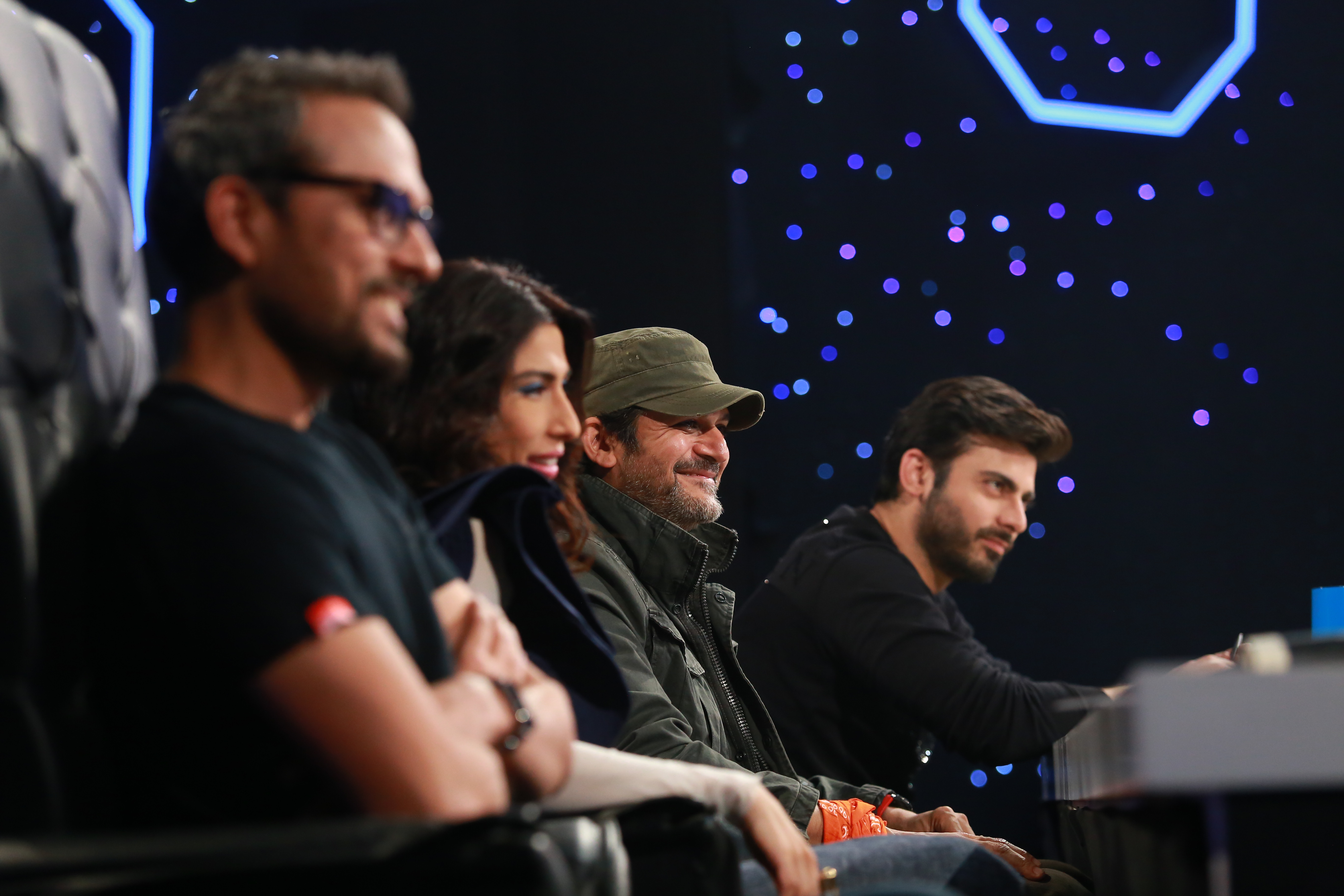 Xarb changed the mood and got everyone grooving along to their own version of  "Jhanjhar Di Pawan Chankar" by Noor Jehan. The judges reacted positively and appreciated the disco vibe of the song.
Tamasha was next up.  They performed "Tumhain Kese Bata Doon" by Ahmed Rushdi, adding a 60's touch to an already-famous song. However, judges did not like this performance as much as last time and Tamasha were subject to negative feedback.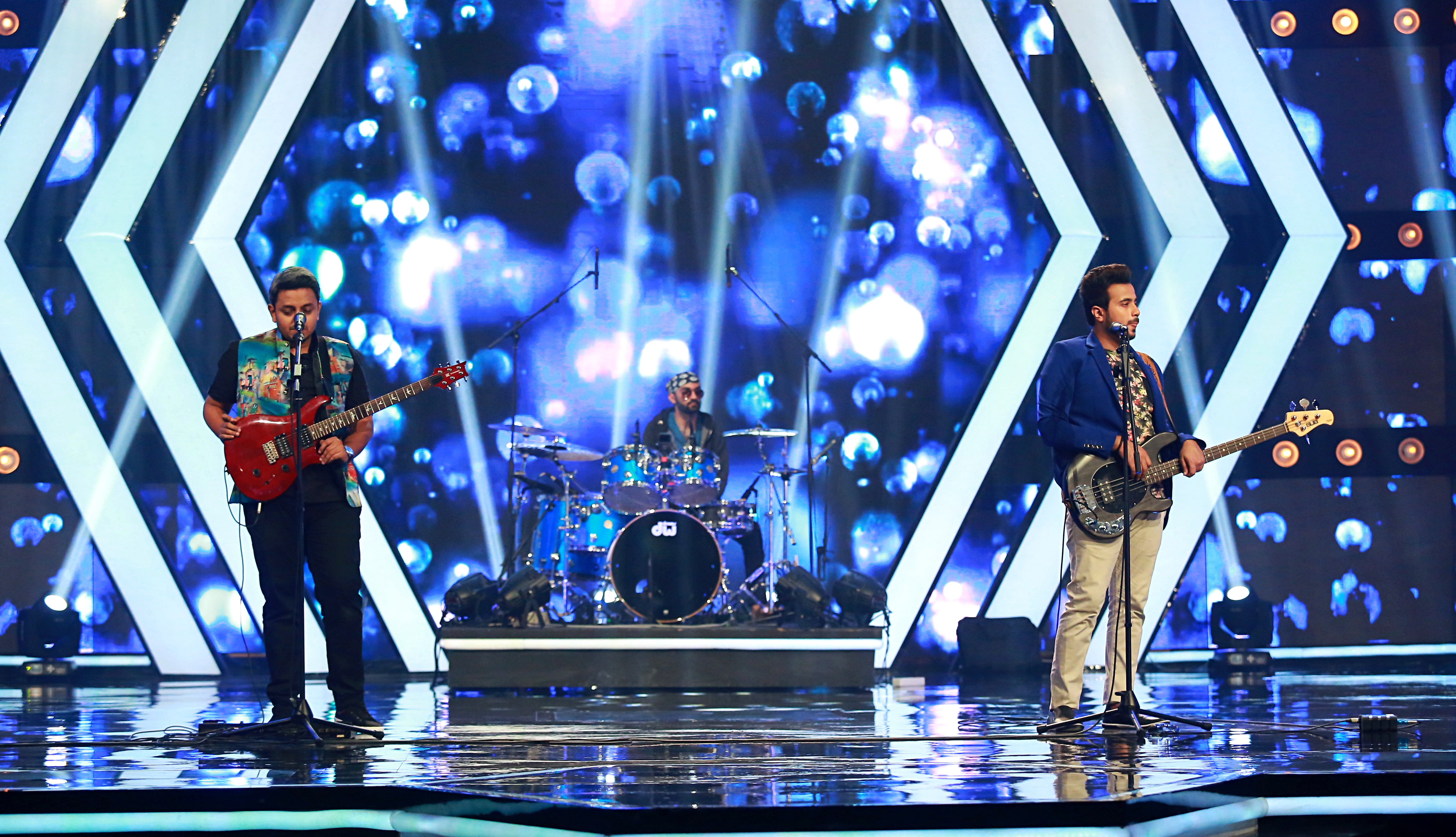 21 the Band showed up on stage next with an old classic, "Kabhi Mein Sochta Houn" by Mehdi Hassan . They gave it a rock and punk twist to suit their style and bring more energy into the song. However, they were not entirely successful in doing so and as a result, the judges thought of their performance as slightly flawed.
Then came the first finalist- and first elimination! Xarb was the first band to make it to the finals due to their spectacular performance. After that, with a heavy heart, Bilal announced that the first band to be eliminated was 21 the band.
This left Tamaasha and Bayaan to battle it out for the last spot. Both bands picked their own potential final song to perform. Bayaan performed Azaadi by Junoon with so much energy, the judges gave them a standing ovation. Tamaasha chose to perform Chief Sahab by Sajjad Ali, complete in their original music vibe.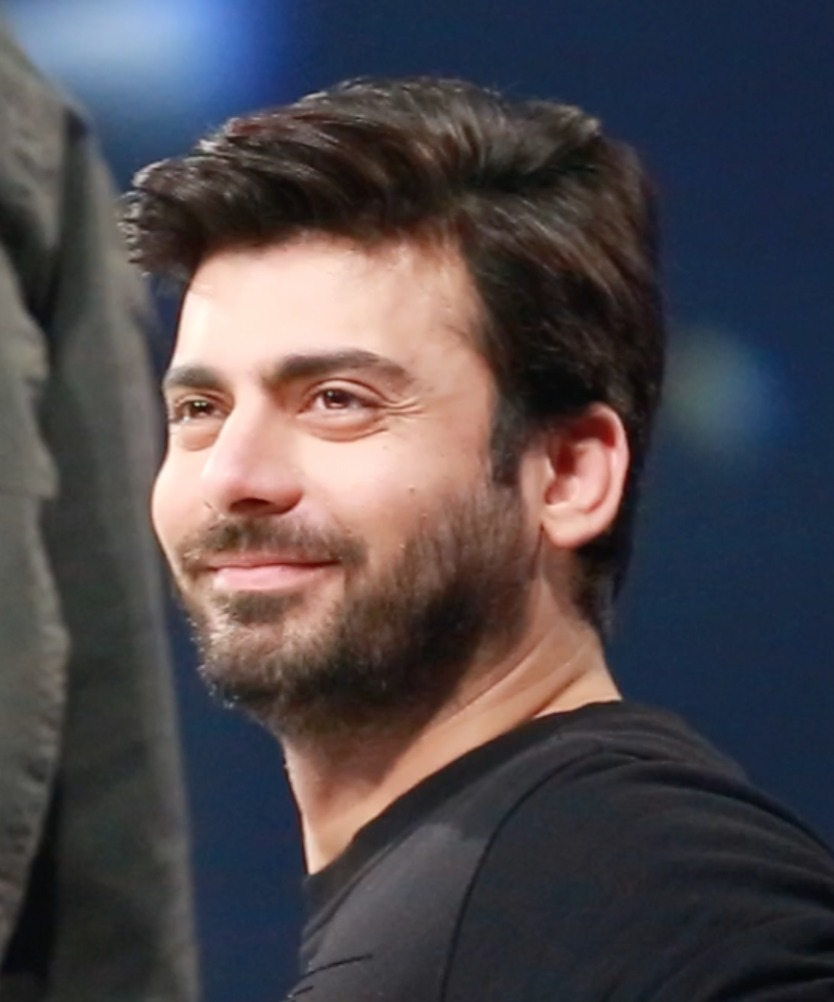 After listening to both performances, it was up to Fawad to decide which band was going home. After much thought, he selected Bayaan as the finalist, which came as a huge shock. The receiver of standing ovations had gone home and the masters of the danger-zone had made it to the finale. What an unexpected conclusion!
What's next? Well, that's up to you! Pepsi has left it to the audience to vote on the winner of the Battle of the Bands. It's the last chance you'll get to vote before the season ends so don't wait. Xarb or Bayaan- whose side are you on?
Watch the entire episode free on YouTube below: